Putin: Ukraine action aimed at ending 'war' raging since 2014
Russian President Vladimir Putin has said Moscow's actions in Ukraine are intended to stop a "war" that has been raging in eastern Ukraine for many years.
Speaking at a meeting with veterans on Wednesday, he said Russia has long sought to negotiate a settlement to the conflict in Ukraine's eastern industrial heartland of Donbas, where Moscow-backed separatists have been battling Ukrainian forces since 2014.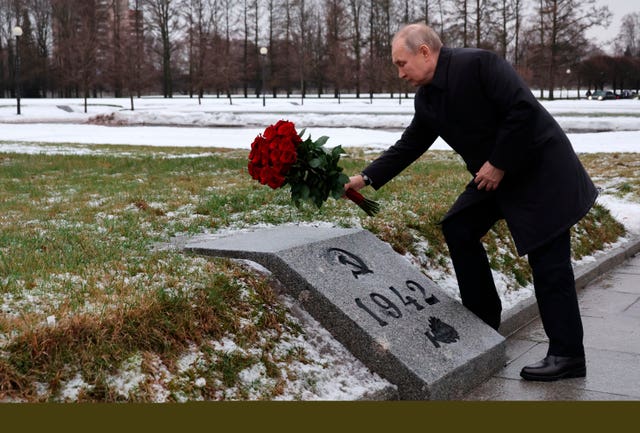 "Large-scale combat operations involving heavy weapons, artillery, tanks and aircraft haven't stopped in Donbas since 2014," he said.
"All that we are doing today, as part of the special military operation, is an attempt to stop this war. This is the meaning of our operation – protecting people who live on those territories."
On Wednesday, Mr Putin again insisted that Russia had tried to negotiate a peaceful settlement before sending in troops, but "we were just duped and cheated".
He described Ukraine's east as Russia's "historic territories", adding that Moscow conceded their loss after the 1991 Soviet collapse but had to act to protect Russian speakers there.
He has said that sending troops into Ukraine on February 24 was necessary to protect Russian speakers and conduct "demilitarisation" and "denazification" of Ukraine to prevent it from posing a threat to Russia – claims rejected by Ukraine and its Western allies as a cover for an unprovoked act of aggression.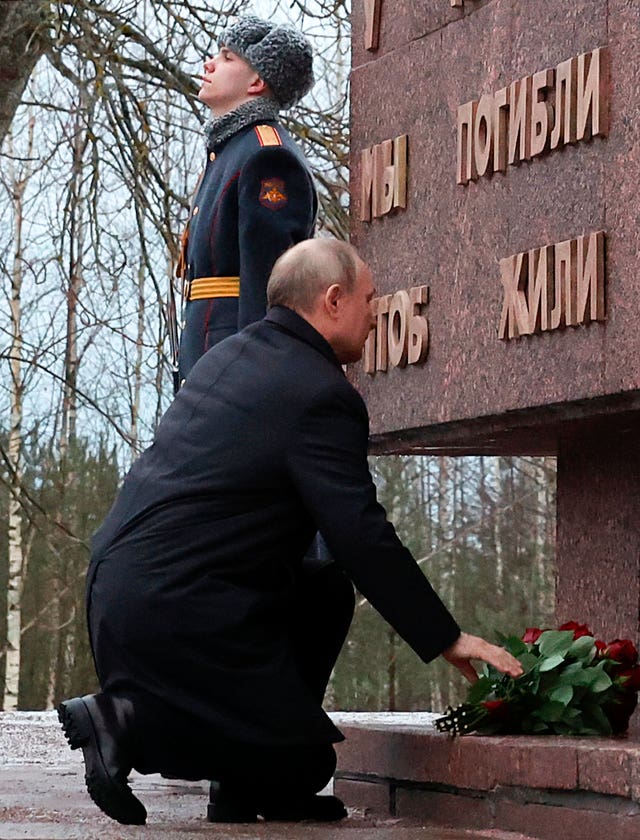 Mr Putin attended the meeting with veterans during a visit to St Petersburg to mark the 80th anniversary of the Red Army breaking the Nazi siege of the city on January 18 1943.
The siege of the city that was then called Leningrad lasted nearly 900 days and was only fully lifted in January 1944, marking one of the bloodiest pages in the history of the Second World War.
About one million people died in Leningrad during the siege, most of them from starvation.
On Wednesday, Mr Putin laid a wreath at the city's Piskaryov memorial cemetery where 420,000 civilian victims of the siege and 70,000 Soviet soldiers are buried.
He also put flowers in a section where his brother, who died as a child during the siege, was buried in a mass grave.