Boris Johnson was dismissive of disaster, Covid Inquiry hears
Former prime minister Boris Johnson was "dismissive of disaster" and labelled long Covid as "bollocks" in 2020, the UK Covid-19 Inquiry has heard.
The Bereaved Families for Justice group said there was a "leadership void" in early days of the crisis and accused Mr Johnson of "cavalier" public messaging just weeks before the first lockdown.
Meanwhile, Long Covid groups said that the former prime minister dismissed the condition as "bollocks" and "Gulf War Syndrome stuff" in October 2020.
The UK Covid-19 Inquiry also heard that key WhatsApp messages by the then-prime minister from January 31 to June 7 2020 are "unrecoverable".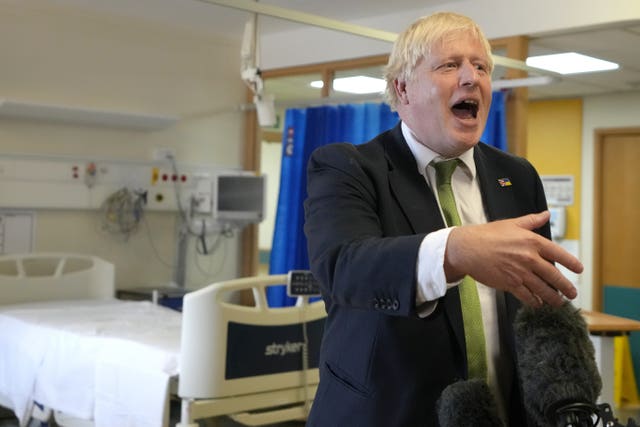 The loss of these messages is a "remarkable and unfortunate coincidence" Peter Weatherby KC, for Covid-19 Bereaved Families for Justice, told the inquiry.
Speaking on the first day of the second module, Mr Weatherby called for experts to examine the phone to see whether the messages could be retrieved "and whether they might have been deleted".
"Mr Johnson claims that although he's downloaded the phone, the WhatsApp messaging from the crucial period of the January 31 to June 7 2020 are unrecoverable," Mr Weatherby said.
"A remarkable and unfortunate coincidence, we would say.
"We would urge the inquiry to commission experts to see why those messages can't be retrieved and whether they may have been deleted."
Mr Weatherby said that Mr Johnson "failed to take the emerging threat seriously" as he called on the inquiry to consider "whether vital time to form a contingency plan and to act was squandered" and that key preparations may not have taken place "because part of the Government was in denial, and others had a false view of its own preparedness".
Meanwhile, Anthony Metzer KC, speaking on behalf of Long Covid Kids, Long Covid SOS and Long Covid Support, told the inquiry that Mr Johnson initially "denied the truth of the suffering" of long Covid patients.
"In October 2020, while the Department of Health and Social Care was publishing guidance on long Covid and called for recognition and support for people with long Covid, then Prime Minister Boris Johnson scrawled in capitals that long Covid was 'bollocks'.
"Mr Johnson has admitted in his witness statement that he didn't believe long Covid truly existed, dismissing it as 'Gulf War Syndrome stuff'."
"The inquiry will be concerned to probe how the former prime minister could possibly hold this view in October 2020.
"It is perhaps noticeable that the former Prime Minister now accepts that long Covid is a serious health condition, but does not say when he changed his mind.
"Adults and children were and still are suffering from debilitating, painful and terrifying symptoms for months and now years after infection, and yet Mr Johnson denied the truth of their suffering.
"The UK's senior most decision=makers were dismissing, diminishing and disbelieving the very existence and risk of long Covid."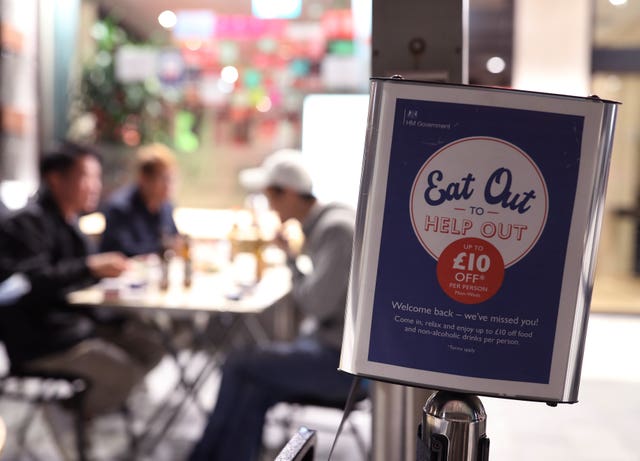 The inquiry also heard that a Cobra meeting was briefed on Covid-19 on January 29 but Mr Johnson was not present.
Mr Weatherby went on: "He wasn't at Cobra for more than another month after until March. He'll tell us that he properly left things to others but the reality is there was a leadership void."
He added: "It was two months into the emergency before Mr Johnson attended his first Cobra meeting, March 2, the day before he engaged in what can only be described as cavalier and incredibly unhelpful public messaging when he visited the Royal Free Hospital telling the media: 'I think there were a few Coronavirus patients and I shook hands with everybody, you will be pleased to know, and I continue to shake hands'.
"It's difficult to see his actions and media comments as nothing other than dismissive of a disaster which had been looming for two months, and was now just around the corner."
Meanwhile, he also referenced the Eat Out to Help Out scheme.
"It appears it was rolled out without any scientific advice," Mr Weatherby said.
"We anticipate that scientists will say their advice would have been strongly against such a hare-brained scheme.
"The inquiry will have to consider whether the Government really was following the science, or whether Mr (then-chancellor Rishi) Sunak's flagship policy hastened the next wave of infections."