Warner Bros Studios Leavesden to undergo significant expansion
Warner Bros Studios Leavesden (WBSL), the firm behind the Harry Potter film franchise, is set to undergo a significant expansion in a boost for the UK film and TV industry.
Warner Bros Discovery said in a statement WBSL will be expanded with the addition of 10 new sound stages and an additional 400,000 sq ft (37,000 sq metres) of production and support space.
Production capacity at the expanded Hertfordshire location will grow by more than 50%, with WBSL becoming a primary production hub for DC Studios.
The project is anticipated to create 4,000 "direct or indirect" jobs across Britain and grow WBSL's contribution to the UK economy by "more than £200 million", Warner Bros Discovery said.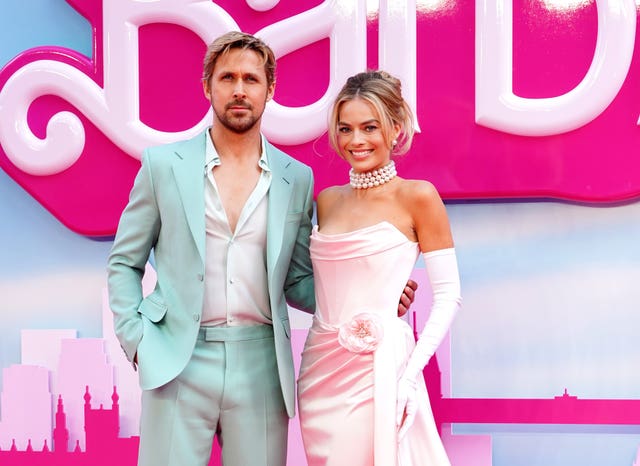 Groundbreaking on the project is set to begin next year, with the expansion expected to be completed in 2027.
The global hit Barbie movie and HBO series House of the Dragon are among recent productions shot on WBSL's sound stages.
The studio also developed the Harry Potter franchise, and its fan tours are a significant tourist attraction.
Chancellor Jeremy Hunt described Warner Bros Discovery's investment in the site as a "huge vote of confidence in the UK".
He said: "The enormous strength of our creative industries sees films and television shows made in the UK reaching cinemas and front rooms across the world, including Barbie and the House of the Dragon series.
"Warner Bros. Discovery's ambitious plan to grow its Leavesden studio is a huge vote of confidence in the UK – creating thousands of jobs and growing our economy – and means that British-made entertainment will continue to delight and entertain global audiences."
Simon Robinson, chief operating officer of Warner Bros Discovery Studios, said: "Warner Bros. Studios Leavesden is globally-recognized for its exceptional sound stages and facilities, and with this planned expansion adding significant capacity and capabilities, it will be home to even more incredible storytelling for both film and television projects.
"We are proud to not only be growing our productions in Leavesden and making it the main hub for DC Studios, but also to be growing our economic and community contributions to the UK's creative sector."