Teenager who died in police pursuit feared going to jail, inquest hears
A 19-year-old who died following a police pursuit when he jumped out of a moving car had told his mother moments before that he feared he was going to jail, an inquest heard.
Prolific offender Kelvin Bainbridge, who had been disqualified from driving from the age of 14, was wanted by the police for burglary when he was spotted driving his mother, his pregnant partner and two men in a Nissan Primera he had bought the day before.
He died from head injuries he suffered when the police car that had followed him for six minutes through Spennymoor, County Durham, hit him after he exited the moving car just before it crashed into a wall.
Mr Bainbridge's mother Suzanne gave evidence at the hearing in Crook on Tuesday and recalled she got in the car with her son's partner to go to hospital for a 20-week baby scan, and it was on the way back to Spennymoor that the police pursuit began.
She told the coroner she used "fruity" language when trying to persuade her son to stop, and told him: "You will end up killing all of us in the car."
Under cross-examination by John Beggs KC, for Durham Police, Mrs Bainbridge said her son did not pull over, despite there being five people in the car.
"This was the last words he said to me, 'I'm going to go to jail for this'," she told jurors.
Mrs Bainbridge said her son felt the police driver, Pc Paul Jackson, had a "vendetta" against him and she recalled officers making frequent visits to her home to arrest him in the months before his death in October 2019.
The inquest heard her son was designated a "sector target" by Durham Police, meaning he was a known criminal in the area, and a person of interest to them.
He was wanted for burglary offences, had previously been before the courts 16 times, was convicted of 45 offences and had already served six months in jail for grievous bodily harm.
In tense exchanges, Mr Beggs suggested that Mrs Bainbridge knew her son was disqualified when she got in his car, adding: "You aided and abetted Kelvin's selection of himself to be chased by the police, didn't you?"
Coroner Crispin Oliver intervened, saying: "I don't think the jury are going to be helped by that."
Mr Beggs said she could have got him to hand himself in, or contacted the police herself.
The grieving mother wept in the witness box as Mr Beggs said: "Could you have telephoned the police to stop any of this miserable business?
"That's the tragedy, is it not?
"Had you done that, we wouldn't be here, would we?"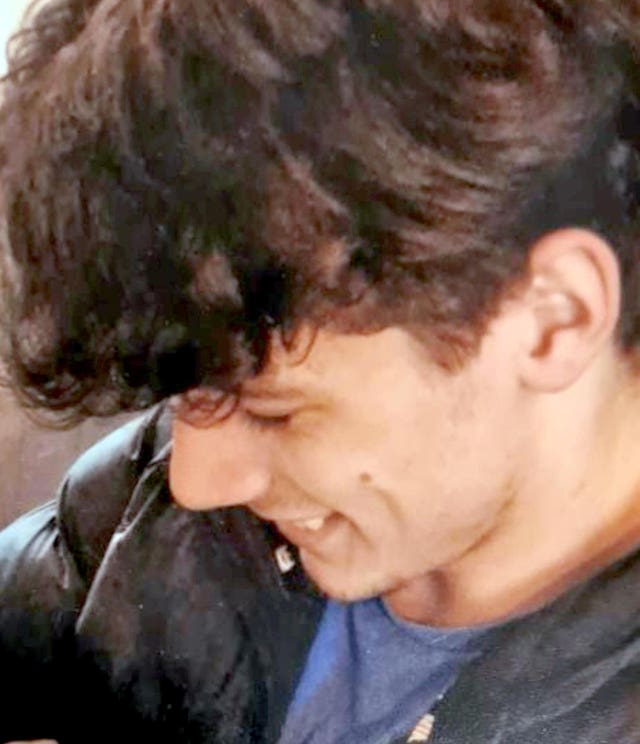 Mr Beggs apologised for distressing Mrs Bainbridge but said a professional police officer had been accused of having a "vendetta" – despite only arresting her son once, two years before the collision – and it was important that the jury understood the background.
Mr Beggs asked if she thought her son was trying to escape on foot down an alleyway when he decamped from the moving car and she agreed with Mr Beggs he seemed "desperate" to get away.
When Mr Beggs asked Mrs Bainbridge if she thought Pc Jackson was "just doing his job" that day, she said she did not want to answer.
Mr Beggs said the mother had transferred the feelings of guilt she felt onto the police officer, who was "trying to apprehend one of County Durham's most prolific burglars and car thieves".
Earlier, expert collision investigation Robin Turner told the inquest he had studied police in-car video footage as well as detailed technical data recordings of the vehicle's movements, as the hearing focused on the final seconds before impact.
Mr Turner said Mr Bainbridge appeared to begin exiting the Nissan 1.2 seconds before the collision, and he was fully out around 0.92 seconds before.
The police driver, who was manoeuvring to the side of the Nissan, did apply the brakes before impact but the BMW's front valance went over Mr Bainbridge, who had stumbled.
Mr Turner told the inquest: "He (the police driver) did not have enough time to react to stop this happening."
The hearing was adjourned until Wednesday.