Shapps pledges 'unwavering support' for Ukraine in first meeting with Umerov
Grant Shapps pledged the UK's "unwavering commitment" to Ukraine with tens of thousands more artillery shells as he met the country's new defence minister for the first time.
The Defence Secretary attended the 15th meeting of the Ukraine Defence Contact Group (UDCG) at the US Air Force base in Ramstein, Germany, alongside Chief of the Defence Staff Admiral Sir Tony Radakin.
The group brings together ministers and senior officials from nearly 50 nations to co-ordinate international support for the war-torn nation.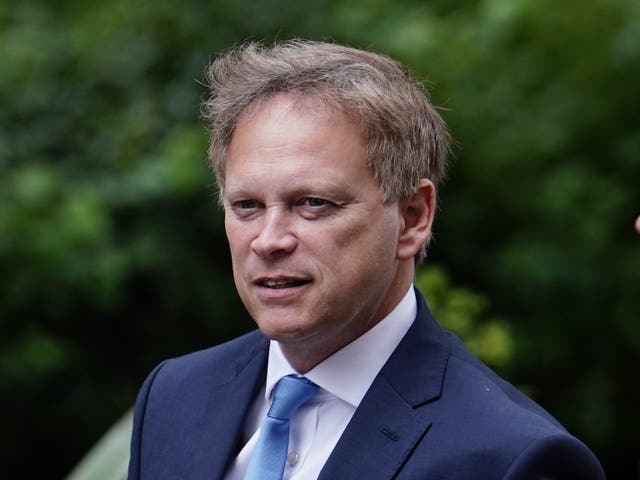 It marks Mr Shapps' first meeting with his Ukrainian counterpart, Rustem Umerov, after being promoted in a Cabinet mini-reshuffle in August.
The UK has delivered more than 300,000 artillery shells to Ukraine, according to the Ministry of Defence.
Following the meeting, Mr Shapps said: "Today we've demonstrated the UK's unwavering commitment to Ukraine and set out more military support, including pledging tens of thousands more artillery shells to enable Ukraine to defend itself against Russia's unprovoked invasion and to retake illegally occupied territories.
"To ensure Ukraine has what it needs to defend itself as we approach winter, we have also set out how the UK will go further in the coming months in our priority support areas, including air defence and long-range strike capabilities, and training."
Sir Tony said: "With representatives from 50 nations gathered in Ramstein today, President Putin should be worried. This is a tangible demonstration of the international community's continued resolve to back Ukraine with the military support it requires through the winter and into 2024.
"The United Kingdom will continue to work with our allies and partners to help build Ukraine's long-term resilience so it can fulfil its potential as a secure and prosperous sovereign nation."