Justice Secretary highlights supporting 'disadvantaged' amid benefit cut reports
The Government must do everything it can for "the most disadvantaged in society", the Justice Secretary has said, amid reports the Chancellor is weighing up real-terms cuts to benefits.
The split in the Cabinet appeared to emerge as Alex Chalk said he wanted to ensure the Government was "decent, humane" and wanted to support people.
Chancellor Jeremy Hunt is reportedly weighing up plans to break with custom by not raising welfare payments in line with inflation in his autumn financial statement to free up cash for tax cuts ahead of the next election.
But it could provoke allegations the Government is targeting some of the most vulnerable during a cost-of-living crisis, especially if the state pension continues to rise in line with earnings or prices.
Asked by Sky News' Sunday Morning With Trevor Phillips if he would be personally comfortable with the plan, Mr Chalk said: "We must do everything we can for the most disadvantaged in society.
"That is why we put up the benefits by 10.1% and also Universal Credit, but also pensions as well.
"We want to ensure, I will want to ensure, my colleagues will want to ensure, that we are decent, humane and we want to support people."
Broadcaster Mr Phillips replied: "I am taking that as a no."
Mr Chalk responded: "Take it as you like."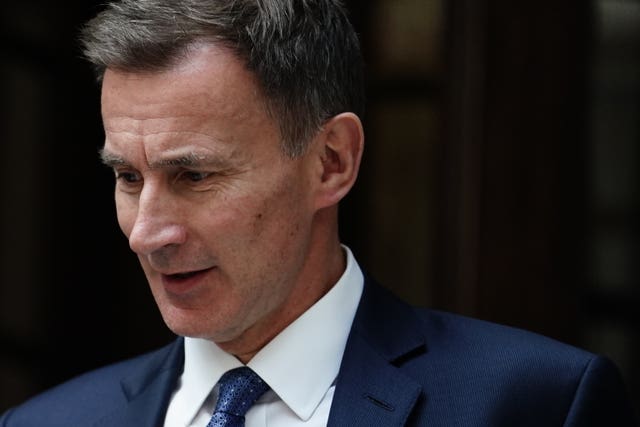 On Saturday, the Prime Minister declined to "speculate" about what will be in the Chancellor's statement on November 22 when asked if he could guarantee benefits would rise with inflation.
Speaking to broadcasters at the G20 summit in New Delhi, Mr Sunak said there was a legal process which was worked through "every year to do benefits uprating and a whole host of other things".
"And those decisions are announced at the Autumn Statement, that's entirely normal," he added.
Benefits are usually raised in line with September's consumer prices index measure for inflation.
But reports suggested that Mr Hunt could point towards forecasts that inflation would be far lower in April, when the payments hike would come into effect.