Wagner 'threatening democracy' says PM as Government declares it terrorist group
Russian mercenary group Wagner is "threatening democracy and freedom around the world", Rishi Sunak said as the Government prepared to ban it as a terrorist organisation.
The Prime Minister said the private military firm had been "unleashed" around the world under Russian leader Vladimir Putin, carrying out "torture, theft and barbarism".
Defence Secretary Grant Shapps defended the time it has taken to proscribe the group, which played a prominent role in the Russian invasion of Ukraine.
The order will mean that, once passed by Parliament, it is illegal to be a member of, or support, the Wagner Group.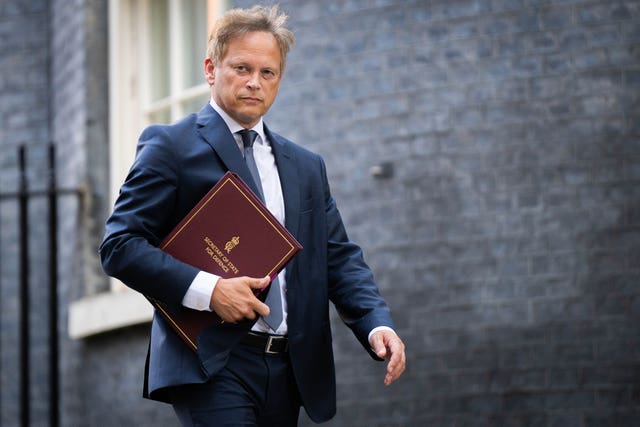 The ban is expected to come into force on September 13 and will also mean Wagner's assets can be categorised as terrorist property and seized.
Certain proscription offences can be punishable by up to 14 years in jail.
The newly appointed Defence Secretary told LBC: "Essentially it means that you can no longer or will no longer be able to be a part of that group in the UK because they will be deemed as a terrorist organisation so you wouldn't be able to belong to it, you wouldn't be able to use their insignias or logos.
"We've seen how Wagner operate. Obviously we've seen the devastating impact they've had or tried to have in Ukraine, but they also operate in Africa or across the Sahel.
"And we do not want to see that organisation here. Prescribing them means that becomes illegal once Parliament passes it."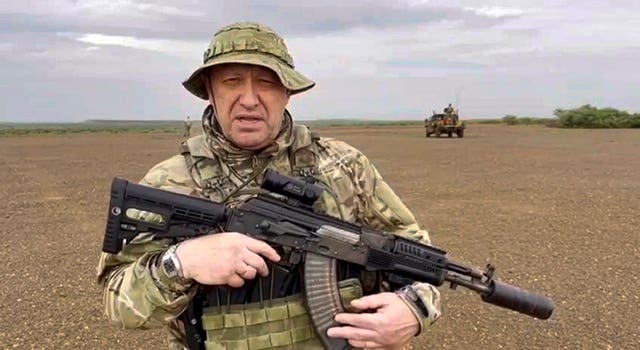 Proscription of the group comes after consideration of the nature and scale of the organisation's activities as well as the threat it poses to British nationals abroad, the Home Office added.
Home Secretary Suella Braverman called the group a "violent and destructive organisation" and said its "continuing destabilising activities only continue to serve the Kremlin's political goals".
But ministers also faced questions about why it has taken this long to proscribe the notorious group.
Mr Shapps insisted the Government had to follow the correct process.
"One of the reasons, of course, is we have a democratic system, we have to declassify information in order to be to take these issues, to make them robust in front of courts," he told Times Radio.
He said it is right that the group is being proscribed now.
"There is a process you have to follow to do those things."
The move comes after Wagner Group leader Yevgeny Prigozhin was killed in a plane crash last month.
The crash occurred exactly two months after Mr Prigozhin mounted a short-lived armed rebellion against Russia's military leadership, posing the biggest challenge to President Putin's authority in his 23-year rule.