Shapps will 'fight the corner' on bigger defence budget
The new Defence Secretary has indicated that he will seek increased funding for the armed forces, as he warned critics not to "underestimate" him.
Grant Shapps entered the Ministry of Defence last week, replacing Ben Wallace.
Mr Wallace, a former Scots Guard, had never been shy in pushing for a larger defence budget.
Questions were quickly asked about whether Mr Shapps, a close Sunak ally with little personal or professional experience of defence matters, would take the same vigorous approach to lobbying the Treasury for funding.
The appointment as Defence Secretary saw Mr Shapps take on his fifth Cabinet role in a year.
Mr Shapps on Wednesday stressed that he wanted a "higher" defence budget, as he rejected any suggestion he was ill-equipped for the role.
"Only two of the last 15 defence secretaries have come from the military," he told LBC.
"It's actually highly unusual. We have a civilian government and rightly we put civilians in charge of it. I think that the Ministry of Defence will benefit from having a hugely experienced secretary of state.
"I have run complex infrastructure-heavy departments in the past and I will, of course, as Secretary of State, be fighting the corner.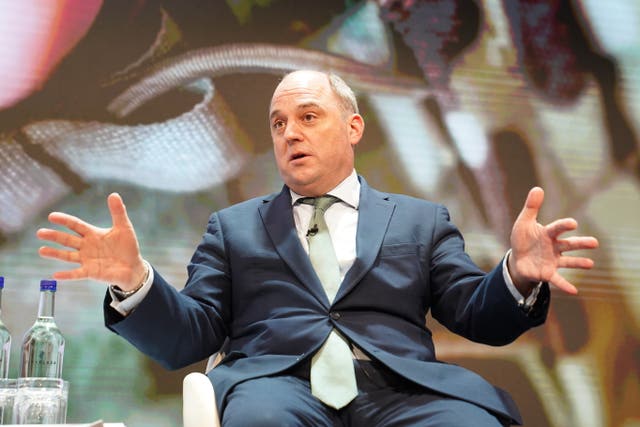 "So don't underestimate me when it comes to defending the country or the department."
Lord Richard Dannatt, a former chief of the general staff of the British Army, was among those warning that it would take Mr Shapps some time to get a grip on the complex brief.
The state of the armed forces and its future development has been put in the spotlight over the last 18 months amid the ongoing war in Ukraine.
Appearing on Sky News, Mr Shapps said: "The amount that we're spending, the proportion of our gross domestic product that we're spending on defence, is on the rise. And we've already said that we want to see that, over the long term as conditions allow, to go up to 2.5%.
"So I fully support that. I think it's very important that we are protected as a nation, but also that we're doing our part around the world to help the world be better protected."
Asked if he would take the same approach to Mr Wallace in bidding for funding, he said: "Well, I'll do it in my own way.
"I've spoken before about my desire to see a higher defence budget, well before being in this role."