MPs call on Coffey to back Clean Air Bill
A cross-party group of MPs is calling on Environment Secretary Therese Coffey to support a Parliamentary Bill aimed at cutting air pollution.
Led by the Green's Caroline Lucas, the MPs have written an open letter in which they say children's health in the UK is suffering because they go to school in areas where the level of air pollution is higher than the World Health Organisation's (WHO's) guidelines.
In 2021, the WHO lowered its recommended limit for particulate matter (PM2.5) to five micrograms per square metre, half of what the UK Government set as its target in the Environment Act.
On publishing the Act, the Government said it is impossible to match the WHO's guidelines in the UK because of air pollution drifting over the Channel and from shipping.
The charity Global Action Plan said in 2021 that more than a quarter of schools in the UK are in areas that are above the Government's target of 10 micrograms per square metre for PM2.5, with 98% of those in England.
Respiratory health experts published a peer-reviewed editorial on Monday in which they said climate change will exacerbate lung conditions and exposure to air pollution at a young age can lead to an increased likelihood of developing diseases later in life.
Given that greenhouse gases and air pollution share many of the same sources, they said, any climate policies should have cutting air pollution at their heart.
Ms Lucas said: "As children and young people return to school this week, many will be breathing toxic, dirty air – threatening their physical and mental development, and putting lives at risk.
"The Clean Air Bill, which I am championing in the House of Commons, would set targets to cut air pollution by 2030 and enshrine explicitly in law that clean air is a human right for all.
"Any environment secretary who was serious about their job would back this Bill immediately."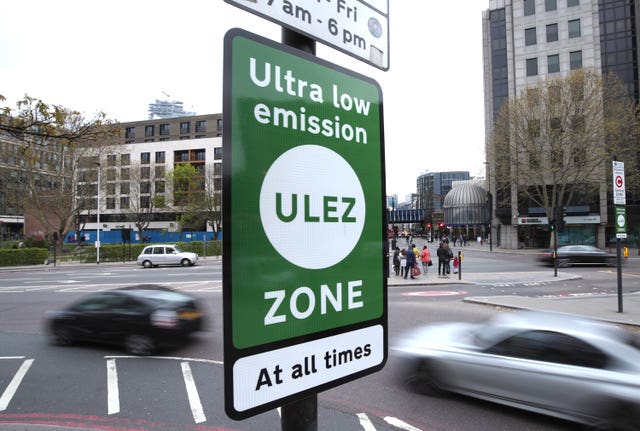 Alongside Ms Lucas, 10 Labour MPs, three Liberal Democrats, one SNP and one DUP have co-signed the open letter, which was sent to Ms Coffey on Monday.
The Clean Air (Human Rights) Bill would set out a pathway towards achieving the new WHO guidelines on PM2.5, the MPs said.
It would also involve the UK Health Security Agency in reviewing pollutants and setting limits and would give more powers to various agencies tasked with air pollution while establishing a citizens' commission for clean air, which would have the power to institute or intervene in legal proceedings.
The Bill has been unofficially named Ella's Law after Ella Kissi-Debrah, who was the first person to have air pollution formally listed on their death certificate after she succumbed to a severe asthma attack in 2013 aged nine.
It is thought that air pollution contributed to nearly seven million deaths worldwide in 2019, respiratory experts have said, while the Government estimates that in England, the total cost of PM2.5 to the NHS and social care will be £1.5 billion by 2025 and £5.1 billion by 2035.
Last week, London Mayor Sadiq Khan expanded the Ultra Low Emission Zone to encompass outer London despite a legal challenge and intense political opposition.
He said it will help save Londoners' lives by improving air quality in the capital's outer boroughs.