London mayor hits out at Nigel Farage at black culture festival
Sadiq Khan has hit out at Nigel Farage who described his new festival of black culture in Trafalgar Square as "horribly divisive".
In response to critical comments by the GB News presenter about the Black on the Square festival, the London mayor said: "Listen, if Nigel Farage thinks it's a bad idea, by definition it must be a good thing."
The event, which is the first of its kind, saw hundreds of people enjoy black culture, food, and creativity in central London on Saturday.
Speaking to the PA news agency, Mr Khan, who engaged with the crowd and posed for selfies at the festival, was positive about the "good turnout" and said it was a chance to "champion and celebrate" London's "undervalued and under-appreciated" black community.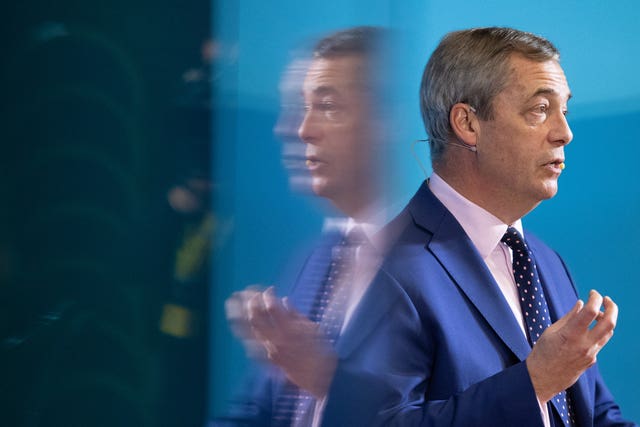 He said: "I don't think we can ever be complacent in relation to those forces that want to undo the progress made in London.
"I think diversity is our strength, not weakness – I think it makes us richer, not poorer.
"Today is a really good opportunity to celebrate black excellence, culture, and creativity – and for all of us to celebrate that."
Farage previously criticised the festival on his GB News show after it was announced by the mayor in August, accusing him of "playing to identity politics" and asking: "What if somebody tried to organise a white culture day, an English culture day?"
"It would be absolutely condemned and decried by none other than Sadiq Khan", Mr Farage said.
Earlier this week, businessman Charlie Mullins "unreservedly" apologised after writing on X, formerly known as Twitter, that it was "time to dump the Muslim mayor" and that "someone should kill" him.
The festival saw performances from black gospel singers, DJs, live bands, and poets.
At one point, host Goldie Quaker gave a heartfelt tribute to spoken word poet Gboyega Odubanjo who disappeared at Shambala Festival last weekend and who was due to perform at Black on the Square, saying: "I'm very sure that he would have wanted us to remain and have the joy of today and celebrate all the acts and talents that we have gracing the stage today".
Police found a body in the search for Mr Odubanjo on Thursday and, while formal identification has not yet taken place, his family said his life was "so suddenly cut short".