7/7 bombings 'hero' stripped of MBE after child sexual assault conviction
A "hero" of the 7/7 London bombings has been stripped of his MBE after he 'groomed' and sexually assaulted a child.
Raymond Parry, from Leighton Buzzard, Bedfordshire, was a Transport for London (TfL) worker when suicide bombers killed 52 people and injured hundreds more in a series of co-ordinated attacks on the London underground and bus network on July 7 2005.
He was made a Member of the Order of the British Empire (MBE) in 2007 for his role in leading TfL's services to support victims' loved ones.
As head of the Incident Care Team, Parry made "such a difference in the very worst of circumstances", according to a tribute by TfL that year which described the transport worker of 26 years as a "hero".
But he was shamed in 2019 when a 12-year-old boy alleged that he had been touched by Parry when he volunteered at an activity centre.
Parry, now in his 70s, pleaded guilty to sexually assaulting the child and was placed on the sex offenders' register in November 2020.
He was spared jail and instead handed an eight-month prison sentence suspended for two years as well as being barred from working with children for 10 years.
Crown Advocate Nigel Ogborne, who sentenced Parry at Luton Crown Court, said he acted with a "significant degree of planning and a breach of trust", Bedfordshire Police said.
Detective Constable Gemma West of Bedfordshire Police described it as "a clear case of the grooming of a vulnerable child by an older man in a position of trust".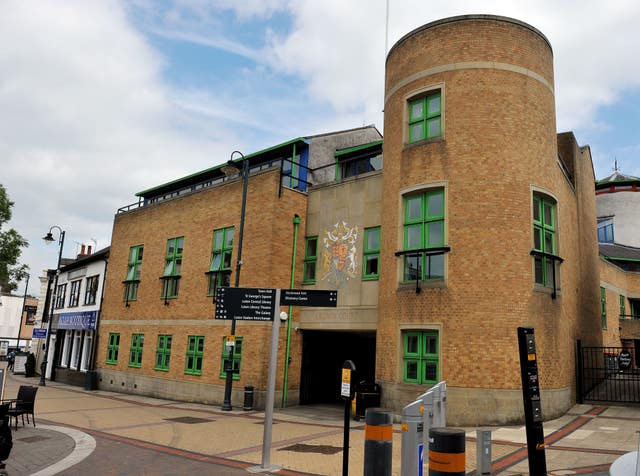 Parry was quoted by TfL in 2007 as saying he was "shocked and proud" to have been made an MBE, adding: "At the very worst time in their lives, the least we could do was our very best."
He is among a dozen people to be stripped of their honours, including former Crewe Alexandra manager Dario Gradi who had his MBE revoked after he was suspended from football due to allegations he failed to act on rumours of sexual abuse by coaches he worked alongside.
The list, published on Tuesday by the Cabinet Office, gave the reason for Parry's forfeiture as criminal conviction.