Judge to give ruling over councils' High Court challenge against Ulez expansion
A High Court judge is due to give his ruling over a legal challenge brought by five Conservative-led councils against the Mayor of London's plan to expand the capital's ultra low emission zone (Ulez).
The outer London boroughs of Bexley, Bromley, Harrow and Hillingdon along with Surrey County Council launched legal action in February over Sadiq Khan's proposals to extend Ulez beyond the North and South Circular roads.
At a hearing earlier this month, the local authorities' lawyers argued the Labour mayor lacked the legal power to order the expansion of the zone by varying existing regulations.
Craig Howell Williams KC, for the councils, said there was an "unfair and unlawful" approach to collecting views on the plans and that "key information… was not disclosed" during previous consultation.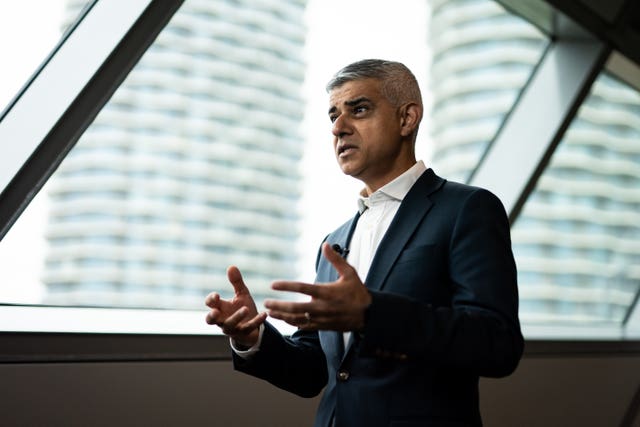 The barrister added that plans for a £110 million scheme to provide grants supporting the scrapping of non-Ulez compliant vehicles were also unlawful because a "buffer zone" for "non-Londoners" affected by the extended charging zone was not considered.
But the mayor's legal team rejected the bid to quash his November 2022 decision to extend Ulez to all of London's boroughs, arguing the move was "entirely lawful" and that "ample information" was provided for a "fair consultation".
Ben Jaffey KC, representing the mayor and Transport for London (TfL) – an interested party in the case – said the "primary objective" of the Ulez expansion was "to improve London's air quality, in particular reducing nitrogen oxides (NOx) and particulates".
The barrister said Mr Khan's decisions "will help to get London's air quality closer to legal limits, where they are exceeded, and World Health Organisation guideline levels everywhere".
If it goes ahead, the extended Ulez will see drivers in outer London pay a £12.50 daily fee from August 29 if their vehicles do not meet the required emissions standards.
The new borders will reach Buckinghamshire, Essex, Hertfordshire, Kent and Surrey.
Mr Justice Swift is expected to give his judgment over the legal challenge at 10am on Friday.
The ruling will come in the wake of last week's Uxbridge and South Ruislip parliamentary by-election, where Labour's failure to win ex-prime minister Boris Johnson's seat was blamed on concerns around the expansion of Ulez.
Right-wing Tories have since urged Prime Minister Rishi Sunak to review the deadlines around environmental measures after voter concerns helped their party hang on to the seat.
Labour leader Sir Keir Starmer has declined to say if London's charge on polluting vehicles should go ahead, saying it was a decision for Mr Khan, who has been asked to "reflect on" how to reduce the impact of the scheme on people amid a cost-of-living crisis.