Privileges Committee report: What did Johnson allies say about partygate probe?
Remarks from eight separate Conservative politicians were named in the Privileges Committee report, which highlighted comments by allies of Boris Johnson said to have put "improper pressure" on MPs investigating the former prime minister.
The committee cited comments by senior MPs including Nadine Dorries, Sir Jacob Rees-Mogg and Dame Priti Patel along with peers including Lord Goldsmith – a serving minister – claiming it was part of a co-ordinated attempt to undermine the panel's work.
The committee said MPs should consider whether their actions could be considered a contempt of Parliament and what further action to take.
– Nadine Dorries
Four separate remarks by the former Cabinet minister and Johnson loyalist Ms Dorries are highlighted, with comments between September 2022 and June 2023 included in the report.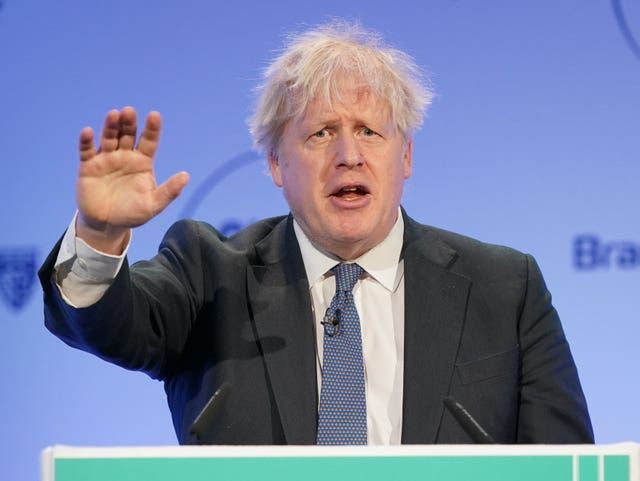 On September 1 2022, she was quoted in the Daily Mail as saying: "This expert legal opinion shows that the inquiry was a biased, Kafkaesque witch hunt – it should now be halted before it does any more damage."
On March 3 2023, she wrote on Twitter: "They have nothing. He protested his innocence all along and he was right. It was a gross miscarriage of justice, at the very least … "
In remarks broadcast on TalkTV on March 23, she again criticised the Privileges Committee, saying: "I don't think there was ever a world in which this committee was going to find Boris innocent. The committee have demonstrated very clearly that they have decided early on to find him guilty.
"The committee knew that they had not a shred of evidence to prove that he misled with intent. They changed the rules, lowered the bar and inserted the vague term reckless into the terms of reference.
"Boris Johnson will be found guilty by this kangaroo court. There is no doubt about that and that in itself will be a disgraceful and possibly unlawful conclusion with serious reputational consequences."

Finally, on June 15, she posted on Twitter: "We also need to keep a close eye on the careers of the Conservative MPs who sat on that committee. Do they suddenly find themselves on chicken runs into safe seats? Gongs? Were promises made? We need to know if they were. Justice has to be seen to be done at all levels of this process."
– Sir Jacob Rees-Mogg
The committee report points to comments made by the Johnson supporter and former minister on GB News on March 20, in which he said: "The privileges committee is not even a proper legal set up. It has a gossamer of constitutional propriety thrown over it, but it is in fact a political committee against Boris Johnson."
And on March 22, during an appearance on BBC Radio 4, he was asked whether he shared the view of some of Mr Johnson's allies that the process was a "kangaroo court".
He replied: "I think it makes kangaroo courts look respectable."
– Dame Priti Patel
The former home secretary, who has been an occasional Government critic from the backbenches, is named in relation to comments on GB News on March 16.
She said: "How can a handful of Members of Parliament in a committee, you know, really be that objective in light of some of the individual comments that have been made.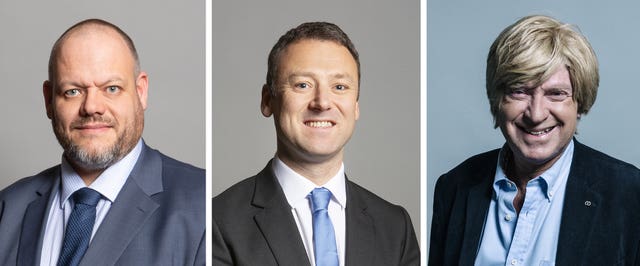 "I don't want to name people but, you know, it is a fact, the lack of transparency, the lack of accountability … I think there is a culture of collusion quite frankly involved here."
– Dame Andrea Jenkyns
The Morley and Outwood MP, a vocal supporter of Mr Johnson, is named in relation to a tweet from March 21.
It read: "I hope to see him fully exonerated and to put an end to this kangaroo court."
– Lord Goldsmith
The Tory peer and government minister is criticised for retweeting a tweet on June 9 that called the inquiry a witch hunt and kangaroo court.
The report quotes him as saying: "Exactly this. There was only ever going to be one outcome and the evidence was totally irrelevant to it."
– Mark Jenkinson
The committee report highlighted a tweet from June 9, in which he had claimed: "When the witch hunt has been forgotten, future generations will look back in astonishment."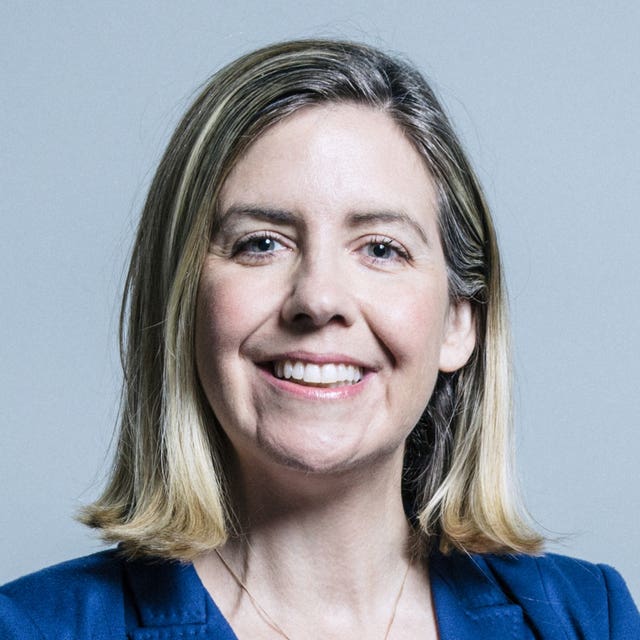 The Workington MP hit back on Thursday within minutes of the report being published.
"On publication of the previous report, I said it had overreached. Prior to publication I had not referred to the committee," he said.
"Yet in another perfect example of gross overreach, the committee use a tweet that did not refer to them and was about the media witch hunt of Boris Johnson."
– Sir Michael Fabricant
Committee members referenced his tweet from June 9, in which he said: "Serious questions will need to be asked about the manner in which the investigation was conducted. These were no jurists as was apparent by the tone of the examination. The question of calibre, malice and prejudice will need to be answered now or by historians."
On Thursday, he tweeted: "I stand by my statement. Some of the members of the Privileges Committee treated their witness, Boris Johnson, with contempt by gestures and other actions. Had it been in a law court, the judge would have called them to order. Respect for the committee needs to be earned."
– Brendan Clarke-Smith
The committee included the MP's tweet from June 9, when he said: "Tonight we saw the end result of a parliamentary witch hunt which would put a banana republic to shame. It is the people of this country who elect and decide on their MPs. It's called democracy and we used to value it here. Sadly this no longer appears to be the case."
He said he was "shocked and disappointed" to be named in the report.
"Members of Parliament fulfil an important role in society and it is absolutely vital that they are able to scrutinise and comment on any matters relating to their work," he said.
"Having fully respected the processes before me and at no point referring to the committee whilst preparing their previous work, I am shocked and disappointed to be named in this new report.
"This raises serious questions about free speech in a democratic society and my colleagues and I will continue to defend these principles going forward."