Sunak announces two new asylum barges and says plan to 'stop the boats' working
Rishi Sunak said his plan to tackle small boats crossing the English Channel is working, but there is "work to do", as he announced two more barges to house asylum seekers.
The Prime Minister said the numbers making the crossing were down by around a fifth since last year and "our plan is starting to work".
He said the returns deal with Albania had led to 1,800 people being sent back, and was having a deterrent effect.
In a speech in Kent, Mr Sunak also defended measures to house asylum seekers on barges – with the first one set to be moored in Portland, Dorset, within a fortnight, and the announcement of two more to house another 1,000 people.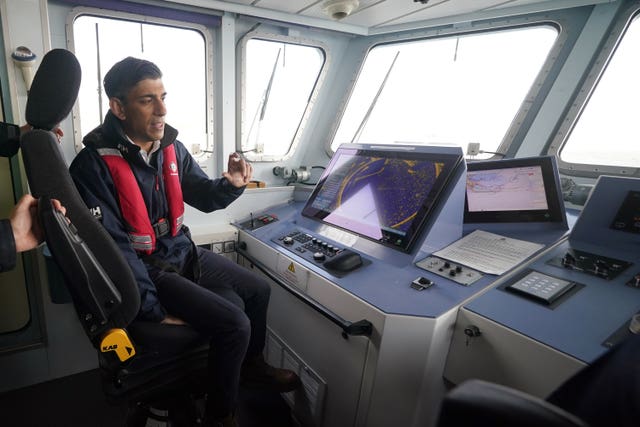 He said: "Before I launched my plan in December, the number entering the UK illegally in small boats had more than quadrupled in two years. Some said this problem was insoluble, or just a fact of 21st century life.
"They'd lost faith in politicians to put in the hard yards to do something about it. And of course, we still have a long way to go. But in the five months since I launched the plan, crossings are now down 20% compared to last year.
"This is the first time since this problem began that arrivals between January and May have fallen compared to the year before."
He suggested that the UK was doing better than other European countries, but said that the Government was not "complacent".
The Prime Minister added: "With grit and determination, the Government can fix this and we are using every tool at our disposal."