Activist, 60, walks 4,250km from London to Istanbul to promote carbon capture
An activist promoting carbon capture who has walked 4,250km (2,640 miles) from London to Istanbul said his efforts are a metaphor for the "action and consistency" needed to tackle climate change.
Craig Cohon, who is Canadian but based in London, crossed the finish line at the Galata Bridge in Turkey on Monday morning, which also marks World Environment Day and his 60th birthday.
His challenge saw him trek through 14 countries over 153 days, and he was joined by a series of 77 guest walkers as he passed through 82 cities and towns on his journey.
The businessman-turned-climate activist walked 25km-35km (15-22 miles) per day after setting off from Trafalgar Square in central London on January 3, in what he jokingly described as a "kick-ass new year's resolution".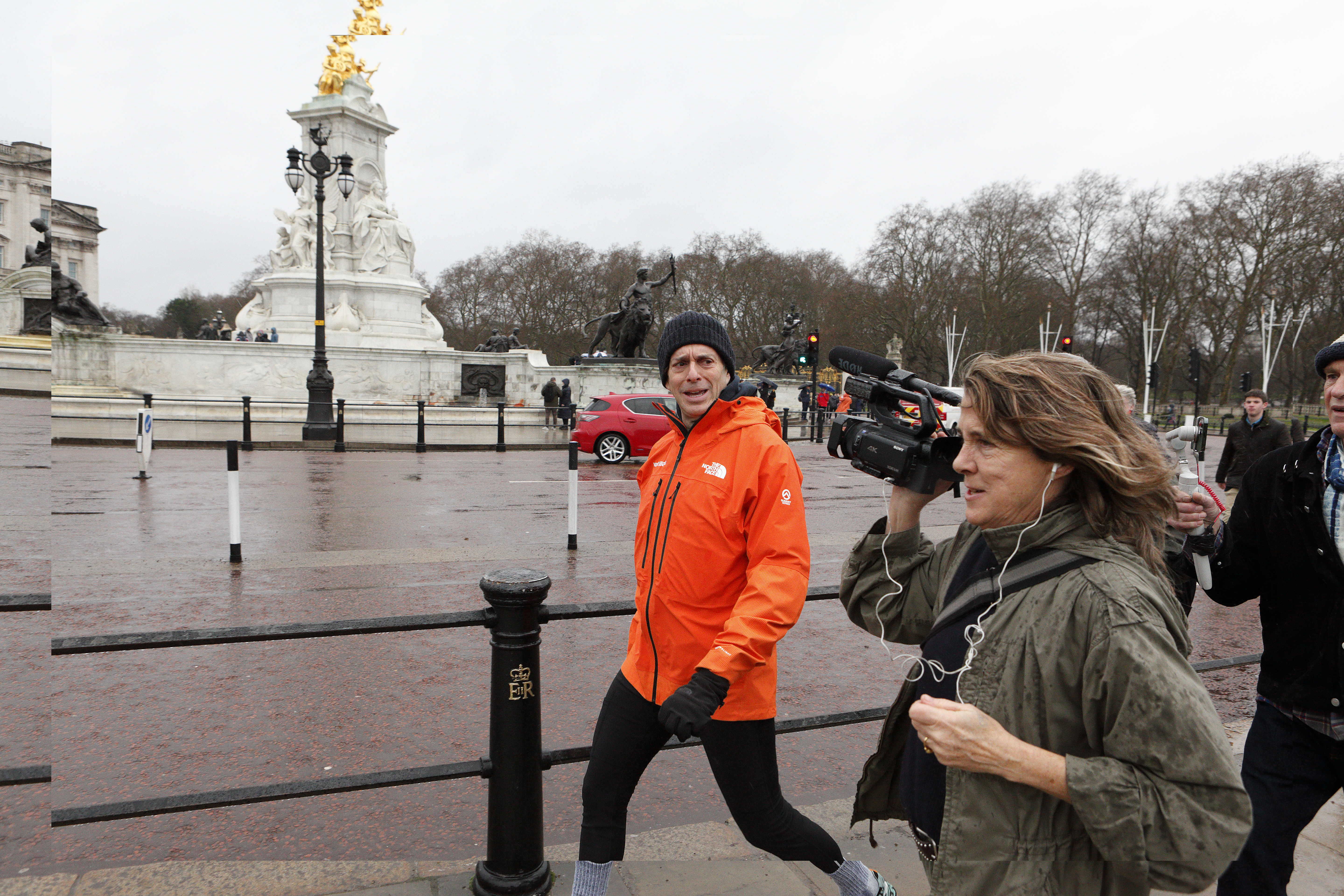 Asked what message he hoped to share through his challenge, Mr Cohon told the PA news agency: "Don't wait – we don't have to wait for corporations, we don't have to wait for politicians, we can make the change.
"Not everyone has to walk 153 days and focus on carbon removal and remove their lifetime carbon footprint like I did, but do what you can do and it will make a difference.
"This walk is a metaphor for the type of consistency you have to have, the discipline you have to have, the action you have to have… you've got to keep on pushing and you can't give up."
A businessman with a long career and a once "decadent" lifestyle, Mr Cohon set about trying to make up for his carbon footprint two years ago when he donated one million US dollars of his pension fund to carbon removal projects – which remove carbon dioxide from the atmosphere.
"People need to understand we need to put less up but we have to take more down… I don't think we're moving fast enough just putting less up," he said.
His Walk It Back campaign promotes such projects and he now describes himself as "an accidental ultra endurance athlete".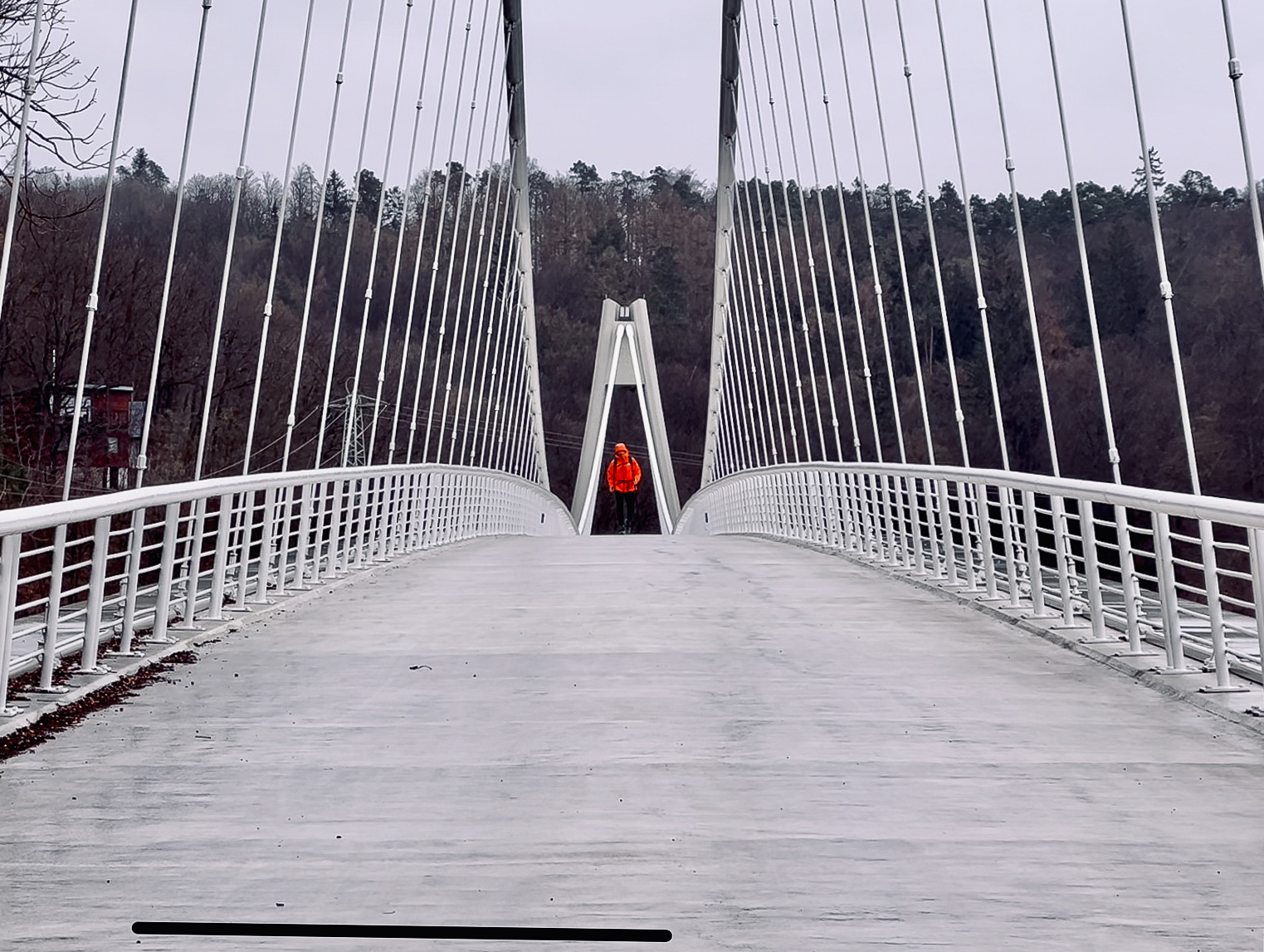 Mr Cohon passed through countries including France, Belgium, Germany, Poland and Hungary on his journey, and although his body is now "ready for a big massage" he said the walking was "easy".
"On reflection it was easy – the world is very small," he said.
"I think the toughest element of the challenge is seeing how slowly we're accelerating or not accelerating to a clean economy.
"The toughest thing for me is the lack of action, the lack of awareness, and how embedded and addicted we are to the system that we have.
"I saw it everywhere – we are addicted to fossil fuels."
Mr Cohon recalled walking across a bridge in the Netherlands where there were "thousands of diesel trucks", walking down a canal between Hanover and Berlin where there were barges transporting coal, and sleeping at a truck stop beside the largest steel plant in eastern Germany.
"It continued and it continued – these little moments that show how ingrained we are in the system that we're trying to change," he said.
But Mr Cohon said he was encouraged "every day" by walking with 77 different people across the challenge, including chief executives, activists and journalists, who discussed the issues of carbon removal.
He also described lighter moments of hospitality from those he met.
"(There were) hundreds of magical moments from the free coffee that I got from a Tunisian coffee owner on the outskirts of Paris to a grandmother from a village in Hungary who gave me her unbelievable pickles as a gift," he said.
"I think I must have been stopped 28 times by Serbian farmers asking for me to come into their home and share rakia, which is a type of plum alcohol, so my 21 days in Serbia went by very quickly.
"What stuck out is just the diversity and unbelievable robustness of Europe – I saw a lot of common humanity in the last 153 days and that gives me hope.
"I'm a very hopeful, optimistic person… I just think we've got to move a little faster, and we've got to take action."
While Mr Cohon's challenge negated the use of air travel, he plans to fly from Istanbul to Chicago to see his daughter after his five-month journey.
"I think it's OK to be a happy hypocrite on this issue – as long as you're calling out you that you're a hypocrite," he said.
"Am I a hypocrite? 100%. I have not managed to have a net zero life… but as long as I start closing that gap to get to net zero.
"When I fly, I'll remove my carbon and I'll make sure that I pay for sustainable fuel."