Sunak says Government 'confident' in position on Covid Inquiry demands
Rishi Sunak said the Government was still "carefully considering next steps" with just minutes to go before the deadline to hand over Boris Johnson's WhatsApp messages, diaries and notebooks to the Covid-19 inquiry.
The Prime Minister said the Government was "confident" in its position, but did not set out how it intended to respond to inquiry chairwoman Baroness Hallett's demand for the documents to be submitted.
She has given the Cabinet Office until 4pm to disclose the information she has requested or face the threat of a criminal prosecution.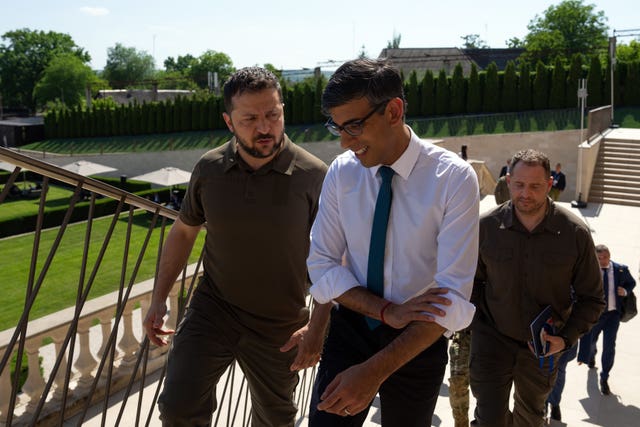 Speaking at a summit in Moldova, Mr Sunak said: "I think it's really important that we learn the lessons of Covid so that we can be better prepared in the future.
"And we're doing that in the spirit of rigour but also transparency and candour.
"We've co-operated, the Government's co-operated thoroughly with the inquiry to date, handing over tens of thousands of documents, and we will continue to comply of course with the law, co-operate with the inquiry.
"We're confident in our position but are carefully considering next steps."