Guitar owned by The Who's Pete Townshend could sell for £20,000
A guitar given by The Who rocker Pete Townshend to a friend whose own was stolen could fetch up to £20,000 when it is auctioned next month.
Townshend donated the 1989 Takamine FP-360SC electro-acoustic guitar to a friend known only as Robert in the 1990s after the theft of Robert's instrument from his flat in south-west London.
When Robert died in 2014, the guitar was inherited by the vendor, who wants to stay anonymous.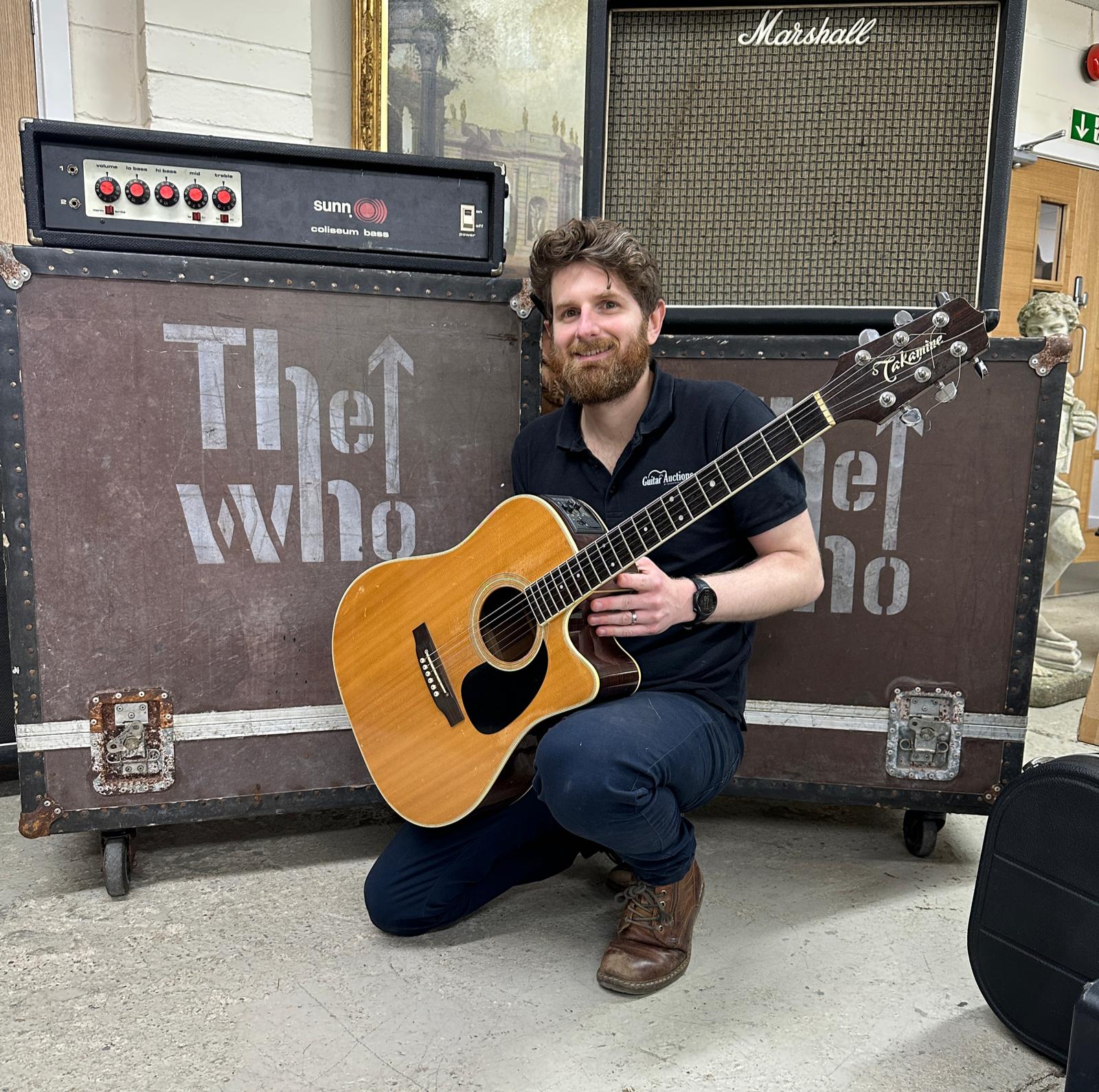 Having heard Robert's story, the vendor contacted Townshend in 2018 and got a response confirming the musician gave the guitar to Robert, whom he remembered as "a sweet man".
Townshend subsequently signed an email to authenticate the tale.
Based on its provenance, the Takamine guitar is believed to have been used on stage during The Who's 1989 25th anniversary tour of America and the UK and also during solo performances by Townshend.
The guitar will be sold by specialist music auction house Gardiner Houlgate in Corsham, Wiltshire, on June 14.
Auctioneer Luke Hobbs said: "Pete Townshend is one of the great pioneers of rock guitar so it's a real honour to be able to sell one of his instruments. With The Who still so popular around the world, we're expecting international interest.
"Although he says it's a wrench to see such the guitar go, the vendor has now reached the stage of his life at which he feels it should be enjoyed by a fan of the band rather than be kept in its case."
Townshend was The Who's principal songwriter and guitarist, scoring hits with rock classics including Pinball Wizard, Quadrophenia, My Generation, Won't Get Fooled Again and Substitute.
Formed in 1964, the band appeared at the 1969 Woodstock festival and went on to sell more than 100 million records worldwide.
During The Who's early years, Townshend developed a reputation for smashing his guitars on stage.
This auction will also feature a bass amplifier and speaker used by The Who's late bass player John Entwistle, with cases bearing The Who logo.