Rib fracture likely sustained as Sheku Bayoh fell on his arm, inquiry told
An expert has told the inquiry looking into the death of Sheku Bayoh that it was likely he sustained a fracture to his first left rib as a result of falling on his outstretched arm.
Professor Anthony Freemont said the kind of fracture Mr Bayoh sustained was so rare that he had to consult medical literature from the 1950s to look at possible causes.
He was giving evidence on Wednesday at the inquiry to determine the circumstances of Mr Bayoh's death after he came into contact with six police officers in Kirkcaldy in May 2015.
Prof Freemont is an expert in osteoarticular pathology and specialises in diseases of the bones while undertaking post-mortem examinations.
He said: "One of the more common causes of this very rare fracture is falling on to an outstretched arm.
"Here the forces are transmitted along the arm up into the shoulder and then transmitted into all of these ancillary structures to the first rib and can cause it to fracture.
"It will only affect that rib because of the way that rib is attached to all of these ancillary structures around it (such as muscles and tendons).
"A blow to the shoulder can also transmit energy in the same way as a fall on to the arm.
"It would though, cause quite marked soft tissue injuries like bruising or some kind of marks from the cause."
Prof Freemont said it is highly unlikely the fracture was sustained as a result of a baton strike, after senior counsel to the inquiry Angela Grahame KC asked him if this was likely.
He said: "I'm no expert on police batons, I don't know how heavy they are.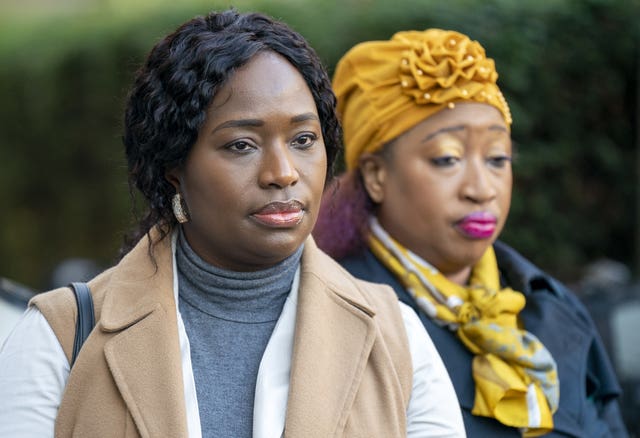 "I can't see how a long stick-like structure would have caused that fracture without causing damage to any other tissues."
There was also no event reported that would lead to injuries consistent with direct external trauma – such as a baton strike – and there was no soft tissue damage that showed this, the inquiry heard.
Prof Freemont also estimated that the fracture was sustained between two and six hours prior to Mr Bayoh's death but most likely occurred during his interaction with police on May 3.
Mr Bayoh, a trainee gas engineer, died after he was restrained by around six police officers who were called to Hayfield Road in the Fife town on May 3, 2015 after reports of him acting erratically.
The inquiry is investigating the circumstances of the 31-year-old's death and whether race was a factor.
Taking place before Lord Bracadale in Edinburgh, the inquiry continues.