Yousaf: Just transition away from oil and gas is a moral imperative
Scotland's First Minister has said the country has a "moral imperative" to seek a just transition away from fossil fuels.
Speaking at the All-Energy Conference in Glasgow on Wednesday, Humza Yousaf stressed the need to move away from oil and gas in a way that limits the economic damage caused to the industry and to the north east of Scotland, where it accounts for a significant number of jobs.
He drew a parallel with the Thatcher government's move away from coal and steel in the 1980s, which caused a spike in unemployment in mining communities.
"We are committed to that just transition, not just as a Government policy, but frankly as a moral imperative," he said.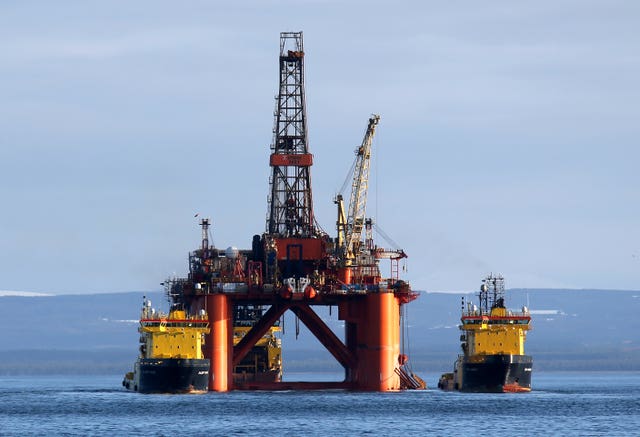 "We're enthusiastic for it as an economic opportunity and we see making progress towards net-zero as one of the defining missions of the Government."
He went on to say his Government would "rise to the challenge" of decarbonisation.
"Decarbonisation on the pace and scale that we need isn't something that can be easily done, but we're committed to rising to that challenge, to working with others, whether it's local government, whether it's UK Government, whether it's partners here, whether it's all of you here in this room," Mr Yousaf said.
"Through all the challenges we face, and the many real financial constraints that we're under as a Government, I can promise you that there is absolutely no lack of commitment from me as the First Minister, or indeed from the Government that I lead."
The Scottish Government has failed to hit seven of its 11 environmental targets to date, according to the Climate Change Committee (CCC), while Audit Scotland has said it is not clear what action is being taken to meet the targets.
During his 20-minute speech, the First Minister said his Government will allocate £7 million to 32 different green hydrogen projects, as well as calling for action from the UK Government.
Mr Yousaf pushed for more subsidies for renewable energy to increase investment, along with a call for UK ministers to address the flaws in the system that transmits energy out of Scotland, speeding up development of the Acorn carbon capture facility in Aberdeen, and at least matching the £500 million just transition fund offered by the Scottish Government.