William 'couldn't walk for a week' after playing football, Blissett reveals
The Prince of Wales revealed "he couldn't walk for a week" after playing 11-a-side football recently as he handed out honours at Windsor Castle on Wednesday.
William spoke about his recent footballing exploits to ex-England striker Luther Blissett, who was receiving an OBE for his services to football and for his charity work.
Blissett was one of the most prominent black English footballers in the 1970s and 80s and he was the first black footballer to score a hat-trick for England.
The 65-year-old former Watford player told the PA news agency: "We had just a couple of little words. I did ask him if he would love to come and join us on the (Watford former) players club and he said yes, he would love to.
"He said he was playing (football) last week and he said he couldn't walk for a week afterwards. He says he still plays 11-a-side."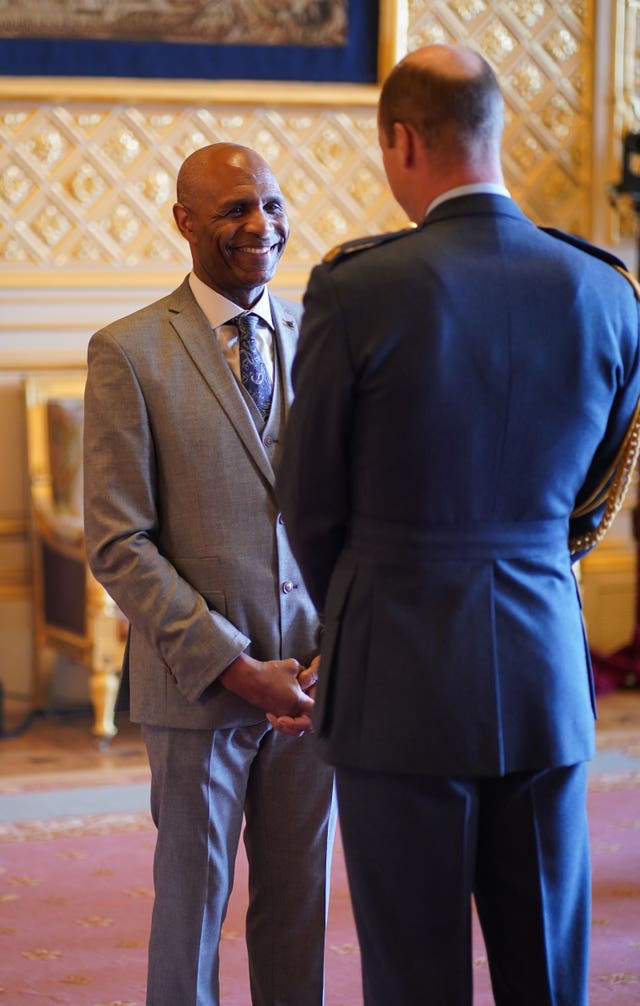 Blissett spoke to the prince about his charity work and to share his well-wishes following the coronation at the weekend.
He also called on footballers to keep supporting each other and try to bring their communities together.
Reflecting on how the sport has changed since his playing days, Blissett said: "Back in the 70s into the 80s it was just about the football, the sport and the relationship you have with your supporters.
"I think the game now is not quite the same. I think with the influx of players from all over the world and managers and coaches from all over the world, it has changed to a degree.
"There is not quite that community link that used to be there. We at Watford are now looking to do that. With the former players club we are trying to bring that back."
Blissett also called on football to learn from the women's game and the success of the Lionesses and praised the England women's squad for being such great role models.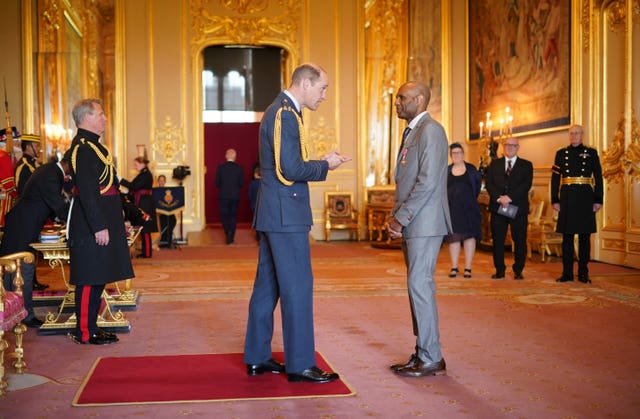 He added: "The men's game should have a close look at the way the Lionesses are and the way they've gone about what they have done.
"We can learn a lot from that team spirit and remind everybody that you can't do it on your own. You need people around you to do it."
Blissett is now patron of Sporting Memories, which uses the power of sport to unlock memories in people with dementia, depression or loneliness.
He said he hoped his award would open doors to allow him to take his work with former football players further and they are currently also working with veterans.
In 2021 Blissett was made a freeman of the borough of Watford in recognition of his charity work and fight against racism. He previously told PA that he received a bullet in the post during his playing days.