Scotland could 'pull the strings' after next election, says SNP
The local election results suggest that the SNP could hold the balance of power at the next general election, the party's Westminster leader has said.
The SNP's Stephen Flynn said Friday's results, which have seen Labour seize key battlegrounds at the expense of Rishi Sunak's Tories, could suggest that Scotland could be in a position to "pull the strings" of a minority government after the next general election.
Labour leader Sir Keir Starmer has pointed to Friday's success as a sign that his party is heading towards a majority at the next general election, even if polling experts have been more hesitant in making such predictions.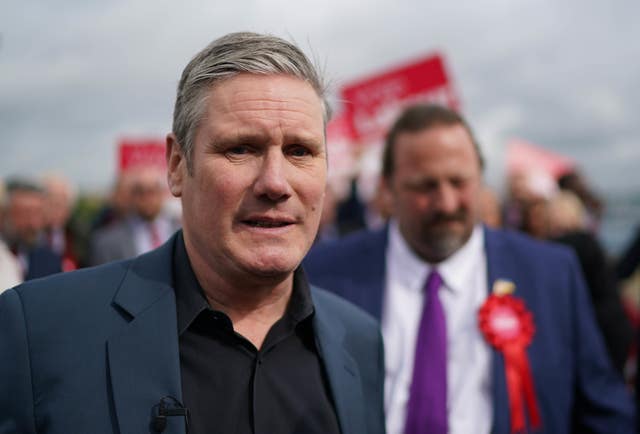 Mr Flynn said: "It's increasingly clear that the SNP can hold the balance of power after the next general election – putting Scotland in prime position to pull the strings of a minority UK government.
"Voting SNP is the best way to beat the Tories in Scotland – and every vote for the SNP will be crucial to ensure Scotland wields real power and influence."
His comments come after a disastrous few weeks for First Minister Humza Yousaf's SNP, which has been embroiled in controversy since the resignation of Nicola Sturgeon.
Labour is hoping to capitalise on the difficult period for Scotland's dominant political party, with gains in Scotland potentially helping to ease Labour's path to Downing Street at the next nationwide poll.
Mr Flynn, who has turned up his attacks on Labour in recent weeks, said: "With the pro-Brexit Labour Party lurching to the right, and becoming indistinguishable from the Tories, the SNP will make certain that real change happens.
"The SNP would ensure the power to determine Scotland's future is transferred to Edinburgh, that the cost-of-living crisis becomes the main priority of Westminster and that relations with Europe are rebuilt and renewed."
There were no local elections in Scotland, but the results in England are being pored over ahead of the next general election – likely to come in 2024.