HSBC reveals £1.2bn boost from SVB UK rescue deal as profits soar
Banking giant HSBC has revealed profits more than tripled in the first three months of the year as it received a 1.5 billion US dollar (£1.2 billion) boost from its rescue takeover of collapsed Silicon Valley Bank's UK arm.
The group reported pre-tax profits soaring to 12.9 billion US dollars (£10.3 billion) for the three months to March 31, up from 4.1 billion US dollars (£3.4 billion) a year earlier.
Its results were boosted by gains from its acquisition of SVB UK last month, as well as the reversal of 2.1 billion US dollars (£1.7 billion) in write-downs linked to the planned sale of its French retail business to private equity, which is now at risk of falling through.
HSBC bought SVB UK on March 13 for a nominal £1 after SVB failed in the US, sparking fears of a global financial crisis.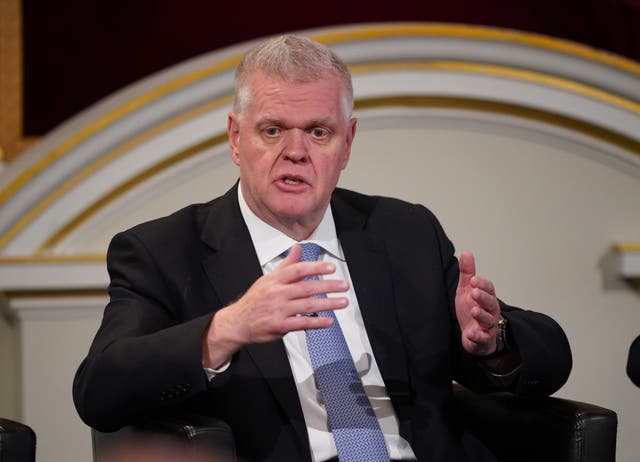 Since then, Credit Suisse was also taken over in a rescue deal by Swiss rival UBS and troubles in the sector keep bubbling up.
On Monday, US regulators seized troubled First Republic Bank and sold all of its deposits and most of its assets to JPMorgan Chase Bank in a bid to head off further banking turmoil in the US.
San Francisco-based First Republic is the third mid-size bank to fail in two months.
But HSBC's chief executive Noel Quinn dismissed fears that a global banking crisis is on the horizon and said he did not see any negative impact on the group from the failure of First Republic.
He added that there were "no nasty surprises" following its buyout of SVB UK.
It booked a £200 million write-off for what it said were "fair value adjustments" relating to the deal, but added this was expected and identified when it went through the SVB UK books during weekend talks with the Government and Bank of England, which helped orchestrate the rescue takeover.
It plans to change the name of SVB UK shortly but reiterated that it is not looking to cut any staff at the group or close its London office.
"We want to keep it with a separate identity," Mr Quinn said.
The group's shares lifted 5% in early trading on Monday as it also delivered its first dividend to shareholders since before the pandemic in 2019, as well as a share buy-back of up to two billion US dollars (£1.6 billion).
Mr Quinn said: "Our strong first quarter performance provides further evidence that our strategy is working."
Revenue soared by 64% to 20.2 billion dollars (£16.2 billion) compared to the same period 12 months ago, with the company crediting the rise to higher net interest income due to rate rises across the globe.
But the figures also come amid intensifying pressure from its top shareholder to split the bank.
Chinese investor Ping An Asset Management, which owns an 8% stake in HSBC, has been in a long-running spat with the banking giant over calls for an Asia-headquartered spin-off.
The bank is holding its annual general meeting on May 5, where a vote will be put to shareholders over the restructuring proposals.
Mr Quinn said the bank and Ping An had a "difference of opinion" over the structure of the bank.
But he said they both "share a desire to improve the performance of the bank".
Richard Hunter, head of markets at interactive investor, said: "HSBC may have found growth hard to come by over recent years but its sheer scale and financial strength sets it apart in times of turmoil, as recently witnessed in the banking sector."
He added: "There is an unwelcome distraction coming from shareholder noises which are suggesting an isolation of the Asian business to unlock further value. However, this remains contrary to HSBC's tradition of globally interconnected banking and one which it fully intends to continue to resist."