How many of Sir Keir Starmer's 10 pledges still stand?
Labour's decision to abandon its plan to abolish tuition fees means the party has retreated from another of the promises Sir Keir Starmer made during the 2020 leadership election.
On Tuesday, Sir Keir told the BBC's Today programme that the "vast majority" of those promises "stand", although he had been forced to adapt to the "different economic situation".
Those promises were set out in a list of 10 pledges as part of Sir Keir's leadership campaign, seen by some as instrumental in securing him victory over Lisa Nandy and Rebecca Long-Bailey.
Here are the 10 pledges, and whether Sir Keir is still committed to them.
– Economic justice
In his first pledge, Sir Keir promised to increase income tax for the top 5% of earners, reverse planned cuts in corporation tax and clamp down on tax avoidance.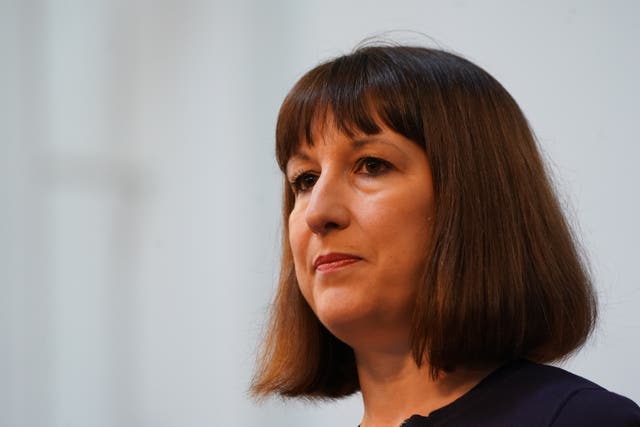 Now the picture is different. Labour has backed away from tax rises, with shadow chancellor Rachel Reeves saying she has "no plans" to increase income tax and Sir Keir choosing to focus on growing the economy and criticising the current high tax burden.
The promise to reverse the corporation tax cut is no longer relevant as the Government has already U-turned on its plans, but Labour remains committed to cracking down on tax avoidance and has pledged to scrap the "non-dom" tax status.
– Social justice
Several policies under Sir Keir's second pledge have been abandoned, including the promise to scrap tuition fees.
Abolishing universal credit and ending the current sanctions regime, described as "cruel" by the party, also appear to have been dropped or watered down.
Shadow work and pensions secretary Jonathan Ashworth has instead promised to "fundamentally reform" universal credit, but will keep "conditionality" as part of the system.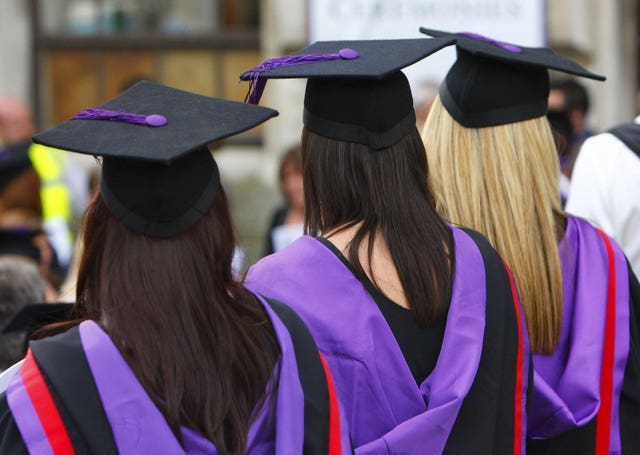 Sir Keir's promise to set a "national goal for wellbeing" to "make health as important as GDP" appears to remain, with the Labour leader mentioning it again in a January 2022 speech on health.
Labour also remains committed to investing in public services, although Sir Keir has said the country cannot spend its way out of its problems and denied Labour would be "getting its big government chequebook out again", in his 2023 new year speech.
– Climate justice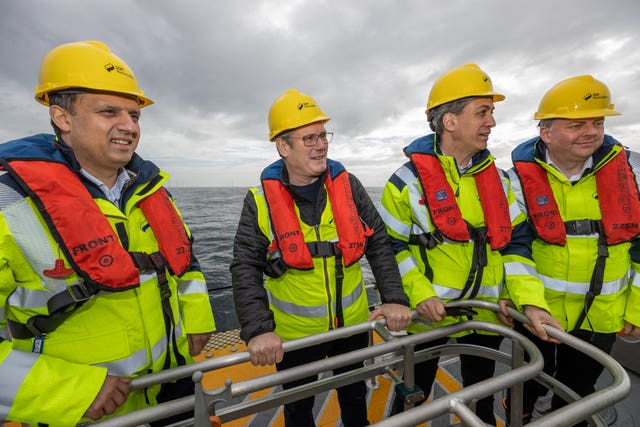 Net zero and climate change remain a significant part of Labour's pitch for the next general election, with the party pushing proposals including decarbonising the power system by 2030 and creating a net zero mandate for all regulators.
The proposal for a new clean air act also remains, although shadow justice secretary Steve Reed has suggested this may form part of a wider plan to extend legal protection to certain "social and economic human rights".
– Promote peace and human rights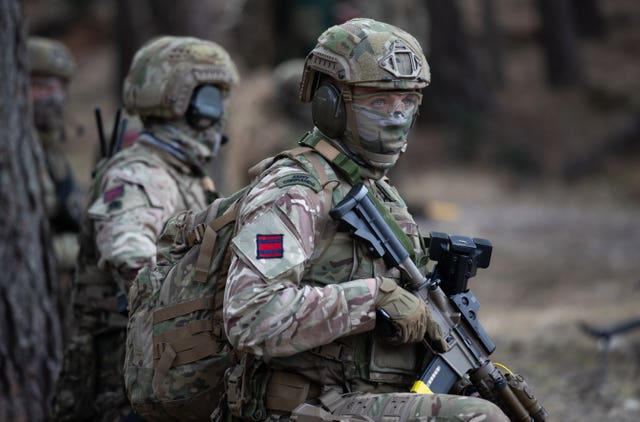 Sir Keir's promise of "no more illegal wars" appears to remain valid, but he has stepped back slightly from his proposal for a prevention of military intervention act.
In an interview with The Times in March 2022, Sir Keir said this would have a different name and simply formalise the recent convention of requiring a vote in the Commons before military action.
Promises to "put human rights at the heart of foreign policy" have been reiterated by David Lammy, shadow foreign secretary, although plans to review all UK arms sales have not been mentioned recently.
– Common ownership
Plans to nationalise railways, Royal Mail, energy companies and water companies have been essentially scrapped, with Sir Keir saying the current economic situation meant this would be too expensive.
Instead, the Labour leader has backed a "pragmatic" approach involving greater regulation, telling the BBC in July 2022: "The answer is going to lie in regulating the market, changing the market, rather than simply taking things into public ownership."
Plans to end outsourcing have also been watered down, with both Sir Keir and Wes Streeting, shadow health secretary, acknowledging that the private sector would continue to play a role in the NHS.
– Defend migrants' rights
Sir Keir's promise to defend free movement during Brexit is no longer relevant given the UK has now left the EU, and the Labour leader has ruled out any plan to return to free movement.
Similarly, the promise to secure full voting rights for EU nationals has been largely made redundant by Government policy.
It is unclear whether Labour still supports ending indefinite immigration detention, but the party has strongly criticised the length of time that asylum seekers spend in hotel accommodation and has called for action on the asylum backlog.
– Strengthen workers' rights and trade unions
Labour still plans to repeal the 2016 Trade Union Act and has opposed the introduction of minimum service levels in the Strikes Bill currently going through Parliament.
Insecure work and low pay also remain on the party's agenda, with deputy leader Angela Rayner most recently recommitting to banning zero-hours contracts, at the STUC conference in April.
– Radical devolution of power, wealth and opportunity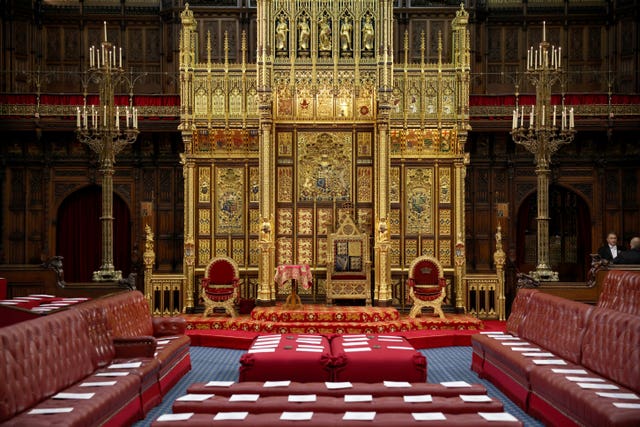 Devolving power away from Whitehall also remains a key part of Labour's agenda, with Sir Keir promising a "take back control bill" in January to give more power to local and regional government.
Abolishing the House of Lords and replacing it with an elected chamber of regions and nations also remains party policy and in late 2022 Sir Keir said he would look to do this in the first term of a Labour government.
– Equality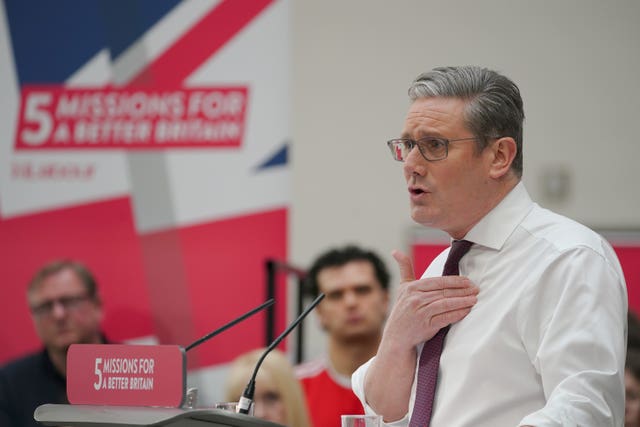 Plans to "pull down obstacles that limit opportunities and talent" included in the 10 pledges have been repeated as one of the "five missions" that Sir Keir laid out at the start of 2023.
– Effective opposition to the Tories
Whether Labour has provided "forensic, effective opposition to the Tories in Parliament", as Sir Keir promised, will be a matter of individual judgment, as will any verdict on his pledge to "unite our party, promote pluralism and improve our culture".
The promise to "eradicate the scourge of antisemitism" still stands, with the Equality and Human Rights Commission saying it was "content" with Labour's actions on antisemitism in February, and Labour's "collective link with the unions" remains.