Eva Green wins High Court battle over sci-fi film collapse
Actress Eva Green has won her High Court battle with a production company over the collapse of an abandoned sci-fi film.
The 42-year-old sued White Lantern Film after A Patriot was abandoned in October 2019, claiming she was entitled to her million-dollar (£810,000) fee for the film despite its cancellation under the terms of their agreement.
However, White Lantern Film and lender SMC Speciality Finance brought a counter-claim against Ms Green, alleging she undermined the independent film's production and renounced the contract.
In a judgment on Friday, Mr Justice Michael Green ruled in Ms Green's favour, ruling she was entitled to the fee, and dismissed the counter-claim.
"In particular, I find that Ms Green did not renounce her obligations under the artist agreement; nor did she commit any repudiatory breaches of it," the judge said.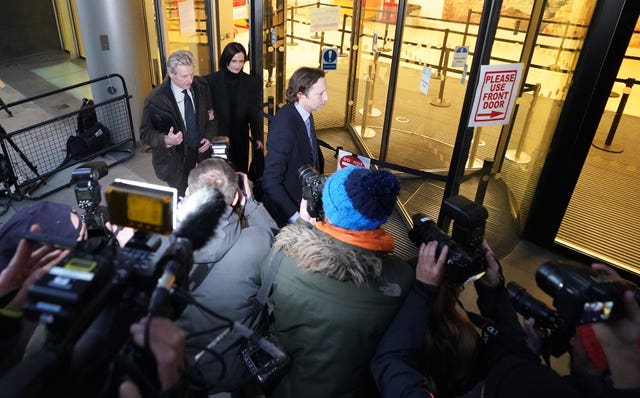 During the trial in London earlier this year, Max Mallin KC, for White Lantern, said Ms Green had shown a "categorical and unequivocal refusal to perform" and repeatedly made "unreasonable demands".
However, Edmund Cullen KC, for Ms Green, said the actress had been subjected to a "character assassination", adding it was "based on some of the cheapest and nastiest sorts of stereotypes around".
During her evidence, Ms Green denied the allegations that she was not prepared to go ahead with the project, saying: "In the 20 years that I have been making films, I have never broken a contract or even missed one day of shooting."
In messages used in the claim, the court heard that the actress had described potential crew members as "shitty peasants", the production as a "B-shitty-movie" and executive producer Jake Seal as "pure vomit".
In the further messages, Ms Green is also said to have described Mr Seal as a "sociopath" and "a real mad dictator who wants to prove he is right so he could be ready for anything".
Ms Green, who gave oral evidence at the High Court in London over two days in January, said it was "humiliating" to have her messages used in court.