New CBI boss says she must 'lean into' her presence at time of harassment claims
The new boss of the CBI has said that she has to "lean into the fact" that alleged sexual harassment was going on behind the scenes at the influential trade body when she worked there.
But Rain Newton-Smith stressed that when she saw sexual harassment she acted on it and supported staff. She also said the business group might be renamed following its recent problems.
The economist has taken the reins at the Confederation of British Industry this week just days after dozens of its members publicly suspended or ended their membership of the organisation.
Speaking to the BBC on Thursday morning, Ms Newton-Smith said: "I'm not going to talk about individuals or individual circumstances and I think you'll appreciate why I can't do that.
"But what I can do is talk about (how) when I did see things, I acted on them and I supported staff who needed to raise them.
"I think that's absolutely critically important. And look, to be honest, I wouldn't be coming back into this job if I thought there were things that I had done or hadn't done or hadn't acted thoroughly on."
Her comments come after some members of the CBI criticised her appointment into the top job.
More than a dozen women who worked at the trade body have claimed they were sexually harassed by colleagues, according to the Guardian. Two say they were raped.
On Monday, Brian McBride, the CBI's president, said that the body had failed to create a safe environment for staff.
So it raised eyebrows when Ms Newton-Smith, ostensibly a CBI insider, was appointed to the top job to take over from Tony Danker.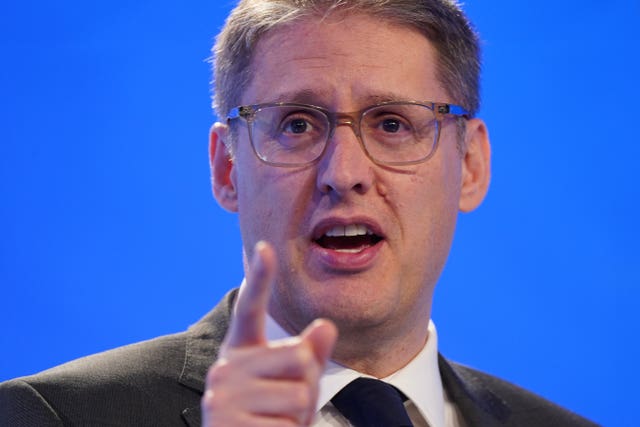 She spent nearly nine years as the CBI's chief economist, but had left in March to take a new job at Barclays.
Speaking to Sky News, Ms Newton-Smith acknowledged that she had been around when some of the wrongdoing is alleged to have happened.
"I think what's really hard coming into this job as a leader is I've got a staff and people who are broken, and I need to lean into the fact that I was here when some of these allegations took place," she said.
But the director general also made the case for why the CBI is still necessary.
"I haven't seen another organisation that has over 100 economists, data analysts, policy specialists across the whole spectrum, campaigners, and that knowledge goes really deep across the regions and the devolved nations in the UK," she said.
"I think the government will need us and I think they have acknowledged that in the past and I think they will going forward."
Speaking to the Financial Times, the new director general said that the ongoing "root and branch" review of the CBI might result in its name being changed.
She said: "Personally, over time, I'm sure we're going to see a new name for the CBI, but that's just the wrapper that goes on the outside. What matters is what we do, what we deliver and our purpose."