Artists shortlisted for Turner Prize 2023 unveiled
An artist who bent a full-sized roller coaster into the skeletal form of a woolly mammoth is among four nominees who have been shortlisted for this year's Turner Prize.
Oxford-born Jesse Darling's exhibitions No Medals, No Ribbons at Modern Art Oxford and Enclosures at Camden Art Centre were praised for using a series of consumer goods, construction materials, fictional characters and mythical symbols to evoke "the vulnerability of the human body".
The 41-year-old, who lives in Berlin, also used plastic bags and mobility aids bent into different shapes and scattered on the floor to highlight the "precariousness of power structures" and express the "messy reality of life".
His work was praised for "exposing the world's underlying fragility and refusing to make oneself appear legible and functioning to others".
This year's shortlist also includes Stockholm-born Ghislaine Leung, 42, who is nominated for her exhibition Fountains at Simian, Copenhagen, which involved water pouring into the exhibition space through an opening in the ceiling.
Leung's work takes the form of scores which are sets of instructions that test the boundaries of the gallery space.
A baby monitor, child safety gates, inflatable structures and toys were also used as part of the exhibition to challenge the way art is produced and circulated.
Meanwhile artist Rory Pilgrim has been nominated for their commission titled RAFTS at Serpentine and Barking Town Hall, and a live performance of the work at Cadogan Hall in London.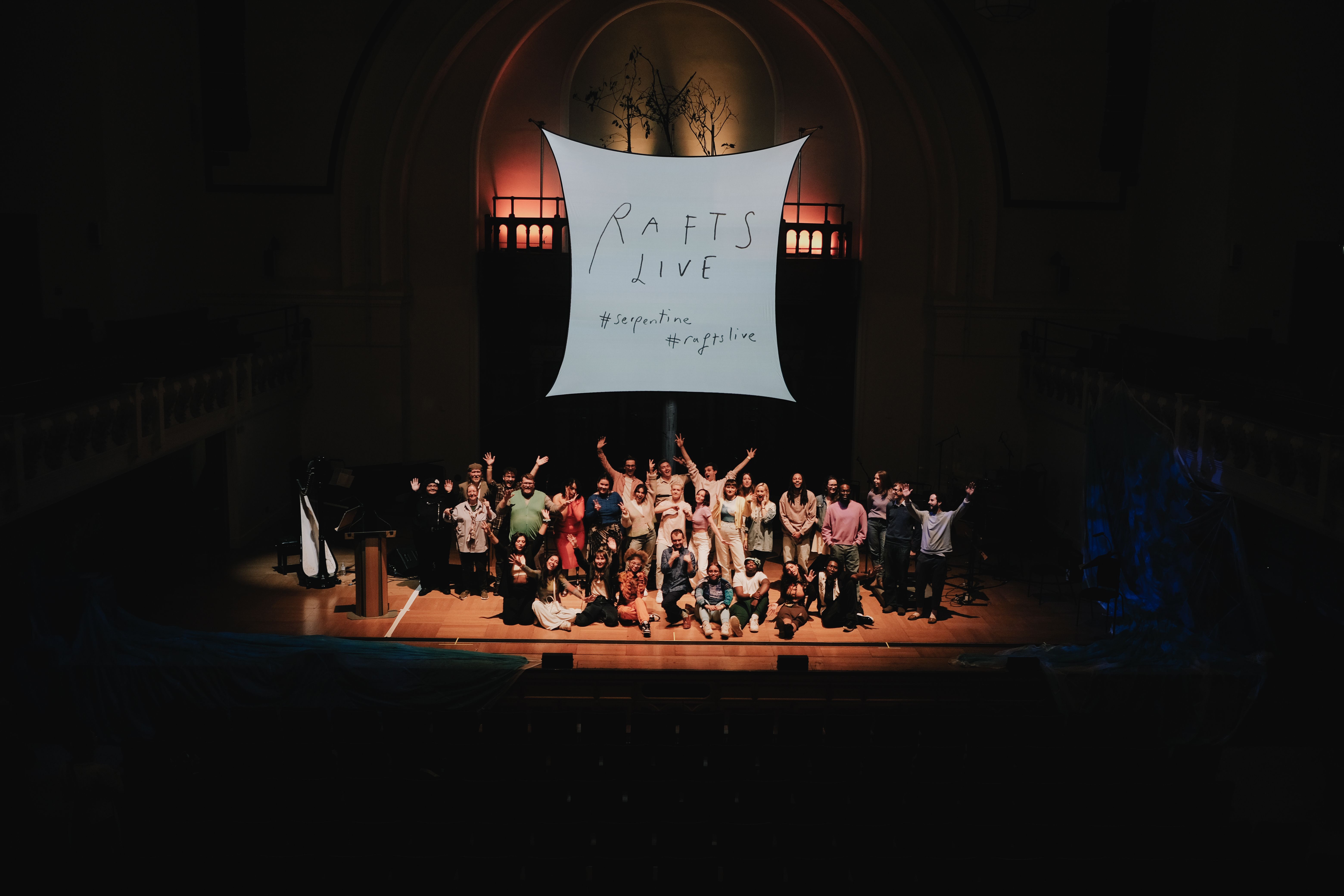 The 35-year-old collaborated with local communities in the borough of Barking and Dagenham to reflect on times of change and struggle during the pandemic, with the work praised as a "standout example of social practice".
The shortlist is completed by 58-year-old Barbara Walker for her presentation titled Burden Of Proof at Sharjah Biennial 15 in which she brings attention to the families affected by the Windrush Scandal.
The exhibition features large-scale charcoal portraits drawn directly on to the gallery wall and eight framed works on paper of people impacted by the scandal layered over hand-drawn reproductions of identity papers, evidence of their right to remain in the UK.
Birmingham-born Walker was praised for her ability to use portraits of monumental scale to tell stories of a similarly monumental nature, while "maintaining a profound tenderness and intimacy across the full scope of her work".
The contemporary art prize named after painter JMW Turner is awarded to a British artist for an "outstanding exhibition or other presentation of their work".
An exhibition of the shortlisted artists' work will be held from September 28 at Towner Eastbourne until April 14 2024 as the "centrepiece of the gallery's centenary programme".
It forms part of Towner 100, the gallery's year-long centenary celebration of arts and culture across Eastbourne.
The winner of the prize will be awarded £25,000, while shortlisted artists will receive £10,000 at an award ceremony at Eastbourne's Winter Gardens on December 5.