Fellow stars remember Strictly's 'charming and funny' Len Goodman
TV presenters, actors and bands have paid tribute to Len Goodman.
Dame Esther Rantzen said: "I think he was astonished and delighted by what had happened to him at an age when dancers retire or have long retired.
"I think it really pleased him that ballroom dancing had become the flavour of the month, the country had fallen in love with it again.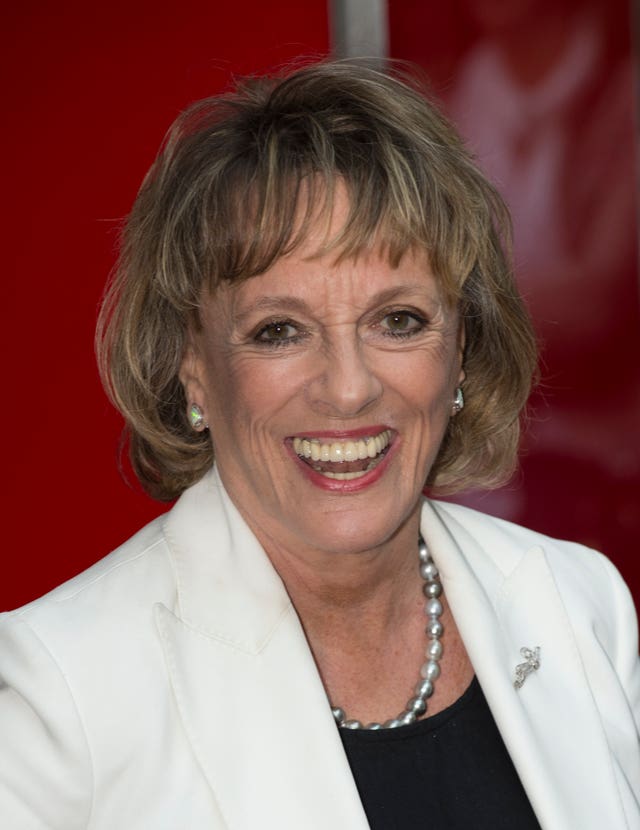 "One of the reasons he succeeded so well in the States is that he was quintessentially British. He was firm but fair funny, but a gentleman and I hope the nation will adopt his favorite expostulation of "pickle me walnuts".
Dame Esther also recalled Goodman shouting out his signature number seven on repeat when they took a chairlift with the same number while filming in the Isle of Wight.
Looking back on the trip she said: "He was clearly the mature women's crumpet because matronly ladies were hurling themselves in his path, probably constantly but certainly on that trip.
"We were on the beach together wandering around discussing beach holidays, and I was looking fairly dishevelled and he was impeccably dressed, you know, beautiful striped handkerchief and tie and socks all matching perfectly."
Dame Esther explained Dancing With The Stars had to call Goodman days before the show started after initially thinking he was too old for the role. They could not find a judge with his expertise and charm.
She added: "They suddenly let out an SOS for Len because they could not find anyone that had his gift of being factual and critical, but in a constructive way, and also charming and funny. So they called him over. And of course, he became the spine of the programme."
Eastenders star and former Strictly contestant Jake Wood paid tribute to Goodman on Twitter and revealed some advice the judge had shared with him before he appeared on the dance show.
He said: "So sorry to hear of the passing of Len Goodman, head judge when I did @bbcstrictly back in 2014.
"He was such a charismatic and funny man and a gentleman through and through. I first met him in the bathroom backstage at Elstree studios 15 minutes before the first live show.
"I was as you would imagine very nervous. As we stood washing our hands at the sinks he simply looked across at me and with a twinkle in his eye said, "Don't f*** it up". "Cheers Len", I smiled back, "that's the plan". We laughed and connected in that moment.
"Len will be missed by all who knew him. Thoughts go out to his family at this time. Another national treasure gone. RIP mate."
British pop group Simply Red tweeted: "Sad to hear of the passing of Len Goodman. Spent a memorable day with him on the golf course, with a splendid dinner afterwards where we shared a bottle of our wine. A no nonsense type of Gentleman, which was right up my street. RIP Len.. SEVEN!!"