First printed edition of Shakespeare's plays to go on display
One of the first printed editions of William Shakespeare's plays will go on rare display in London's Guildhall Library to mark 400 years since it was published.
The City of London Corporation will display the book for just five hours on Monday April 24 along with a 10-minute talk given every hour of the day.
The event marks the 400th anniversary of the first printed edition of Shakespeare's collection of plays, commonly referred to by modern scholars as the First Folio.
It was first published in 1623, about seven years after the playwright's death, and is considered one of the most influential books ever written in the English language.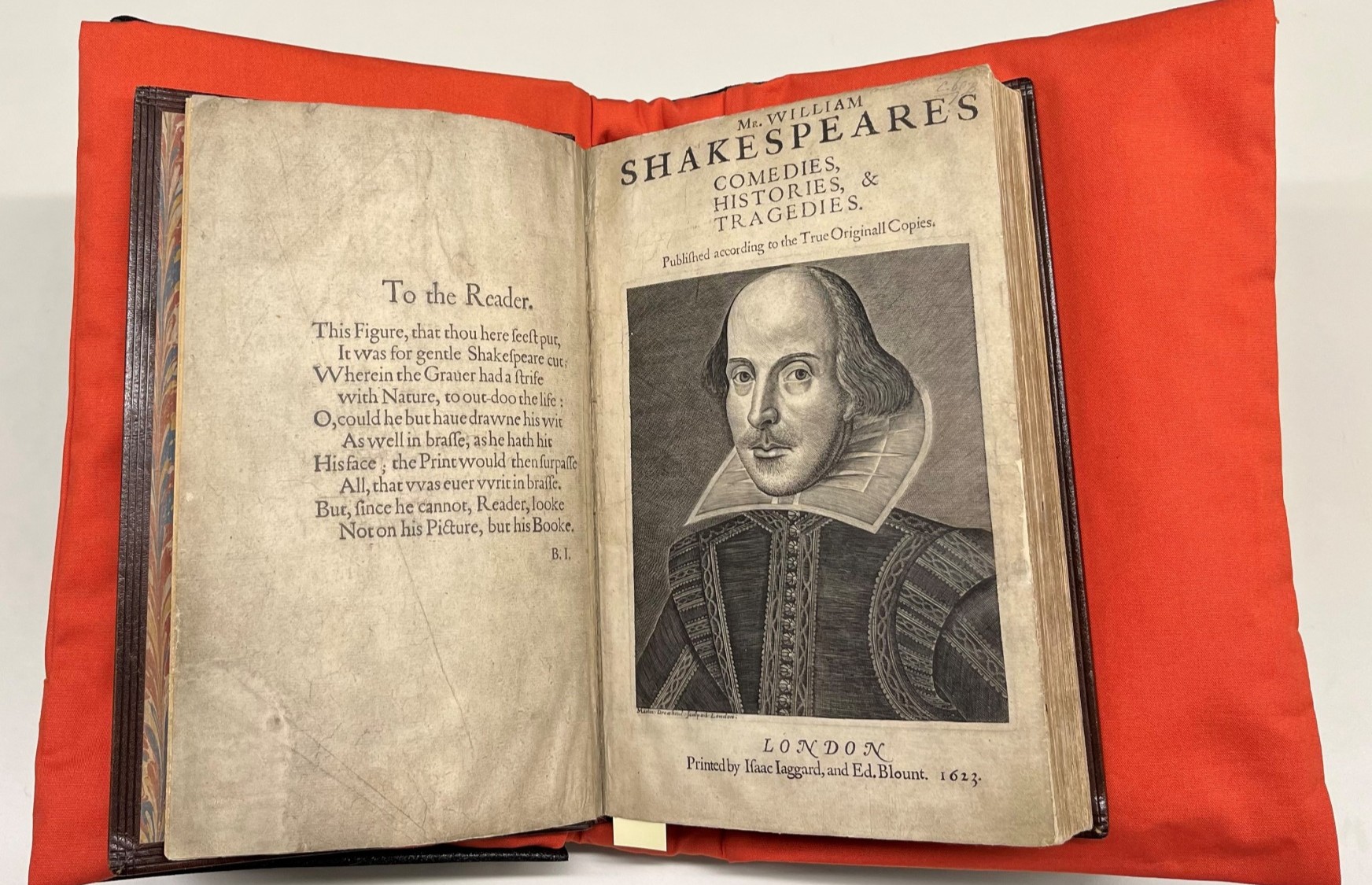 If Shakespeare's friends and fellow actors John Heminge and Henry Condell had not compiled the collection, literary experts believe that around half of his plays, including some of his most popular works such as Macbeth, Twelfth Night and As You Like It, would have been lost.
Guildhall Library is about half-a-mile from the location of Jaggard's Print House, where the First Folio was printed, and opposite St Mary Aldermanbury Garden, where Heminge and Condell are buried and commemorated with a memorial to the book, featuring a bust of Shakespeare.
Dr Peter Ross, principal librarian at the library, which is owned by The City of London Corporation, said: "The First Folio was produced in 1623, just seven years after Shakespeare's death.
"We have 36 of his plays. The most significant thing is that 18 of those were not printed before.
"Half of his work would have probably been lost had it not been produced."
He added that the copy owned by the City of London Corporation was among the 'most pristine' of the 230 which still exist – and one of around 90 which are still complete.
"The significant thing about this copy is that, where I'm sitting, I am about 50ft from the site of the genesis of the First Folio, the churchyard where the two men who created it are buried," Dr Ross continued.
"We have the copy that is the closest in the world to its origin."
Wendy Hyde, chair of the City of London Corporation's Culture, Heritage, and Libraries Committee, added: "The First Folio is a truly remarkable book and for five precious hours everyone will be given the rare opportunity to see it up close at Guildhall Library as part of our First Folio 400 celebrations.
"I share my library colleagues' pride in our ownership of the book, which has been conserved by the City Corporation as a valuable heritage asset for the benefit of future generations."
Two small and original copies of Henry IV Part One and Othello will also be on display, next to a replica copy of the First Folio that visitors will be able to look through.