Refugee to run free Ukrainian walking tours of Liverpool during Eurovision
A Ukrainian reporter who came to the UK as a refugee last year is planning to run free walking tours of Liverpool in her country's language during the Eurovision Song Contest finals in the city next month.
Maria Romanenko, 30, left the Kyiv region for Manchester last year at the start of the Russian invasion. Her partner, Jez, who was born in Manchester, was with her at the time.
The couple made a perilous journey to the Polish border, where they had to wait four days before receiving confirmation that Maria would be able to come to the UK with Jez, arriving in the UK on March 2 2022.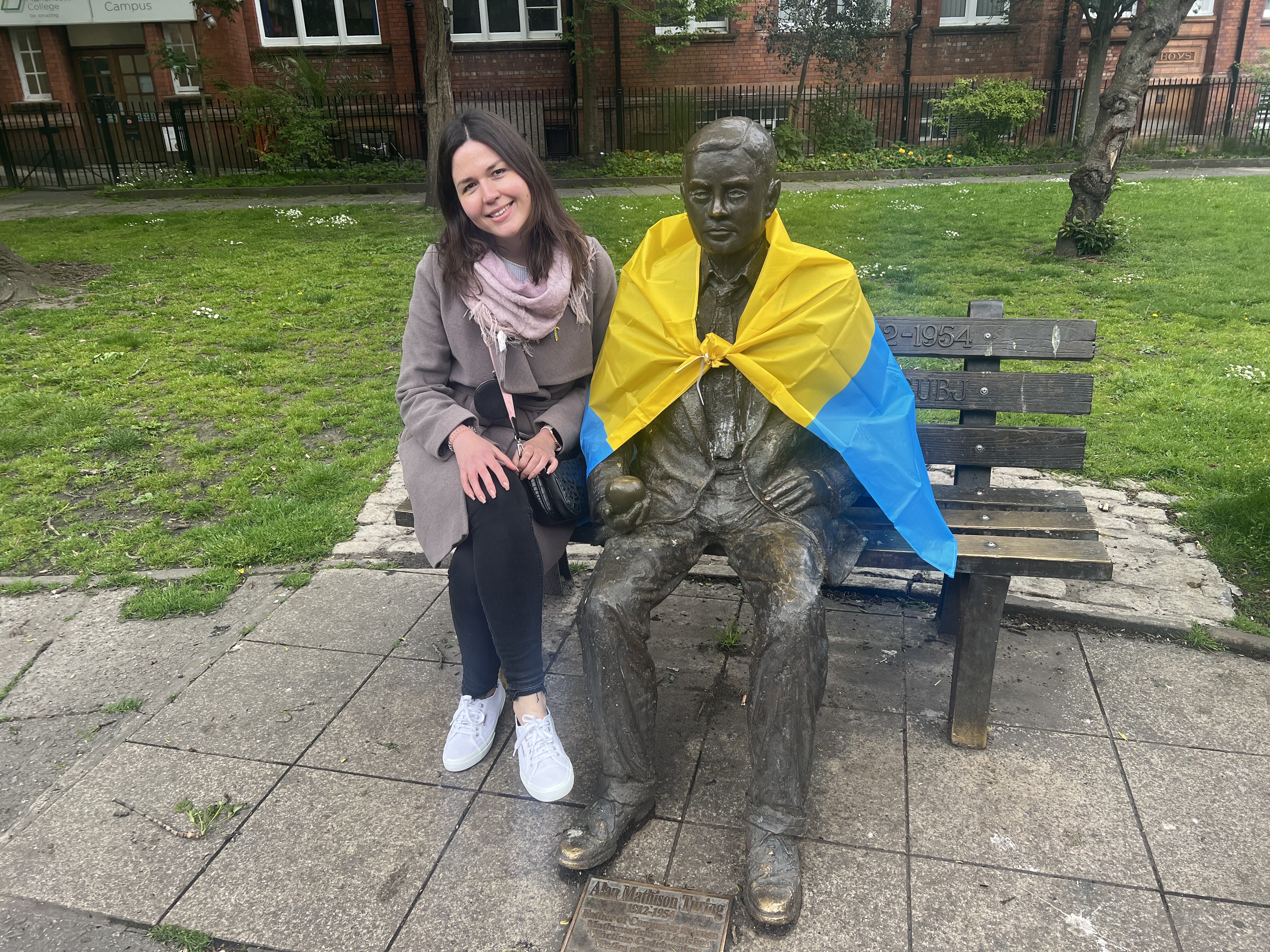 Ms Romanenko studied for her A-levels in Oxfordshire and her degree in Leeds before returning to Ukraine, where she worked as a journalist for six years.
She decided to use her fluency in English to help other Ukrainians settle into life in Britain, and began offering free walking tours of Manchester in May last year.
"I have my partner here as well as my best friend from university, so I have most things that a person would need to feel at home," she said.
"But there are lots of Ukrainians who came here with none of these things and on top of that, they don't speak very much English.
"So one of the first things I came up with to help was to do walking tours – I also interpret for Ukrainians to help them access housing and healthcare, as well as telling the story of how I made it to the UK to raise awareness of what is happening."
Her tours of Manchester have been a huge success, with each one being attended by more than a hundred people. Now she plans to offer tours of Liverpool in Ukrainian during Eurovision week with the support of a local English and Spanish walking tours company.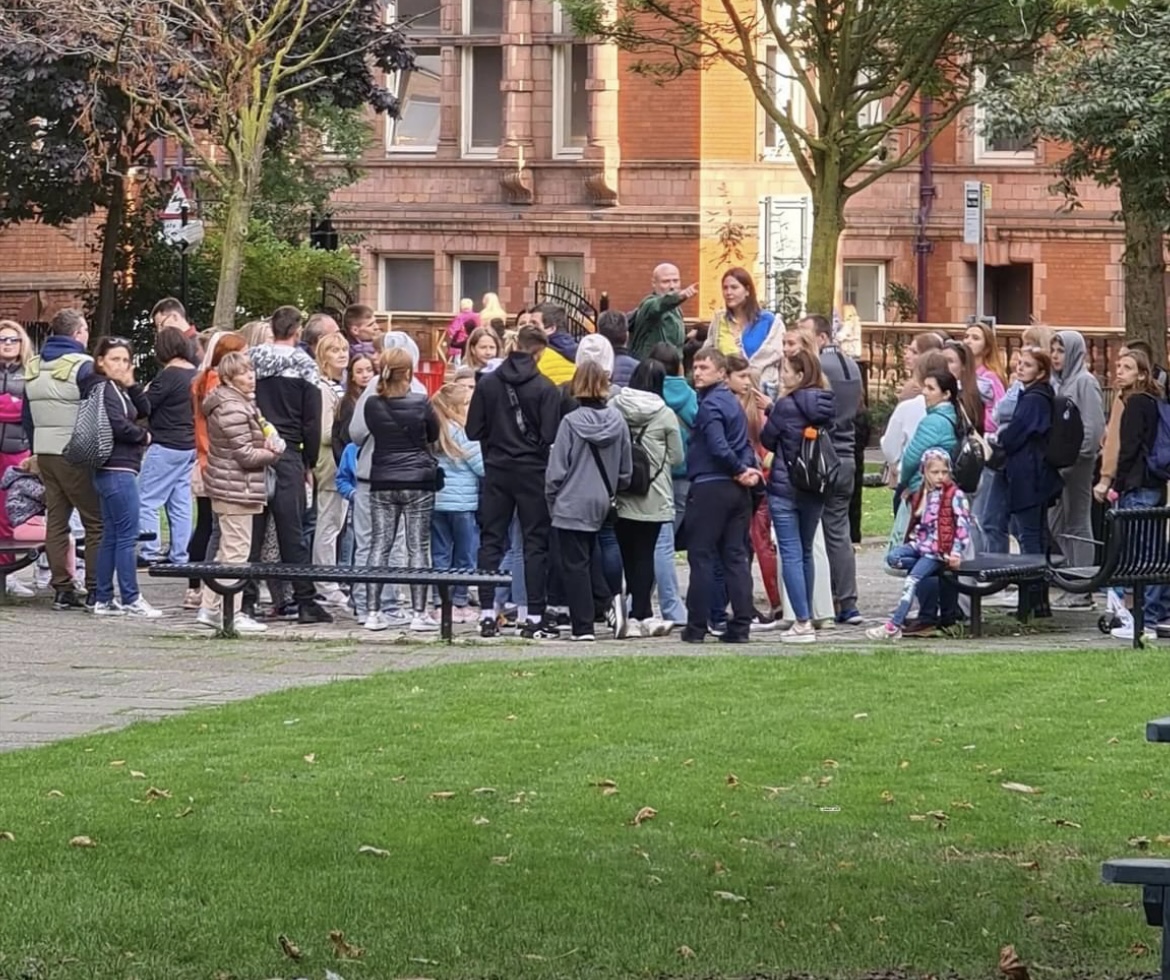 "Thanks to the Government's reduced price ticket scheme, there are 3,000 Ukrainians guaranteed to be coming to Liverpool who are refugees, so I thought they will be looking for something to do," Ms Romanenko said.
"Ukrainians will also be coming from overseas and will be wanting to learn more about the city as well as attend the shows. They're open to people who live in Liverpool already but mostly we are hoping to attract people who are visiting the city."
Ms Romanenko will be covering some of the Eurovision song contest as a reporter, which she also did in 2017 when the final was hosted in Kyiv, while she has applied for a ticket to the final show.
"I'm a Eurovision fan but so is everyone in Ukraine," she said.
"It's a massive deal, it's like the Super Bowl but for music. Soldiers will be watching it like they did last year, people will find a way to tune in even if there is a power cut.
"Eurovision will allow the country to unite and cheer for Ukraine. It's important to keep cultural events going because it brings some normality to people's lives. It allows people to de-stress just a little bit."
Ms Romanenko's tours will run on May 7, 10 and 12 with the help of KR Spanish and English Tours Liverpool.
They will cover some of Liverpool's biggest landmarks like The Three Graces and Ms Romanenko will also teach tourists about the Beatles' origins and the city's Second World War history.