Truss: Weakness for Macron to seek China's help in ending Ukraine conflict
Liz Truss said it was a mistake and a sign of "weakness" to ask for China's help in ending the war in Ukraine as she hit out at French president Emmanuel Macron during a speech focusing on the need to defend western capitalism and freedoms.
The Conservative former prime minister was speaking in the US and delivering the Margaret Thatcher Lecture for the right-wing think tank Heritage Foundation.
Earlier this month, Mr Macron, and European Commission president Ursula von der Leyen, met with the Chinese leader Xi Jinping.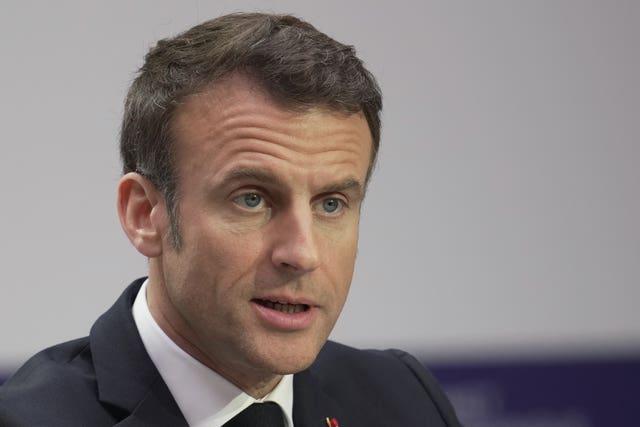 Mr Macron said in Beijing: "I know I can count on you (President Xi, under the two principles I just mentioned, to bring Russia to its senses and bring everyone back to the negotiating table."
Ms Truss, speaking in Washington on Wednesday, pointed to Russian president Vladimir Putin and the invasion of Ukraine, and China's President Xi and "the build-up of armaments in China" and the "menacing" of Taiwan.
"And all this time, what we've seen, is we've seen accommodation and appeasement by the West of these authoritarian regimes," she said.
She said later in her speech: "Putin and Xi have made it very clear that they are allies against western capitalism. That's why I think it was a mistake for western leaders to visit President Xi and ask for him to intervene in seeking a resolution to the conflict in Ukraine.
"I believe that was a sign of weakness. It's also why it's wrong for President Macron to suggest that Taiwan is simply something not of direct interest to Europe. I don't agree with that at all.
"It is of direct interest to Europe. And I think we should be doing all we can to make sure Taiwan has the support it needs to defend itself."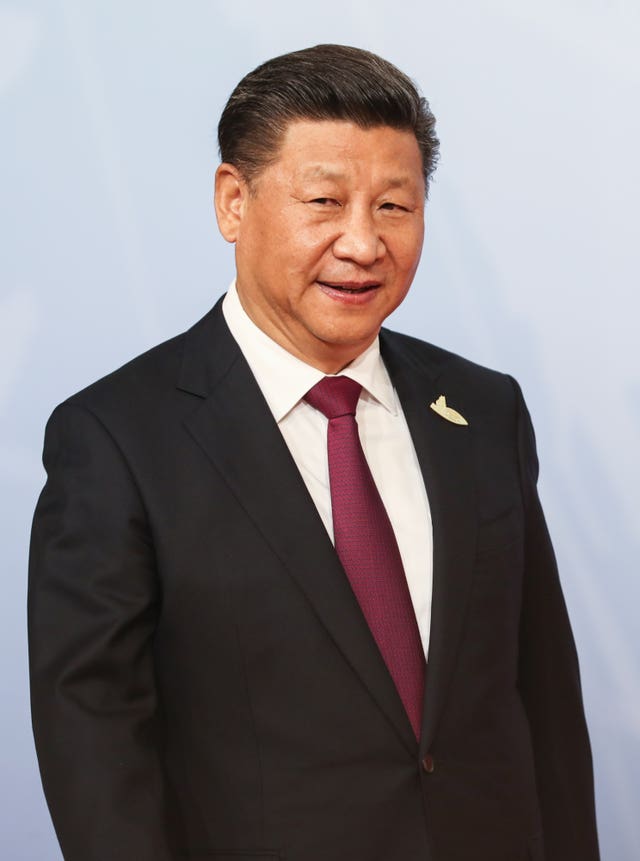 She also said she would like to see Japan and Canada "join Aukus", adding "I would like that to become a real Pacific-wide alliance".
She urged the Government and any future government to "never allow China to join the CPTPP (Comprehensive and Progressive Agreement for Trans-Pacific Partnership). She added: "I hope that the US will reconsider pulling out of the TPP (Trans-Pacific Partnership)."
In a Q&A after her speech, Ms Truss said: "The idea that we can treat China as just another global player is wrong.
"It is a totalitarian regime and we need to adapt our policies accordingly and we need to be much more sceptical about what is said by China and what their promises are. And we need to make sure that we are working together as an alliance.
"So I don't agree at all with the visit by Ursula von der Leyen and Macron. I think it was a mistake. I think it showed a divide in the West which doesn't exist.
"And I also believe that we should be much much tougher on supporting Taiwan at this juncture."
Ms Truss used her speech to criticise the size of the state in the US and UK, and warned they are becoming "social democracies by the backdoor", describing a "culture where too many people and too many businesses expect a bailout".
She told the audience: "The sad truth is what I think we've seen over the past few years is a new kind of economic model taking hold in our countries, one that's focused on redistributionism, on stagnation, and on the imbuing of woke culture into businesses. I call these people the anti-growth movement."
"There are also the people who live in the (Washington) beltway, or they live in London, they live within the M25, and they've been enjoying quite a nice life," she said elsewhere in her speech, adding "they don't want to see the status quo changed. All of those people are part of the resistance to the change we need to see".
She also criticised the Organisation for Economic Co-operation and Development (OECD) minimum tax agreement as "nothing short of a global cartel of complacency".
She said she did not understand "quite how hard" it would be to change the culture of government to something more in line with what she is now advocating, acknowledging "last autumn I had a major setback", but adding "I care too much to give up on this agenda".
She said her plans faced "co-ordinated resistance" from her own party, the "British corporate establishment", the International Monetary Fund and US president Joe Biden.