Parliamentarians write to ask US to drop extradition proceedings against Assange
A letter to the US attorney general has been signed by 35 parliamentarians calling for extradition proceedings to be dropped against Julian Assange on the fourth anniversary of his detention at Belmarsh prison.
Richard Burgon, Labour MP for Leeds East, organised the letter, which has been given the support of MPs and members of the House of Lords from six parties.
They call on Merrick Garland to drop the proceedings, which date back to former US president Donald Trump's administration and, it is claimed, relate to Assange's "role as a journalist and publisher in publishing evidence of war crimes, corruption and human rights abuses".
Assange is being held on remand as he challenges the High Court's ruling that he should be extradited to the US to face trial after leaking military documents.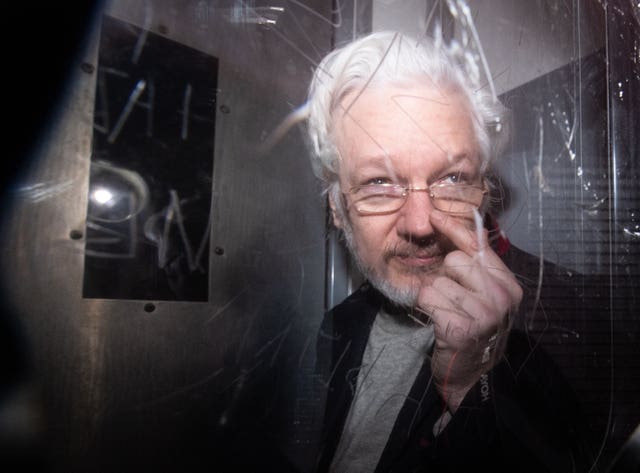 Mr Burgon said: "British parliamentarians are increasingly alarmed by the potential extradition of Julian Assange to the United States.
"Any extradition would, in effect, be putting press freedom on trial. It would set a dangerous precedent for journalists and publishers around the world.
"Four years on since Julian Assange was first detained in Belmarsh high-security prison, now is the right moment to draw a line under this outrageous prosecution initiated by the Trump administration, drop the charges against Julian Assange and allow him to return home to Australia."
Signatories include Conservative MP David Davis, Caroline Lucas of the Green Party, Jeremy Corbyn, Angus MacNeil of the Scottish National Party and Liz Saville-Roberts of Plaid Cymru.
The letter says: "If Mr Assange were to be extradited to the United States, he faces a prison sentence of up to 175 years for his publishing work which was carried out in the United Kingdom and in partnership with globally leading news outlets.
"This would clearly have a chilling impact on journalism and would set a dangerous precedent for other journalists and media organisations. It would also undermine the US's reputation on freedom of expression and the rule of law."