Halving social care workforce funding a 'betrayal', say charities and unions
Halving social care workforce funding in England has been branded a betrayal by charities, unions and other political parties which also accused the Government of broken promises.
Despite a previous pledge to invest at least £500 million to "transform the way we support the social care workforce", the Department of Health and Social Care has confirmed this figure will now be £250 million.
Various amounts of money were set out in the December 2021 People at the Heart of Care White Paper on adult social care reform, including £25 million to support unpaid carers and £300 million to integrate housing into local health and care strategies.
But an announcement on Tuesday, which the Government said was setting out plans to further digitise the social care sector and bolster the workforce, did not mention either of these pledges.
Asked about these, the Government has also now confirmed ministers had "taken the difficult decision not to proceed with the £300 million investment in housing" – a move described by the Centre for Ageing Better as "hugely disappointing".
The department said the support for unpaid carers will be set out "in due course".
The Government has insisted no funding for the adult social care sector has been removed or re-allocated to the NHS, and that up to £600 million mentioned in the white paper has "not yet been allocated" but will be targeted on measures "that will have the most impact" over the next two years.
It said the social care workforce "is at the heart" of its plans but various organisations cast doubt, accusing the Government of betraying the sector.
The Independent Care Group, which represents providers in York and North Yorkshire, said they were no longer convinced by Government pledges.
Chair Mike Padgham described the announcement as "yet another cruel and unfair cut to the funding we need to provide help and support to older and vulnerable people".
He added: "We need every penny of funding and cannot afford to have £250 million removed at a stroke like this.
"The Government insists that all promised funding will stay within the sector but we cannot believe a word they tell us anymore."
Health think tanks, the King's Fund and Nuffield Trust, condemned the announcement, with the latter describing it as "effectively yet another ill-judged raid on a social care system already on the brink".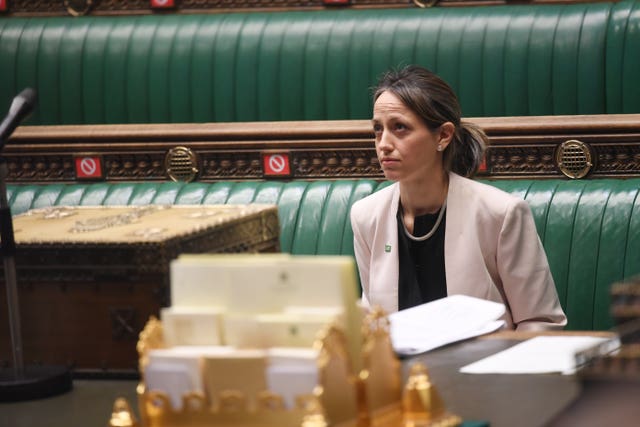 Nuffield Trust deputy director of policy, Natasha Curry, said it would be "seen as a betrayal" by those working in the sector and those needing care, while the announcement on the social care workforce funding was a "particularly low blow amid a cost of living and recruitment and retention crisis affecting social care".
She accused the Government of a "smoke and mirrors attempt to sow confusion bundling these cuts alongside pre-announced funding on the fair cost of care and better care fund".
King's Fund director of policy, Sally Warren, branded it "short-sighted for Government to row back on what was already minimal funding and limited efforts to reform and improve social care in areas such as housing, technology and supporting the workforce".
Unions also criticised the announcement, with the GMB calling for "proper investment" to keep workers in the sector "not more broken promises", while Unison said that by "slashing those already inadequate plans (from 2021), ministers have proved they have nothing but disregard for the sector".
TUC general secretary Paul Nowak said: "The Government promised to throw a protective ring around social care. But instead, it is presiding over a perfect storm."
Dr Carole Easton, from the Centre for Ageing Better, said: "It is hugely disappointing to see that the £300 million funding to integrate housing into local health and care strategies promised as part of the Government's social care White Paper has now been cut.
"The commitments made in the White Paper were a real step forward, so to now remove more resources from this sector, which is operating under almost unprecedented strain, is extremely short-sighted and harmful."
Labour leader Sir Keir Starmer told broadcasters on Tuesday the latest announcement was "a betrayal from the Government of older people and those with needs in social care", saying the Tories had "promised a lot and now they're delivering almost nothing".
Liberal Democrat leader Ed Davey said elderly and disabled people "will be the victims of the Conservatives' decision to slash funding for recruiting care workers at a time of chronic staff shortages".
Jackie O'Sullivan, of learning disability charity Mencap, described the plan as "an insult to a sector that was once treated as a priority for Government".
Social care minister Helen Whately, who told the annual Care England conference last month that she was part of a Government that "backs social care", said the package announced on Tuesday "focuses on recognising care with the status it deserves".
She said: "Care depends completely on the people who do the caring – that's over a million care staff working in care homes and agencies, and countless relatives, friends and volunteers, acting out of the kindness of their hearts.
"That's why this package of reforms focuses on recognising care with the status it deserves, while also focusing on the better use of technology, the power of data and digital care records, and extra funding for councils – aiming to make a care system we can be proud of."
The Government said its "refreshed plan to bolster the adult social care workforce" would speed up discharge from hospital and accelerate the use of technology in the sector over the next two years.
The department said it will launch an Older People's Housing Taskforce in partnership with the Department for Levelling Up, Housing and Communities "to decide how best to provide a greater range of suitable housing depending on the support people need".
Professor Julienne Meyer has been appointed to chair the new taskforce, which will work across housing, heath, and care sectors to "drive an increase in the volume and range of housing options and make recommendations to the Government".
It said £1.6 billion will be allocated over the next two years to improve hospital discharge.