Ex-Royal Marines head died by suicide after experiencing 'substantial stress'
The former head of the Royal Marines died by suicide after experiencing "substantial stress", an inquest has concluded.
Major General Matthew Holmes, 54, was found in a bedroom at his home in Winchester, Hampshire, on October 2 2021, the inquest heard.
The hearing was told that in the months before his death Maj Gen Holmes had lost his position as leader of the Royal Marines in a management restructuring, faced the collapse of his marriage, and had been left "angry" at the UK's withdrawal from Afghanistan.
During the inquest, his widow Lea gave evidence.
She said that Fleet Commander Vice Admiral Jerry Kydd had told Maj Gen Holmes to agree to the restructuring, in which he would lose his role, or resign.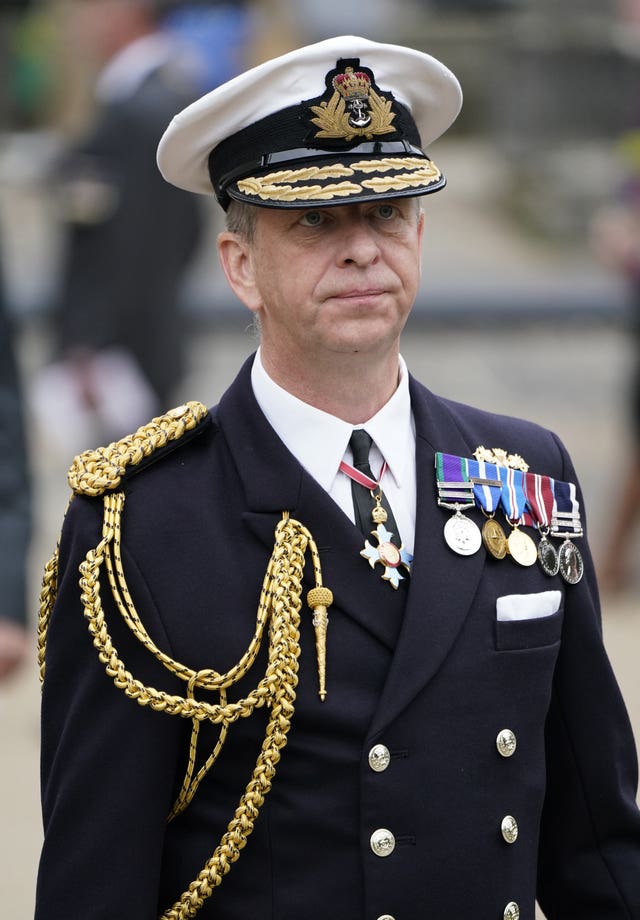 "He was told he had to sign or agree to resign," she said, adding that her husband found the experience "hugely humiliating".
She told the inquest they had taken a family holiday in August 2021, which coincided with the British and American withdrawal from Afghanistan.
"This holiday was worse than any other family holiday, and there was the Afghanistan withdrawal, he was very preoccupied with that.
"He was getting messages from really distressed people and trying to do something about that.
"We decided to leave the holiday slightly early. On the last morning Matt said to me, 'that's it we're done'."
Once they came back home, she said Maj Gen Holmes became reluctant to discuss their separation.
Then in September 14 2021, weeks before he died, she found him sitting on their bed with a shotgun beside him.
"I said, 'what do you think you are doing?'," she told the hearing.
"I was concerned that he was in this way and I was also concerned that our daughter was in the next room.
"He said something along the lines of, 'my life is not worth living without my family'."
The inquest was told that Hampshire Constabulary officers visited the home on September 22 to remove the shotgun.
Maj Gen Holmes' sister, Sarah Adkins, said this prompted a conversation among the family about his mental health.
"He said he did not think it was necessary that the gun was removed as he wasn't a threat to anyone else," she said.
She said she asked him if he felt like killing himself, and he told her: "Why shouldn't I?"
She said she mentioned his children to him.
"He deeply loved his children," she said.
"He said the main thing that was on the front burner of his mind was the way in which his career had been brought to conclusion."
She added that her brother was "awash with stress" in the final months of his life.
Jonathan Ball, chief executive of the Royal Marines Association, spoke to him in the weeks before his death.
He told the inquest that Maj Gen Holmes feared for the lives of "close personal friends" in the Afghan army who had been left behind.
"He made some very close personal friends with senior Afghan officers," he said. "He knew that they were unlikely to be able to get out.
"He feared for their lives and the lives of their families. He felt that somehow he had personally failed them by failing to help get them out."
Coroner Jason Pegg concluded that Maj Gen Holmes died of suicide.
He added: "Matthew Holmes was suffering from substantial stress which contributed to his death."
Maj Gen Holmes, who served in Northern Ireland, Kosovo, Iraq and Afghanistan, was Commandant General Royal Marines from 2019 until April 2021.
He commanded 42 Commando Royal Marines from 2006 to 2008 and was appointed as a Companion of the Distinguished Service Order for his leadership on operations in Afghanistan in 2007.
He was made a CBE in 2019 and was a pallbearer at the Duke of Edinburgh's funeral in April 2021 during the procession to the steps of St George's Chapel at Windsor Castle.