Camilla sketches Gruffalo under watchful eye of illustrator Axel Scheffler
The Queen Consort has sketched the classic children's character the Gruffalo – under the watchful eye of its illustrator Axel Scheffler.
The art class came during a visit to a Hamburg elementary school where Camilla, 75, was quizzed by children and revealed she watched one of her horses give birth in the UK via the internet.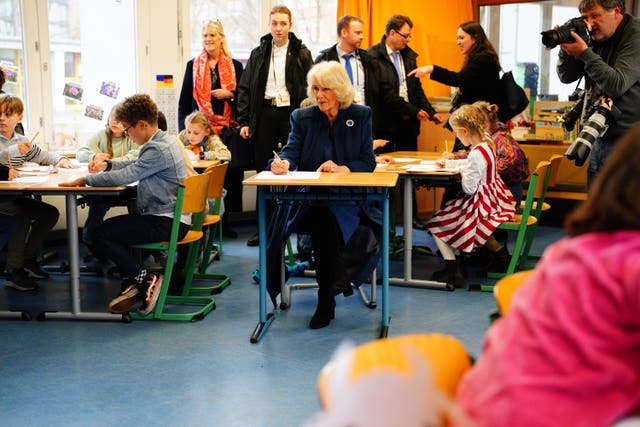 Asked by the youngsters if she spoke German, she replied jokingly with "nein", and she admitted her favourite animals were dogs and horses.
Camilla, who is patron of a number of literacy organisations, Hamburg-born Scheffler and Elke Budenbender, wife of the German president, read from The Gruffalo in English and German with grade three children aged eight and nine.
Later sat at her own desk, Scheffler gave the royal some advice and when she was finished, Camilla held up her drawing and said: "This is my Gruffalo."
She signed the pencil Camilla R and left it with the class.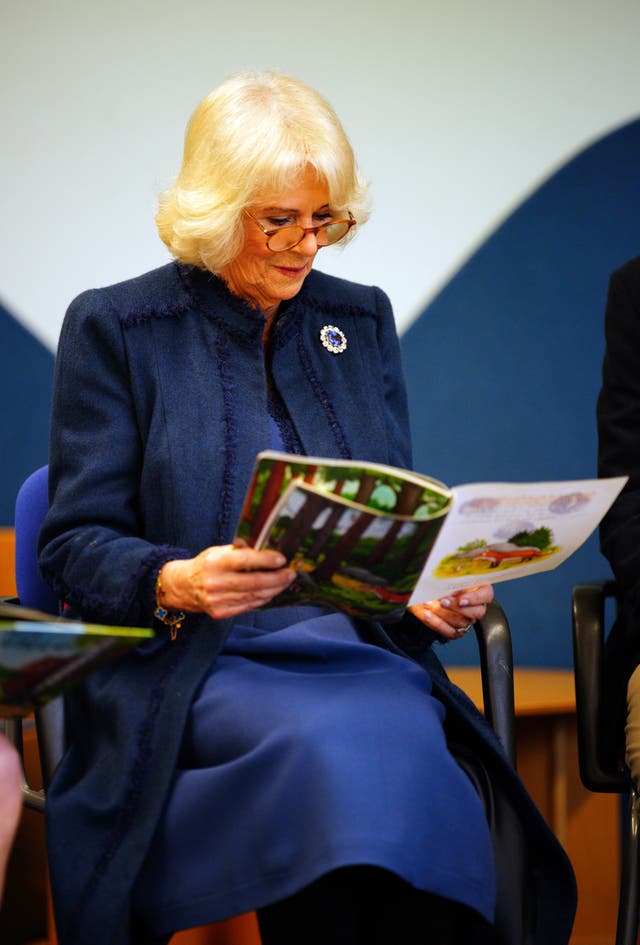 When quizzed by the children, she said: "I love dogs. Dogs are my favourite animal."
Camilla added: "I have two pet dogs, they are Jack Russell terriers Beth and Bluebell and I rescued them. They were left by the side of the road to die.
"I'm patron of Battersea Cats and Dogs Home and kind people come along and rescue them."
Asked about her trip, the Queen Consort said: "I like Germany, it's very nice, this is my fourth visit here, I like it very much."
She also revealed her favourite hobbies are gardening, reading and swimming in the sea.
Talking about her hobbies, Camilla said: "I used to have horses I rode but sadly I don't ride any longer.
"I think I'm too old but I have race horses.
"Last night I watched on my screen one of the foals being born, which was very exciting."
In the school's dining room children aged six and seven sang a song to her in English and in German to bid farewell.
After the visit, Scheffler said: "It is extremely important for children to read and draw, as one in five children in the UK do not have a single book.
"Some children cannot even read or write and it is a big problem.
"The Queen Consort is very much involved in changing that."