Winston Churchill's oil painting of Hever gardens returns home to castle
Former prime minister Sir Winston Churchill's painting of the Italian gardens at Hever Castle in Kent has been returned as part of re-curation of the castle.
The oil painting, titled View Through An Arch At Hever and dating back to the 1930s, was purchased by Hever Castle in a private sale from Christie's auction house.
It will be unveiled at a celebratory event on Wednesday by Lord and Lady Astor and displayed in the Inner Hall, where visitors can also learn about The Times staff and the Second World War effort in the Moat Room.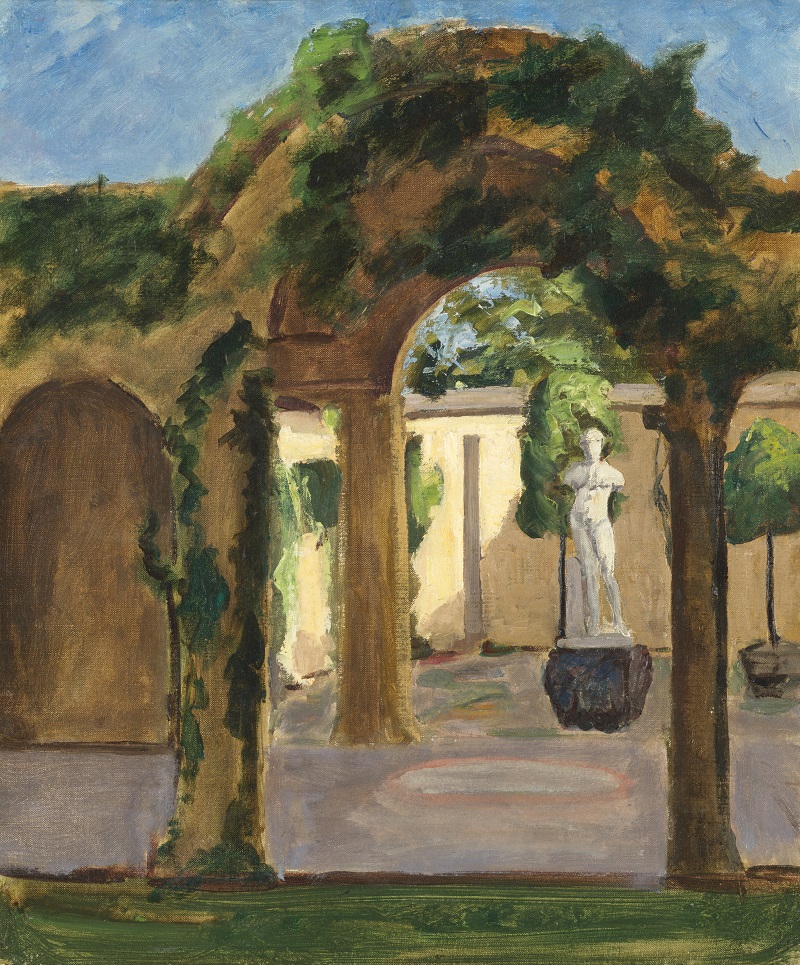 The unveiling of the painting marks changes to the layout of the historic attraction to better tell the history of its ownership, now telling the story of the families who lived there, starting with the Astors.
Sir Winston regularly visited Hever Castle and painted the historic building due to his friendship with fellow artist John Jacob Astor V (known as JJ) and Lady Violet Astor who owned it.
Other paintings of the gardens at Hever Castle can be found in the house and studio at the family home of Sir Winston.
The castle's re-curation also includes a new permanent exhibition on the ground floor about former owner William Waldorf Astor's vision for the home and a visual display about the history of the Great Hall – including a scent machine so visitors can imagine a peach melba pudding being served for a dinner party.
The two upper floors of the castle will be re-curated over the next two years to reflect new research into the castle's history with a focus on former owners the Boleyns and Anne of Cleves.