Up to 15 birds with oil on feathers spotted since Poole Harbour oil leak
Up to 15 birds have been spotted with oil smudges on their feathers following the oil leak in Poole Harbour, Dorset.
Fears have been raised for the impact on wildlife and habitats following the leak from a pipeline operated by gas company Perenco under Owers Bay on Sunday.
Approximately 200 barrels of reservoir fluid were released after the leak occurred at the Wytch Farm oil field.
Perenco said a "small" amount of reservoir fluid (consisting of 85% water and 15% oil) escaped.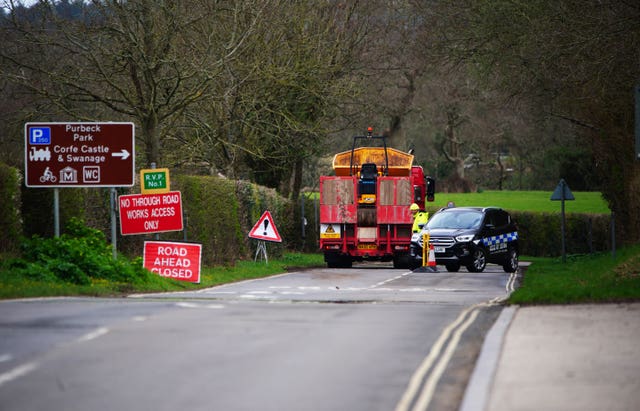 A containment and clean-up operation was launched by Poole Harbour Commissioners (PHC), which regulates activities in the harbour.
The RSPB said that although it has been made aware of birds with oil smudges, their behaviour appears to be "normal" and it was optimistic about the situation.
A spokeswoman said: "We have so far received reports of up to 15 birds in the area with what appears to be brown oil smudges on their feathers, but all seem to be feeding, flying and behaving normally.
"These include black-headed gulls, Mediterranean gulls, shelduck and mute swans.
"However, the only way for them to clean is by preening, and we have yet to see what the impacts of that may be once they digest the substance on their feathers, so we are continuing to monitor the situation closely.
"It's too early to know the scale of impact but we have been in regular contact with the authorities to support the response as best we can, and we remain cautiously optimistic that it may not be as bad as we first feared."
Following an urgent question in the Commons on Monday, environment minister Rebecca Pow said that an investigation had been launched into the cause of the incident and to assess the environmental impact.
Environment groups have expressed anger and concern at the risk posed by oil facilities on the UK coast, particularly close to protected wildlife sites.
A small protest was held on Monday afternoon at Poole Quay, with demonstrators unfurling a banner reading: "End fossil filth."
PHC carried out a survey of the harbour on Monday morning involving 100 people, helicopters and drones.
It said it was working with local authorities to monitor and clean up the spill using the shoreline clean-up and assessment technique.
The authority warned against bathing in the area and said anyone feeling unwell should contact their GP.