Man denies lying to jury to 'bail out' alleged killer of nine-year-old Olivia
A man has denied lying to a jury to "bail out" the alleged murderer of a nine-year-old girl.
Nicky McHale, 32, was accused of lying to provide an alibi for his friend Thomas Cashman, 34, by claiming he saw and spoke to him at around the time he is alleged to have shot dead Olivia Pratt-Korbel in Dovecot, Liverpool.
Mr McHale told Manchester Crown Court he saw Cashman smoking cannabis in the garden of a house over the road from where he lived at the time of the shooting, around 10pm on August 22 last year.
David McLachlan KC, prosecuting, asked the witness: "That would give Mr Cashman an alibi wouldn't it?
"Are you telling the truth? Or are you just here to try to bail him out?"
Mr McHale replied: "No."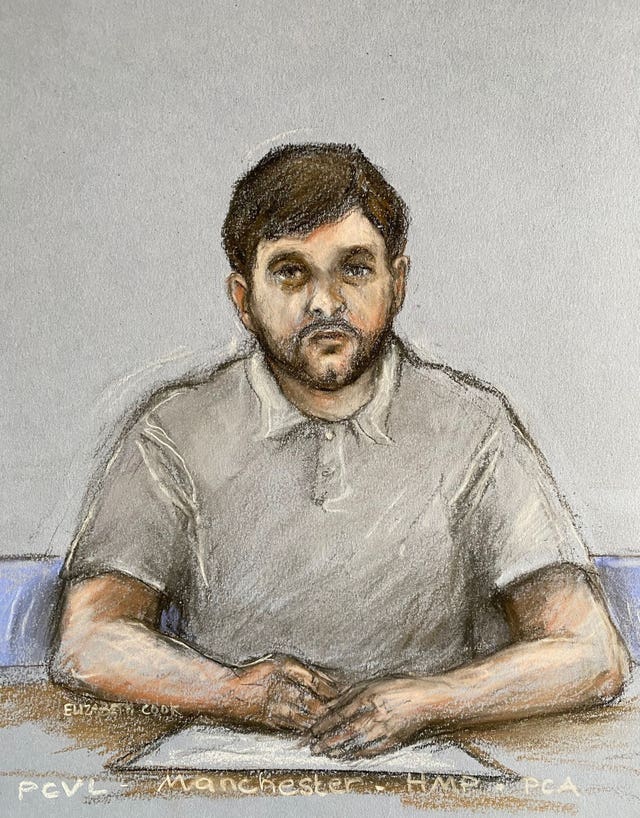 Indicating the defendant in the dock, Mr McLachlan continued, "Mr McHale, you know what this case is all about? And you are willing to stand there and say at 10pm, you're willing to say you saw that man there?"
Mr McHale replied: "That's correct, because I did."
Mr McLachlan replied: "You are a liar."
"No, I'm not," the witness replied.
Mr McLachlan continued: "Has he put you up to it? Have you been paid to be here?"
"I've not, no," the witness replied.
Mr McLachlan said: "Why are you here?"
"Because Thomas Cashman is innocent," Mr McHale replied.
Mr McLachlan asked if Cashman was the "main man" for drug dealing in the area.
Mr McHale said: "He's known in the area as a big-time drug dealer."
The court heard Mr McHale had been arrested last month on suspicion of assisting an offender and questioned about the shooting of Olivia.
To all questions about the shooting, he answered "no comment", the jury heard.
Mr McLachlan added: "You did not see Thomas Cashman at around 10pm, Mr McHale, did you? I'm suggesting to you, let me make it absolutely crystal clear, that is a lie?
"It's not a lie," Mr McHale replied.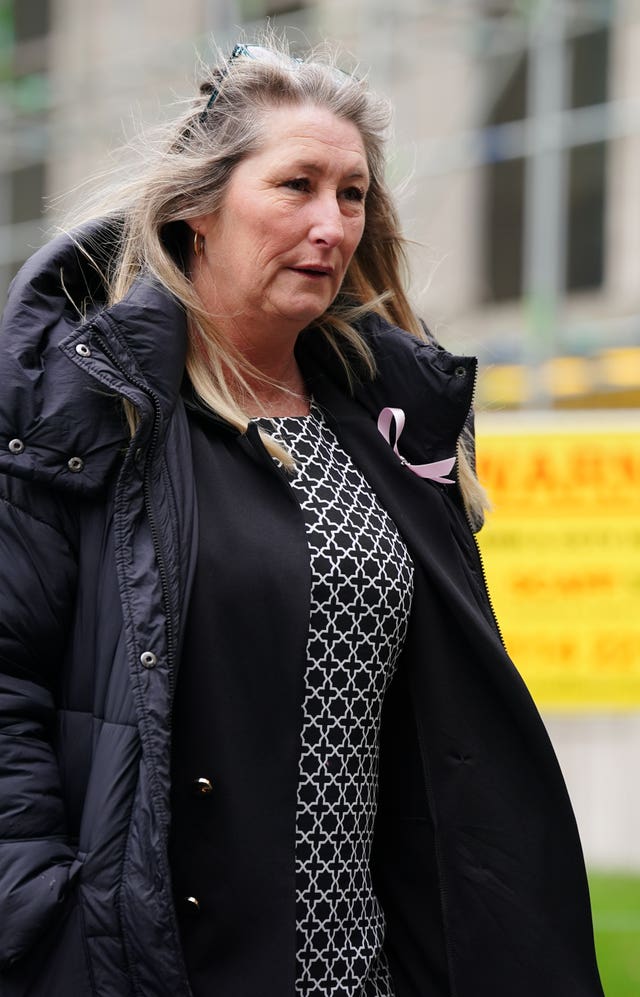 Cashman is alleged to have shot convicted drug dealer Joseph Nee, 36, in the street before his victim fled into Olivia's home as her mother, Cheryl Korbel, tried to block his entry.
Cashman is accused of firing again, with the bullet hitting Ms Korbel in the hand, then hitting and killing her daughter, who was standing behind her.
Earlier, Mr McHale said on the night of the shooting he had been watching football on TV at home on Snowberry Road, Dovecot, and when the match finished went outside to smoke a cigarette.
He told the jury that while standing at his front door he looked across the road and saw Cashman smoking a spliff in the front garden of the house opposite.
He said the two spoke briefly about the football match before he went back inside his home.
Earlier, under questioning from John Cooper KC, defending, Mr McHale said he had never given evidence in court before and his only previous conviction was for possession with intent to supply £4,000 worth of cannabis.
Cashman has admitted being a "high-level" cannabis dealer, making up to £5,000 a week in drugs money, but denies he was the gunman who shot Olivia dead.
The defendant, of Grenadier Drive, Liverpool, denies the murder of Olivia, the attempted murder of Nee, wounding with intent to do grievous bodily harm to Olivia's mother and two counts of possession of a firearm with intent to endanger life.
The trial was adjourned until Monday morning.