Prime Minister urged to raise pay outs for debilitating vaccine side effects
The Prime Minister must ensure people who suffer serious side effects from Covid vaccines are properly compensated, a Conservative former minister said.
Former attorney general Sir Jeremy Wright raised the case of his constituent Jamie Scott, a 44-year-old man who "remains seriously disabled" following a Covid vaccine, at Prime Minister's Questions.
Sir Jeremy called on Rishi Sunak to make payments for vaccine damage more generous, as the current upper limit for jabs that result in serious injury is £120,000.
The Kenilworth and Southam MP told the Commons: "My constituent Jamie Scott spent four weeks in a coma and remains seriously disabled as a result of a Covid vaccination.
"He and his family continue to believe that mass vaccination is the right policy but it must also surely be right to ensure that those, that tiny minority, who are seriously injured as a result are properly compensated.
"In the absence of court cases it is in no-one's interest to litigate – the current limit on compensation is £120,000 even for very serious and lifelong injury, and anyone who is disabled by less than 60% gets nothing at all.
"That cannot be right. Will he look urgently at changing it?"
Rishi Sunak stressed the "importance of vaccines in protecting us all" and added that the vaccine damage payment scheme was "not designed to be a compensation scheme and it does not prevent the injured person in pursuing a legal compensation claim with the vaccine manufacturer".
The Prime Minister also said: "We are taking steps to reform vaccine damage payment schemes by modernising the operations and providing more timely outcomes, but of course I would be happy to talk to him further about it."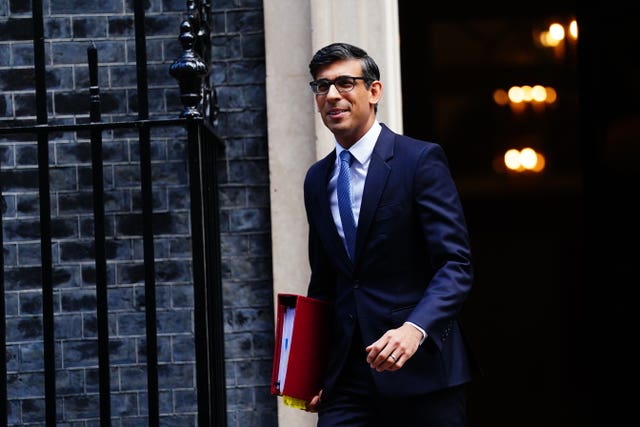 Tory former minister Sir Jeremy previously raised Mr Scott's case in a Westminster Hall debate in September last year.
At the time, he told MPs that Mr Scott had woken one day with a headache and experienced vomiting and impaired speech after receiving the AstraZeneca Covid jab.
He then had to undergo multiple operations and was in a coma for more than four weeks.
Mr Scott was later diagnosed with a blood clot caused by the vaccine, and has been unable to return to his former life.
Elsewhere during PMQs, Mr Sunak faced calls for a short, focused Covid inquiry to learn lessons before an "inevitable" next epidemic.
Labour MP Graham Stringer (Blackley and Broughton) told the Commons: "We now know from the Telegraph's lockdown files that during Covid, at the very heart of Government, science wasn't being followed and rational discourse had been abandoned.
"This had dire consequences for children's education, mortality rates among the elderly, the economy and access to the health service.
"Lessons must be learned, but we can't wait 10 years for the independent inquiry to tell us what we should do next time when the inevitable epidemic arrives.
"Will the Prime Minister agree to a short-term focused inquiry that can give us recommendations so that we do better next time?"
Mr Sunak replied: "As with any public inquiry, the process and timing of the inquiry stages are for the independent chair to decide.
"As Baroness Hallett has previously set out, she intends to gather written evidence throughout this year with public hearings also starting this year."