Johnson partygate probe: What did we learn and what comes next?
Boris Johnson's political future is in the hands of the Privileges Committee as the panel of MPs decides whether he lied to Parliament over partygate.
During a grilling lasting more than three hours, the former prime minister was faced a host of questions about what he knew about parties held in Downing Street during lockdown and his explanations to MPs.
Here is what we found out from the session and what to expect next.
– Did Boris Johnson admit to misleading MPs?
The former Conservative Party leader said he "did not lie to the House" over his reassurances about Covid guidance being followed in Downing Street during the pandemic.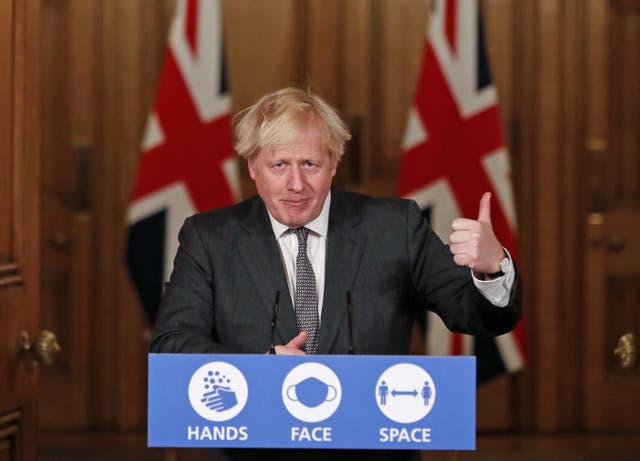 He told the panel it would have been "utterly insane" for him to have misled Parliament.
He did, as he had already done in his submitted written evidence, confirm he gave "wrong" information to the Commons but stressed that he "corrected the record as I promised I would".
– How did he draw a distinction between giving wrong information and misleading the Commons?
It all comes down to how he was given the information.
Mr Johnson argued he was relying on senior advisers, some of them who were at the gatherings, to give him honest details about what was happening at events that were being reported on in the media.
It was after becoming "troubled" that he was being given "conflicting information" about a Christmas party held on December 18 2020 in Downing Street that he told the committee he ordered a civil service investigation into the allegations in late 2021.
Once that probe, which was carried out by former Cabinet Office official Sue Gray, and a subsequent Metropolitan Police investigation had concluded, he told the panel he corrected his remarks made in the Commons.
He put to his inquisitors that, if a prime minister cannot trust the advice of his aides, then government would cease to function effectively.
– Did Boris Johnson not tell the Commons 'all Covid guidance' was followed?
He did. But he puts that down to "misremembering" the Downing Street partygate defence at the time, which was focused on the rules rather than the guidance being followed.
Mr Johnson told MPs on December 1 that "all guidance was followed completely in No 10" and on December 8 that "the guidance was followed and the rules were followed at all times".
The former PM said the public was unlikely to care about the nuance of such distinctions between what was guidance and what was in the rules.
– Mr Johnson was pictured at some of these gatherings. Shouldn't he have known breaches were occurring?
The committee certainly thinks so.
But Mr Johnson insisted that his attendance at some events was "essential" for staff morale and to thank staff, including those leaving No 10, for their work during the pandemic.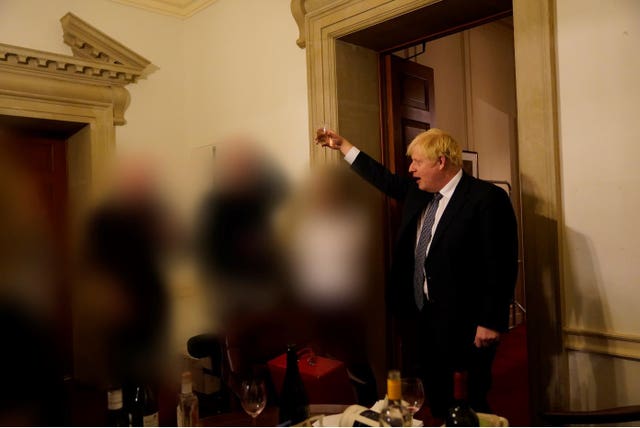 He said there were attempts to socially distance but that the "cramped" conditions of the 18th century townhouse where the prime minister's staff work meant adhering to the guidance "could not be perfectly observed".
While some fines were issued by the police for events held at Downing Street, Mr Johnson frequently referred to the fact the Met had not issued him with a fixed-penalty notice for attending anything other than his own birthday party.
He said this was because the police judged his attendance at leaving dos and other such gatherings as "work-related".
– What was Mr Johnson's view of his questioners?
He refused to repeat claims made by some of his allies that the former Vote Leave campaigner was facing something akin to a kangaroo court.
But Mr Johnson did suggest the process being used to decide whether he was in contempt of Parliament was "manifestly unfair".
– What have others said about Mr Johnson's assurances to MPs?
Before the committee started on Wednesday, the committee released a 110-page "bundle" of agreed evidence.
The documents indicated that Mr Johnson was warned against claiming that all coronavirus guidance had been followed at No 10 but went ahead and issued a denial anyway.
Martin Reynolds, who was Mr Johnson's principal private secretary, questioned whether the suggestion was realistic and claimed he (Mr Johnson) agreed to delete the mention of guidance before going on to make the denial at Prime Minister's Questions on December 8 2021 regardless.
Cabinet Secretary Simon Case told the inquiry he did not give Mr Johnson assurances that the guidance was always followed.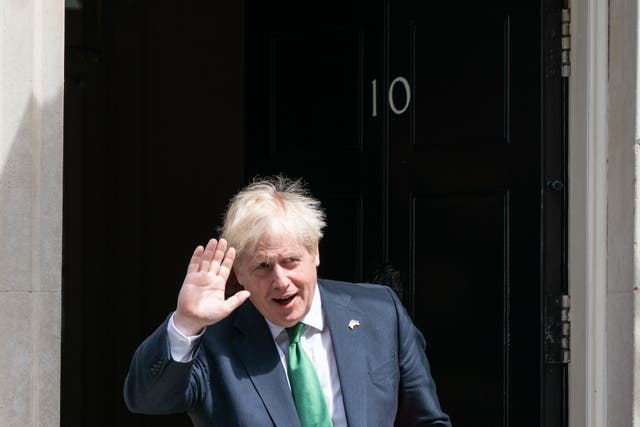 Mr Case also said he did not advise that no parties were held in Downing Street, and was not aware of others telling the then-prime minister that.
Jack Doyle, who was Mr Johnson's communications chief when the partygate story broke, said he "believed no rules were broken".
But asked whether he told Mr Johnson "Covid guidance" was followed at all times, Mr Doyle said: "No."
– What is the Privileges Committee?
It is a Commons committee that has been charged by MPs with undertaking the parliamentary investigation into whether Mr Johnson lied over the partygate row.
The committee, a seven-member cross-party body with a Labour chair but a Tory majority, is examining evidence from at least four occasions when Mr Johnson may have misled MPs with his assurances to the Commons that lockdown rules were followed.
The committee will publish its findings on whether Mr Johnson committed a contempt of Parliament and can make a recommendation on any punishment.
But the ultimate decision will lie with the full House of Commons.
– Who chaired the session?
Labour grandee Harriet Harman is chairwoman of the Privileges Committee. In Parliament since 1982, she is the longest-standing female MP and a former Cabinet minister.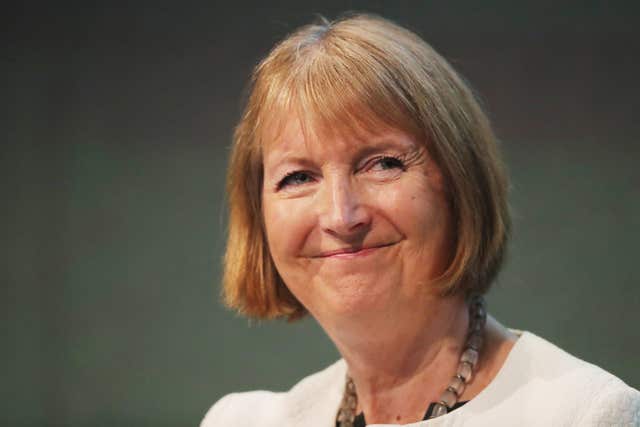 – What about the other members?
Other members who asked questions were Tories Sir Bernard Jenkin, Sir Charles Walker, Andy Carter and Alberto Costa, Labour's Yvonne Fovargue and the SNP's Allan Dorans.
– What is the position of the Government?
Prime Minister Rishi Sunak, who was not planning on watching proceedings, has said he will not seek to influence MPs on the committee.
He is expected to grant a free vote in the Commons on any sanction that may be recommended.
But if Mr Johnson is found in contempt and sanctions are recommended, this is likely to cause a headache for the current Prime Minister.
What could the sanctions be?
If the committee finds a contempt has been committed, it will recommend a punishment which would then have to be approved by the House of Commons as a whole.
Sanctions could range from a simple apology to ordering that Mr Johnson be suspended from Parliament.
Could Mr Johnson be forced out of Parliament?
Any suspension of 10 sitting days or more could trigger a tricky recall by-election in his Uxbridge and South Ruislip seat.
If 10% of eligible registered voters in the constituency sign a recall petition then a by-election will be called.
Mr Johnson would be eligible to stand again but in 2019 he had a majority of 7,210 over Labour and the Opposition would be keen to claim a high-profile scalp.