Fears mount over 'inevitable' UK job losses at Credit Suisse after UBS takeover
Job losses are expected at Credit Suisse's UK office after the historic sale of the Swiss bank to its bigger rival UBS on Sunday, with an impact on the lender's British workers seen as being "inevitable".
UBS said it plans to run down the investment bank division of Credit Suisse as part of its merger plans, but stressed it is "too early to say" exactly how staff across the regions will be affected.
Credit Suisse employs around 5,500 people in the UK, based in London's Canary Wharf, which includes investment bankers, wealth and asset managers, as well as staff across teams such as technology, risk and compliance.
The stricken lender has been scooped up by UBS in a rescue deal in efforts to avoid further turmoil in global financial markets, and will mean the two businesses merge together.
UBS has about 6,200 people in the UK with offices in London, Birmingham, Manchester, Leeds, Newcastle and Edinburgh.
The former chief executive of UBS in the UK, Mark Yallop, said he thinks job losses will be "inevitable" as a result of the merger and chopping down the investment bank.
He told the BBC's Today programme: "The two firms together employ about 120,000 staff, of which about 11,000 sit in London, and I think it's inevitable that a merger of this sort will result in some further job losses.
"I would imagine those would be concentrated in the risky investment banking business at Credit Suisse which is partly the cause of the problems the firms is experiencing.
"And in middle-office, technology and operational roles where bringing two firms together will mean you can run one bigger firm, without doubling up the infrastructure needed to manage it."
But the chairman of UBS, Colm Kelleher, said at a news conference in Berne, Switzerland, that any impact on workers will be carried out in a "rational way".
He said: "We will be running down the investment banking part of Credit Suisse because UBS itself has an investment bank-like model, which is a model our shareholders want.
"As regards job cuts, it's just too early to say. We are clearly cognisant of Swiss societal and economic factors.
"We will be considerate employers but we need to do this in a rational way, thoughtfully, when we've sat down and analysed what we need to do."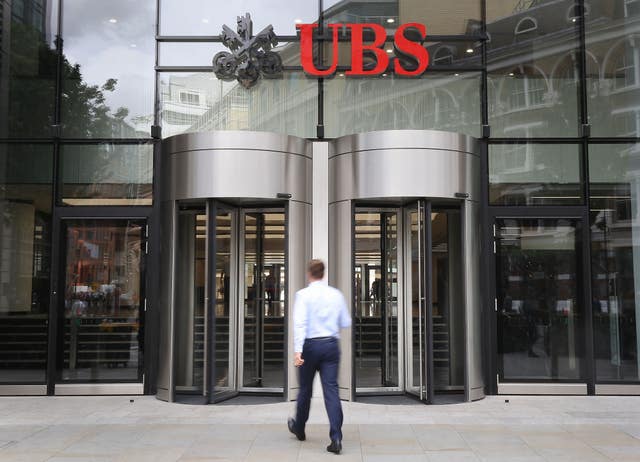 Furthermore, UBS chief executive Ralph Hamers agreed that the takeover was an "emergency rescue" but one that would be beneficial to its shareholders and clients.
He added: "The combination supports our growth ambitions in the Americas and Asia while adding scale to our business in Europe, and we look forward to welcoming our new clients and colleagues across the world in the coming weeks."
Credit Suisse said UBS has "expressed confidence" that the employment of its staff will be continued.
Credit Suisse was already in the midst of a big turnaround plan which included cutting around 9,000 jobs from its global workforce of more than 45,000 over the next three years.
It would mean it was set to lose about 10% of its investment bankers in Europe even before the takeover was agreed.
UBS made no comment on the plan for jobs following the merger. Credit Suisse was not immediately available for comment.
Meanwhile, experts have considered whether the high-profile takeover has implications for the safety and stability of other big banks in the UK.
Gary Greenwood, an equity research analyst for Shore Capital Markets, said: "We have said for a while that we believe the UK banks could not be in a stronger position to withstand the current economic downturn and we stand by this view.
"Following more than a decade of regulatory tightening, their balance sheets are in excellent shape with strong capital, funding and liquidity, and asset bases that are now much lower risk.
"As such, we do not believe the UK banking systems or any of the major UK banks are in imminent danger of collapse."