Decisions in SNP 'taken by too few people', Forbes concedes after Murrell quits
Decisions in the SNP are being taken by too few people, Kate Forbes said after the party was rocked by the resignation of its longstanding chief executive.
Peter Murrell, who is Nicola Sturgeon's husband, quit with immediate effect on Saturday following a row over the party's membership numbers.
His departure came shortly after that of media chief Murray Foote, who said there had been a "serious impediment" to his role.
Mr Murrell said he took responsibility after misleading information was briefed to the media over membership numbers, but said there was no "intent to mislead".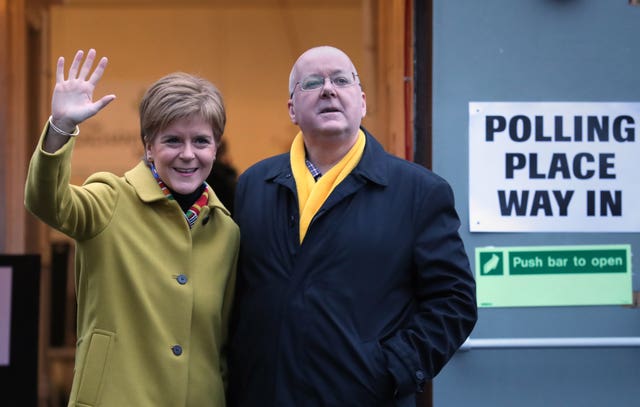 It comes amid the leadership contest to succeed Ms Sturgeon as SNP leader and first minister.
Ms Forbes, who is on maternity leave from her Government role as Finance Secretary, is facing Health Secretary Humza Yousaf and former community safety minister Ash Regan in the contest.
She told the BBC's Laura Kuenssberg: "I think at the heart of this is the fact that the decisions within the SNP have been taken by too few people.
"I think that's well recognised across the political domain.
"SNP members want to know that our institution is democratic, that they can influence it, that they can shape policy."
Ms Forbes also said the SNP needs to improve its ability to listen and deliver.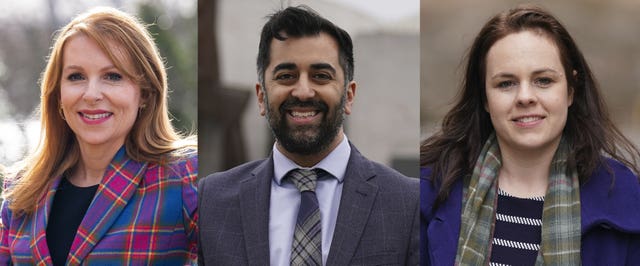 She highlighted the failure to turn the A9 road into a full dual-carriageway, as the party has long-promised.
Referring to the trunk road as Scotland's "backbone", she said: "We said we would dual that, we haven't done it. We need to be able to deliver."
She also said she would rule out further tax rises if she becomes first minister.
Ms Forbes said there has been "quite a stunning level of scrutiny and perhaps backlash from some quarters" around her religious views.
She said other people of faith have held high office in the UK and she vowed to ensure Scotland is a "tolerant and pluralistic nation".
In another interview with Sky's Sophy Ridge On Sunday show, which was recorded before Mr Murrell's resignation, she said she had confidence in the integrity of the election process.
The leadership contest is due to conclude on March 27.