Action plan needed to deal with garda roster dispute – McDonald
The Government needs an action plan to deal with a dispute between Garda Commissioner Drew Harris and representative organisations, the Sinn Fein leader has said.
Mary Lou McDonald said the ongoing disagreement over roster changes was a crisis and that leadership was now required.
Members of the Garda Representative Association (GRA) have threatened to withdraw their labour if the stand-off with the Commissioner over the re-implementation of a pre-Covid roster system is not resolved.
They have begun action which will see them decline to work voluntary overtime on the five Tuesdays in October – which will include Halloween and Budget day.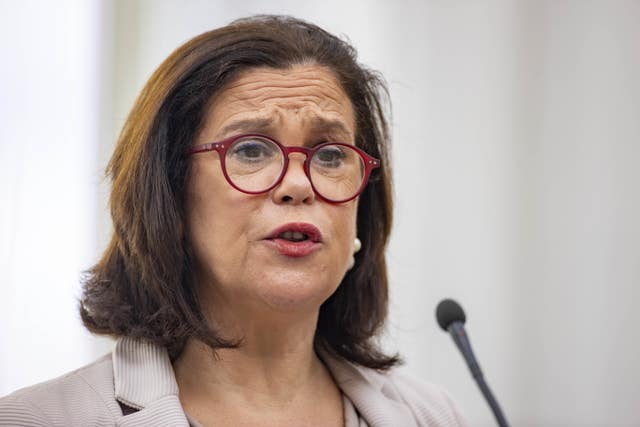 During leaders' questions in the Dail, Mrs McDonald said: "The Garda Representative Association has started its protest against roster changes that are due to kick in from next month.
"This action sees gardai refusing voluntary overtime. It is an escalation in a dispute that has deepened and intensified over the past year.
"It is very concerning that matters have come to this point. I have no doubt that the public are very alarmed at this turn of events.
"Morale within An Garda Siochana is at a really low ebb as they try to keep our communities safe at a time that policing resources have been significantly depleted."
She added: "There needs to be a reset. A mending of relationships and trust, a repairing of communication and a real ambition to engage in good faith negotiation.
"While operational issues are for the Garda Commissioner, it is also the responsibility of the Minister for Justice to provide leadership and a renewed impetus when a crisis point is reached. We are clearly at a crisis point.
"Standing back from the situation will not assist in achieving a successful resolution, we now need leadership.
"That includes an action plan from Government to fix the crisis.
"We need the biggest garda recruitment drive ever, we need to ensure we have the conditions to retain gardai, and that means getting rostering right and it also means getting resourcing right."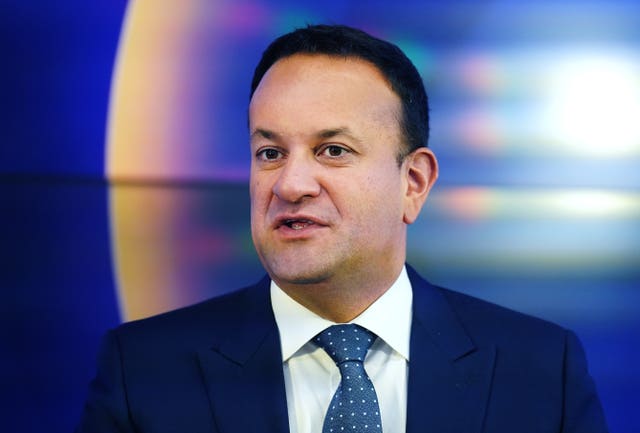 Taoiseach Leo Varadkar said the Irish police force had a budget of more than two billion euros in 2023.
He said: "We anticipate between 700-800 new recruits this year in addition to 400 garda staff.
"We also understand how important the issue of rosters is.
"It is important to the public because citizens need to know the gardai are there when they need them."
He added: "The Garda Commissioner and the four staff associations all agree that a new roster is needed to fit the modern workforce and provide high-visibility policing.
"It is not sustainable that we continue with a roster that was relevant during Covid."