From reusing flowers to espresso martini towers, the biggest wedding trends to know
Tapping into quirky wedding trends can help make your big day even more special.
According to Dublin-based wedding planner and stylist Sandra Scharlach, the industry has evolved since the pandemic.
"The market has changed, it is less [about] big weddings and [there are] now more intimate weddings – there is far more focus on details," she explains.
"Details like personalised styling for unique events, and prioritising things like decor, not generic cookie-cutter weddings as were once popular."
One thing that has stayed the same? Social media as the driving force for trends.
"Social media is having a huge impact on weddings, Pinterest is huge for brides and there are loads of global trends spreading to the UK and Ireland," says Scharlach, who runs her own wedding concept business, Infusion.
These are some up-and-coming trends Scharlach suggests will be huge over the next six months…
Mix-and-match bridesmaid dresses
"There is a big focus on mix-and-match bridesmaid trends with different cuts and patterns, to help everyone feel really comfortable," says Scharlach.
Outfits tend to be in slightly different cuts and hues, while still fitting the overall colour scheme of the wedding: "Giving a really cool effect," Scharlach notes.
Groom trends
Buttonhole flowers are falling out of favour, Scharlach indicates.
"What I am seeing more is moving away from buttonholes to pocket squares slipped into the suit – it looks really cool and will get more use.
"Grooms aren't just wearing black tie and navy anymore too, there are more patterns and different colours."
Colour-coordinated dress codes
Scharlach is seeing a rise in invitations stipulating a colour scheme for guests.
"Often it depends on seasons, so browns and oranges for autumn," she explains. "It makes group photos look quite editorial."
Showstoppers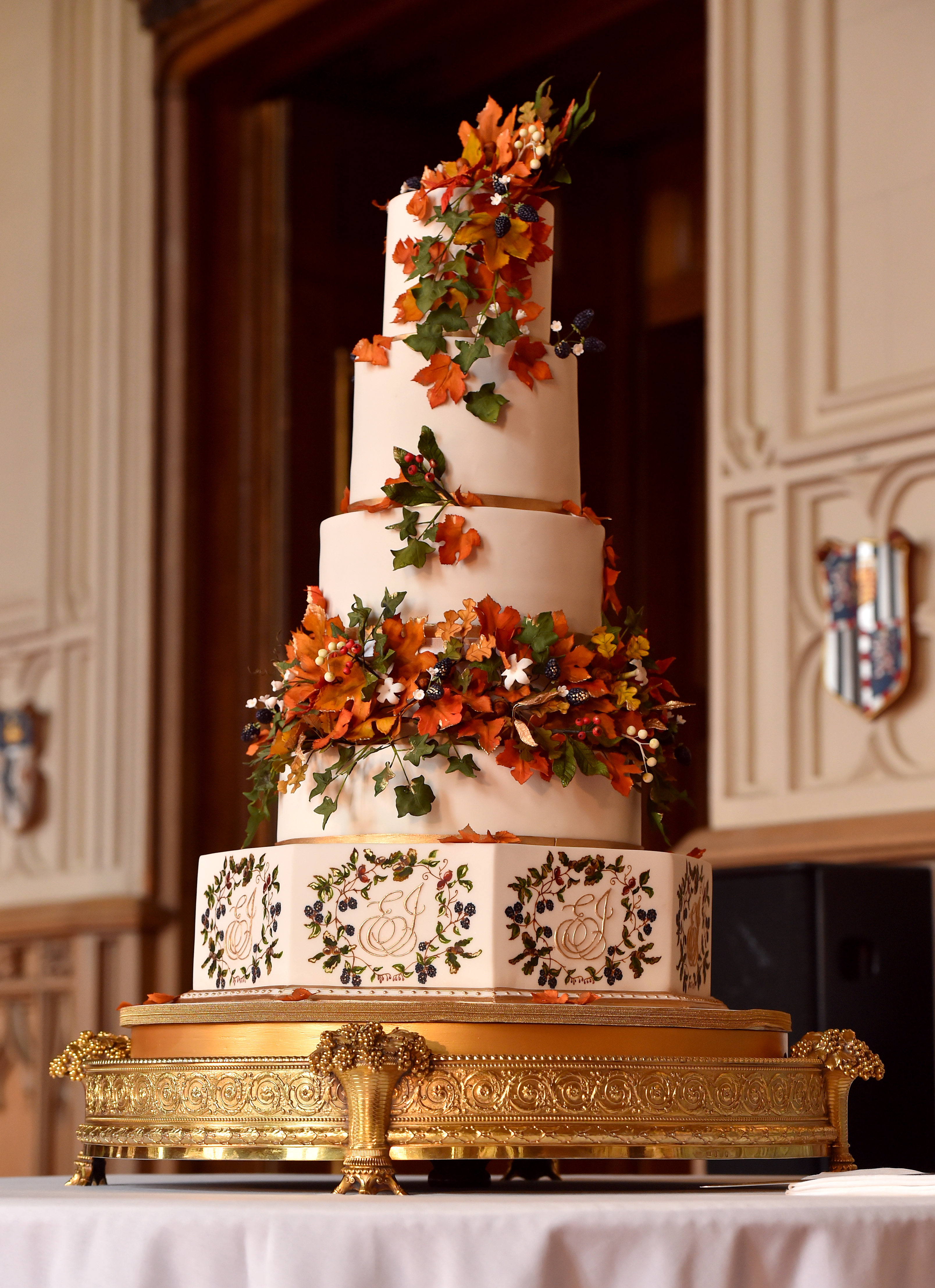 Looking for a unique centrepiece at your wedding?
"The champagne tower is being replaced with things like espresso martini towers," Scharlach says.
She also suggests cakes could become a focal point earlier the evening, served during the drinks reception.
"Let it be a showstopper in the drinks reception so that it is actually eaten, not ignored at 11pm."
Puff sleeves
There's a growing trend for puffed sleeve wedding dresses, helping brides channel a fairytale vibe.
"They are popular because it has been seen editorially and on catwalks, and they are everywhere on Pinterest and TikTok," Scharlach says.
"It feels more modern and changes the silhouette. Most dresses don't have sleeves attached, they can be added and removed."
Flower trends
The cost-of-living crisis is having an impact on weddings – such as the flowers.
"There are more big statement pieces like an arch, but with smaller amounts on tables, often in the name of sustainability and cost saving. Flowers are often taken from ceremony to venue for the reception to repurpose them," Scharlach suggests.
Plus she says "we are moving away from using a lot of greenery".
Wedding content creators
Some couples are opting to hire a content creator to take care of the social media surrounding the wedding.
"Wedding content creators don't replace the photographer or videographer, it is more behind the scenes, they are getting content captured throughout the day," Scharlach says.
So, if it is a behind-the-scenes TikTok you want on your big day, why not give it a try?
If you don't want a specific content creator, go for the next big thing on social media: 360 photobooths, which you can dance in and get images from different angles.
For Scharlach, this is a good way to make your special day different, as "everyone goes to so many weddings".