O'Brien told Fianna Fail 'wrecked the economy' as he defends housing record
The Minister for Housing has been told it is hard for the opposition to "take lectures on the economy" from Fianna Fail as he defended the Government's policy on housing during spirited exchanges in the Dail.
Darragh O'Brien's record came under scrutiny from Labour leader Ivana Bacik and Sinn Fein finance spokesperson Pearse Doherty as he fielded Leaders' Questions on behalf of Government.
Sinn Fein called for increased investment in public housing to "deliver genuinely affordable homes", while Labour said Housing For All is "failing in ambition and failing on delivery".
Mr Doherty said: "Even plan developments are not being delivered on time. You're more than happy to show up for photograph after photograph, soundbite after soundbite and all around everybody knows your plan is a shambles Minister, it's not working, it's not delivering and you as a minister are failing."
In his response, Mr O'Brien said there was no Sinn Fein housing policy, adding: "It doesn't exist."
He said "just short of 30,000" new homes were delivered last year and this was despite "real world issues" such as supply-chain problems and the pandemic.
Mr O'Brien added: "We have more first-time buyers now drawing down mortgages every single week than we've had since 2007 and the reason for that is the support this Government – and I as Minister – have put in place."
The Housing Minister said Sinn Fein would abolish the First Home Scheme, the vacancy grant, and the Help To Buy grant.
"So what Deputy [Sinn Fein housing spokesperson Eoin] O Broin and the geniuses on your side of the house would say is you can build actually more houses with less money. Simply not true, not true whatsoever.
"And the facts again are borne out in delivery figures, deputy. Last year, this State built more new social homes that we've done since 1975."
Mr Doherty said Mr O'Brien was seeking to mislead the public in his response.
He added: "Let's just deal with this and talk about affordable housing minister. Year one, how much did you deliver? Zero.
"Year two, how much did you deliver? 75. Year three, how much did you deliver? Less than 1,000.
"Year four, you promised 5,500 How much did you deliver? You won't tell us. You won't tell us. That's how bad your plan is, that's how little confidence you have in yourself.
"You won't even tell us. If you were achieving those targets, you would be donning the hard hats and you would be posing for photographs. Your plan is failing. You're failing as a minister and you need to understand this."
He added: "Home ownership is falling under your government. Nothing you say will take away from that. House prices are at an all-time high. Rents are through the roof and homelessness is at levels that we've never seen before."
Ms Bacik said the minister had acknowledge himself that Government needs to catch up on housing delivery.
She said he needed to upgrade housing targets: "Can you adopt more ambitious targets and a more ambitious programme that would really deliver for the communities that so desperately need new homes?"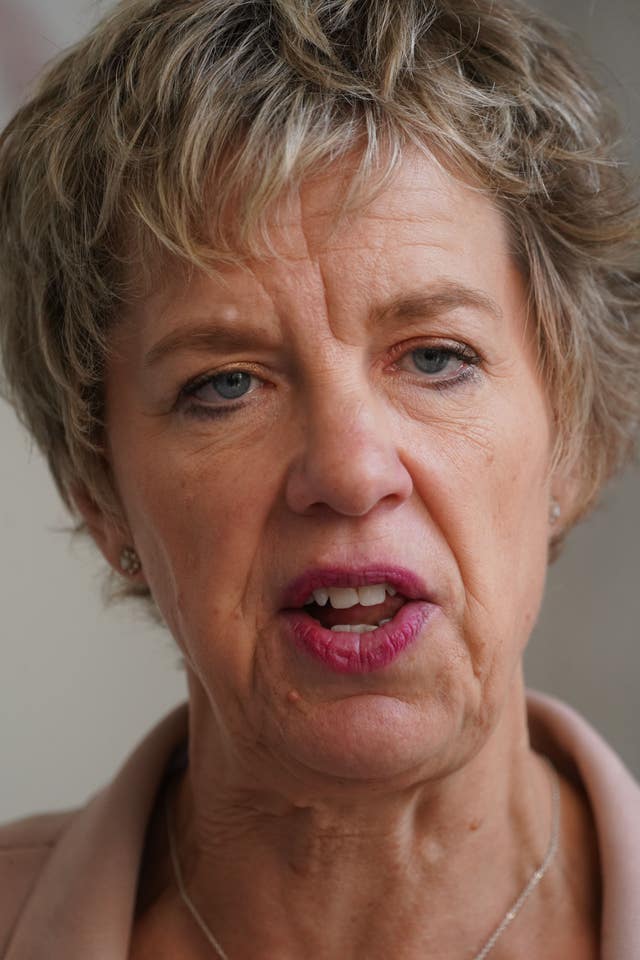 Mr O'Brien said he would "reject outright" that Housing For All is failing as he took a swipe at the opposition party's own record.
He said: "The idea that you can just simply increase capital investment and not look at the capacity to deliver the houses by using it – you need to build capacity up in the sector too and that's what we're doing.
"And particularly in social housing and on affordable housing, but it is a question of catching up because of the many years of under delivery – five of which were under the Labour Party."
Ms Bacik and former Labour leader Brendan Howlin both described that remark as "farcical".
She said: "It's very hard for anyone in this house to take lectures on the economy from Fianna Fail.
"Your party wrecked the economy. It wrecked the construction industry. As you well know minister, when your party left office in 2011, the country was broken – it was in bankruptcy, it was in a Troika programme, there were nearly 20% people in unemployment and a construction industry in shambles.
"The economy has really been rebuilt. We've seen seven wasted years of prosperity since 2016 and we've seen a failure by successive Fine Gael, Fianna Fail governments to deliver the necessary homes people need and that's what's driving the current crisis."