Taoiseach says Government will not demand RTE sells Dublin headquarters
Irish premier Leo Varadkar has said his government is not going to demand that the embattled national broadcaster sell its Dublin headquarters and relocate, even as RTE seeks tens of millions of euro in interim funding.
Mr Varadkar said it would be important that any such move "makes sense".
RTE is facing a funding crisis, exacerbated by a drop-off in licence fee revenue amid a negative public reaction to a summer of controversies at the broadcaster.
On Wednesday director general Kevin Bakhurst introduced an immediate recruitment freeze and a halt to discretionary spending.
Outlining potential cost-saving measures, the director general told a parliamentary committee in Dublin there would be a move to drive down the salaries of the top-earning presenters and he said the sale of the Montrose site was also under consideration.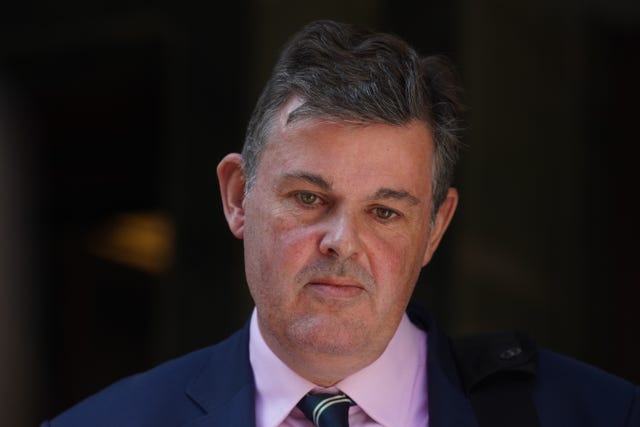 RTE had previously sold off a portion of its Dublin base in 2017 but the growing scandal over financial governance at the broadcaster has led to calls for it to sell more of the iconic Donnybrook campus.
Mr Bakhurst said a professional valuation of the site was under way, but he highlighted that a sale could potentially be complicated by the fact that several of the buildings were listed.
He said he could not rule out compulsory redundancies but would prefer to slim down the organisation by way of voluntary exits.
Speaking to reporters in Co Tipperary on Thursday, Mr Varadkar said: "I think before any more the site is sold, it needs to be worked out.
"Like, it might make sense to sell part of it, it might make sense to sell all of it.
"But of course, if RTE is relocated, there'll be costs associated with that too so it's important that things are done that makes sense to add up, not just for demonstration."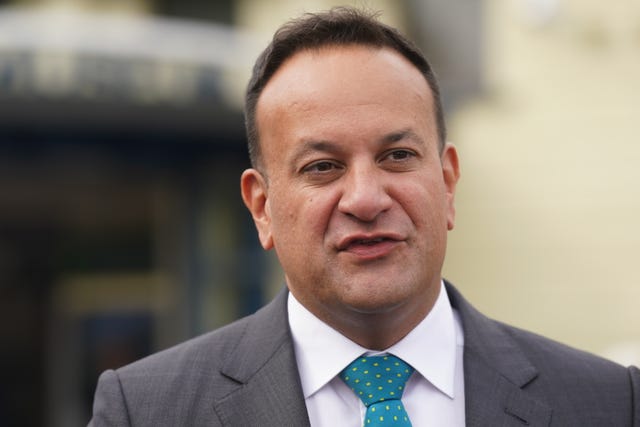 Mr Varadkar said Mr Bakhurst had recently made "tough decisions" regarding the recruitment freeze and cut in allowances.
He said Government understands RTE will require additional funding due its current "financial troubles".
"Obviously, Government will be engaging with RTE on additional funding for this year and future years."
Mr Varadkar said Government has requested a long-term plan "to make sure that the organisation is successful and healthy in the future".
"We want our own accountants in NewEra to go through the books and make sure that any request for financial support actually adds up."
Elsewhere, deputy premier Micheal Martin said selling off RTE's prized Dublin site will not provide the long-term sustainability the national broadcaster requires.
Mr Martin said he did not know if it was the right decision to put the Montrose site up for sale, but he said organisations that sold off land often ended up regretting it.
Asked about the potential land sell-off on Thursday, the Tanaiste said: "You can say 'sell land', that doesn't create sustainability – these are a one-off, it creates a one-off capital revenue, it doesn't deal with long-term sustainability.
"I've been in government a long time and you know very often selling land is something you will regret later.
"But that may not be the case here."
The crisis at RTE erupted in June when the broadcaster revealed it had not correctly declared fees to its then-highest-paid earner Ryan Tubridy between 2017 and 2022.
The furore subsequently widened as a series of other financial and governance issues emerged.
Prior to its difficulties over the summer months, RTE had asked the Irish government for 34.5 million euro (£29.6 million) in additional interim funding for next year.
Since then, its revenues had taken a further major hit with the broadcaster currently projecting a loss of 21 million euro by year end due to a fall in TV licence payments in the wake of the controversies.
That 21 million euro in revenue gap was on top of a deficit of seven million euro RTE had already budgeted for in 2023.
The Government has yet to decide how much extra funding it will release to the embattled organisation, but has made clear that any investment will have to be reciprocated with a significant programme of internal reform.
Tubridy and RTE are now in "dispute" over his contract at the broadcaster, the director general told the Oireachtas committee on Wednesday.
Mr Bakhurst said it was RTE's position that it did not owe any money to its former top presenter.
Tubridy stood down as Late Late Show host earlier this year but was continuing to present his weekday show on RTE Radio One when a furore over incorrectly disclosed payments RTE made to him erupted in the summer.
At that point negotiations over a new radio contract for Tubridy were halted and he was taken off air amid the crisis that engulfed the organisation.
Mr Bakhurst later re-entered negotiations with a view to securing Tubridy's return to the airwaves on a new contract but those talks broke down in August after the director general claimed the presenter was not taking sufficient responsibility for his role in the payments controversy.
Appearing before the media committee on Wednesday, Mr Bakhurst also said there was no plan agreed for Tubridy to repay 150,000 euro he was paid in advance by RTE for future personal appearances with a commercial partner.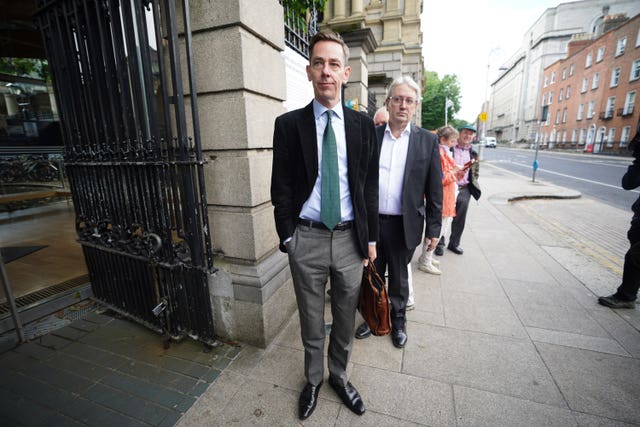 Asked whether Tubridy should repay the money, Mr Martin expressed frustration that coverage of the issues at RTE was being dominated by personalities.
"I'm not going to get into the personalities any more on this, I'm not entirely comfortable with how all of that has been dealt with by RTE," he said.
"I think there's a more fundamental issue apart from personalities altogether, which is about the governance of RTE, the lack of authority from RTE in response to all of the issues that arose during the summer, and the lack of coherence."
He added: "My view of this is there has been far too much focus on the individuals."
Media committee member and Fine Gael TD Brendan Griffin caused controversy at the hearing on Wednesday when he suggested he would get better value if he used the money due for his licence fee to buy a round of drinks in the pub.
Mr Martin said he did not agree with the comments.
"Brendan Griffin is an elected representative and he is entitled to make comments as an elected representative," he said.
"I do not agree with that.
"I believe people should pay the licence fee.
"I believe in public service media, mainly because of its connection to democracy, and the importance of getting an informed perspective on a range of issues."