Ireland's Eurovision act feeling the nerves ahead of semi-final
The band representing Ireland in the Eurovision Song Contest have said they are feeling the nerves as they prepare for next week's semi-final.
Wild Youth were described by BBC Eurovision commentator Graham Norton this week as the "little dark horses" of this year's competition.
Guitarist Ed Porter said: "It feels quite surreal, to be honest. He's been doing it for so long and to get that kind of accolade or backing from someone like that gives us a boost."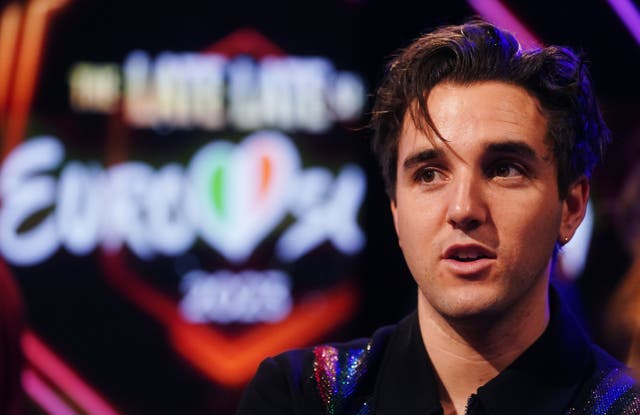 Frontman Conor O'Donohoe said: "It's very cool for him to acknowledge us, even to know we exist as a band, so, yeah, it was great."
Porter said he is feeling "properly nervous" as the group prepare to perform We Are One in Tuesday's semi-final in Liverpool.
"It's not because I don't believe that I have talent," he said. "It's more about we have three minutes to get across all of the prep that you've put in."
Drummer Callum McAdam said: "It's one of the biggest stages on the planet."
The band became embroiled in a Twitter row with Harry Potter author JK Rowling in the run-up to the contest, after cutting ties with creative director Ian Banham when previous tweets, including one about a transgender woman, came to light.
But O'Donohoe said they are not letting it affect their preparation.
He said: "We're so busy, we're just keeping our head down, focusing on work, focusing on next Tuesday, and that's kind of all we're doing.
"We deleted Twitter off our phones and now we're better people for it."
He said rehearsals have been "great" but "stressful" and the band are happy with the staging.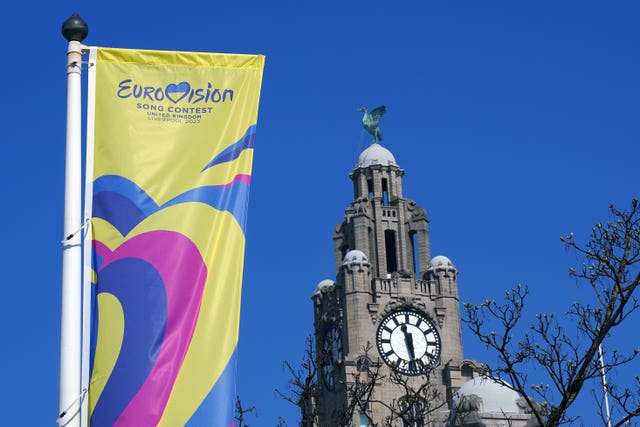 However, the singer said there are some drawbacks to his stage costume – a gold jumpsuit.
"It's quite tricky to go to the toilet," he said. "Honestly, I have to have like three people come in with me."
The group said they can feel excitement building in Liverpool ahead of the competition.
McAdam said: "It's kind of upping another level each day. You can feel it, definitely, so this this weekend alone is going to be fun."
The musicians said they have made friends with entrants from other countries after touring European cities with them.
Porter said: "I think there's an element of competition because it is a competition, so we can't really ignore that.
"We're not in any way like side-eyeing anybody or looking each other up and down, but definitely we're in our own camp, looking after ourselves, making sure we do well, and that's why we're here."
The band said support is building in Ireland and they receive messages daily.
O'Donohoe said: "It's great, it's exciting, we just hope we can make everyone proud."