'Mary, I see the light': Biden revels in Irish tradition during Ballina speech
US president Joe Biden has referenced the famous Irish tradition of placing a light in the window to guide the way of strangers in the night.
Speaking in Ballina, Co Mayo, in his final public address on his four-day trip to the island of Ireland, Mr Biden paid tribute to those who had emigrated from the country and the Irish diaspora around the world.
Opening his speech with outstretched arms, he exclaimed: "Mary, I see the light."
Mr Biden was informed of the tradition by former Irish president Mary Robinson at an event in Dublin Castle on Thursday.
Ms Robinson, who is a native of Ballina, told Mr Biden about the "famous light in a window" in the Irish president's official residence Aras an Uachtarain.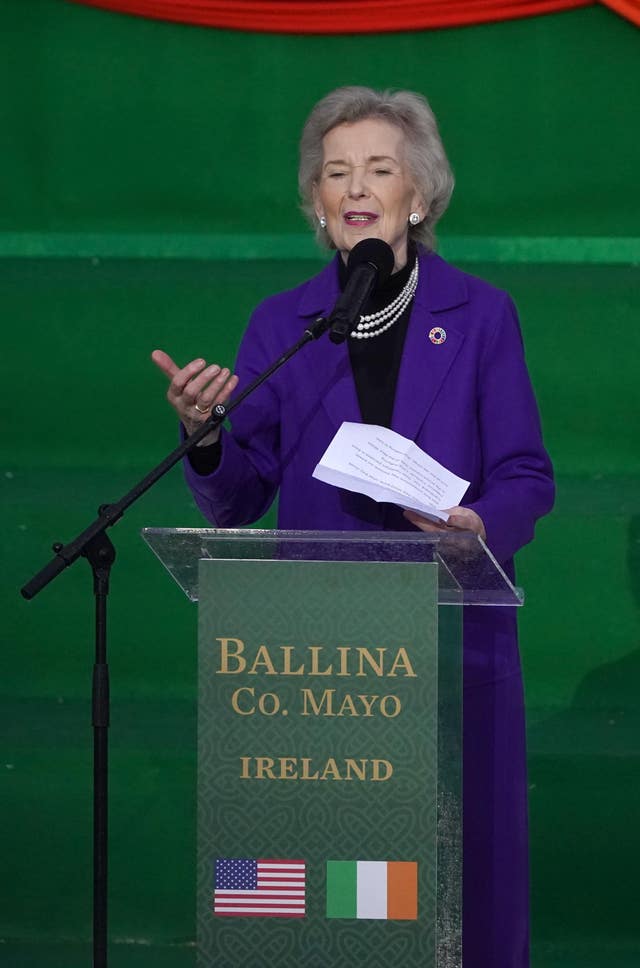 Visible from the main road outside the building, the light is a symbolic beacon, "lighting the way for Irish emigrants and their descendants, welcoming them to their homeland".
First placed there by Ms Robinson, the original light now shines in her centre in Ballina.
A replacement remains lit at the president's residence as an important symbol for the Irish diaspora.
At the public event, Ms Robinson said she hoped the light will be a symbol that will touch young people all over the world.
Ms Robinson read a poem about Irish emigration ahead of Mr Biden's speech on Friday night.
Before reciting from The Emigrant Irish by Eavan Boland, she said it was a difficult poem.
She said: "It's about the fact that we didn't always value Irish immigrants. We didn't cherish them enough. We didn't feel they were part of a wider Irish family."