Impassioned protesters decry end of eviction ban
Hundreds of protesters in Dublin have decried the ending of the eviction ban.
The protest came on the first day of the end of the no-fault eviction ban, which ended at midnight on March 31.
The eviction ban meant tenants could only be ejected over reasons like anti-social behaviour or damage to the property, but the Irish Government has argued that extending the ban would decrease the available supply of housing.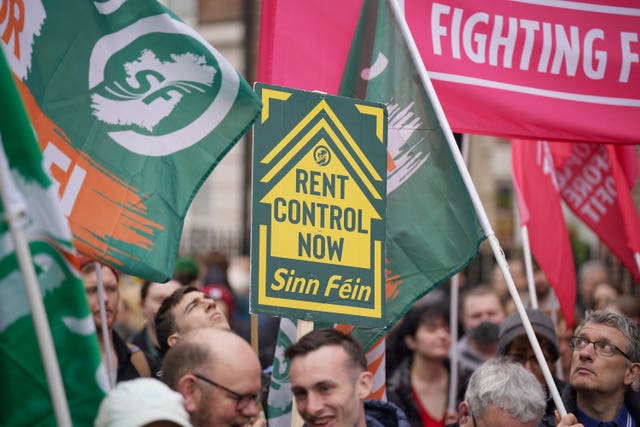 In a vote on Wednesday evening the Government defeated a Sinn Fein Bill which attempted to extend the eviction ban until the end of January 2024.
Carrying signs reading "rent control now", the crowd of demonstrators outside Leinster House called for "homes for people, not for profit".
Disability and homelessness campaigner Kayleigh McKevitt said the rises in cost of living and housing prices have had a serious impact on her mental well-being.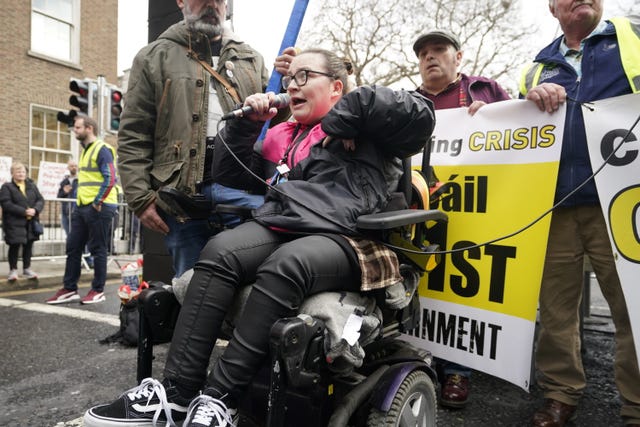 "I knew from the get-go when I moved into independent living that I would have to be financially smart because as a person with a disability on disability allowance we don't get very much," she said.
"Even being financially smart isn't cutting it any more.
"I can't buy a full weekly shop because I can't afford it."
Ms McKevitt added: "This Government is sending me further into depression."
She also questioned the Government's will to help the most vulnerable.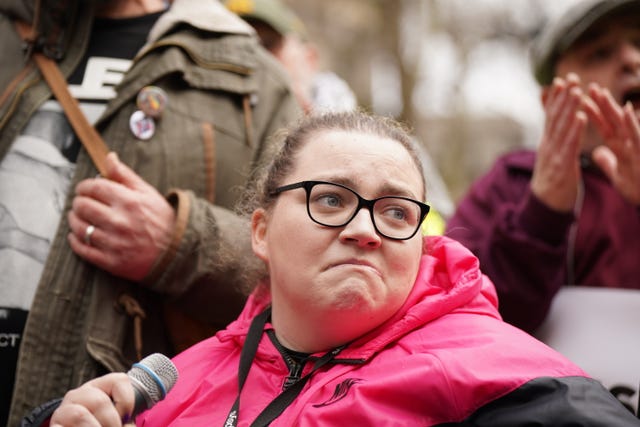 "When is this going to stop? Why does it have to keep falling on people who haven't got the resources to change it for themselves?" she asked.
Sinn Fein TD Louise O'Reilly spoke at the protest.
"We are here today because we know the reality – we know what is facing people who are terrified of having the only safety net taken away from them," she said.
"Shame on this Government, shame on those independents who supported them, shame on every housing minister who has brought us to this point."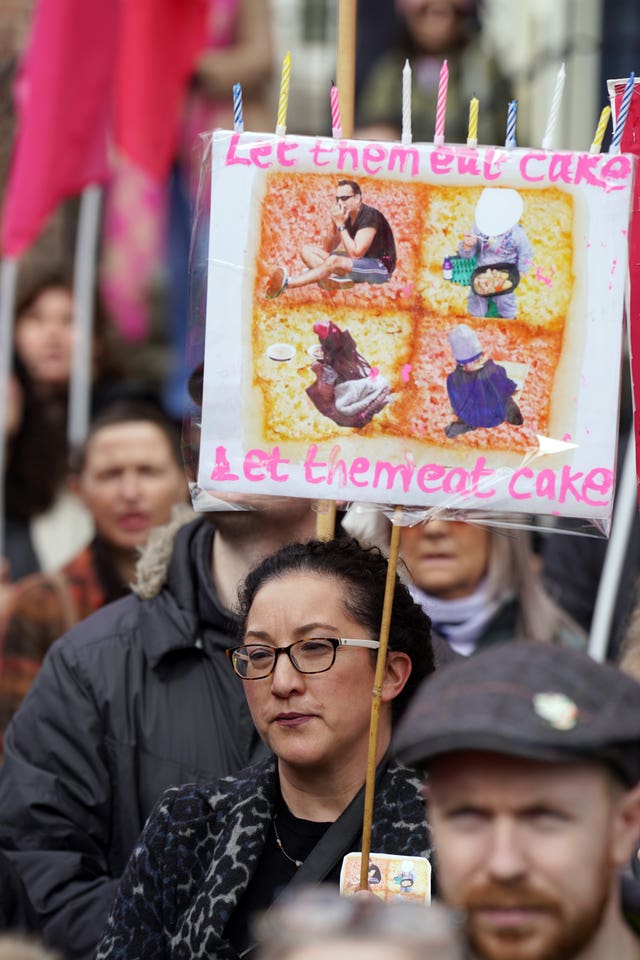 Ms O'Reilly spoke of her own experience with homelessness in light of the ending of the eviction ban.
"I don't know if anyone in the Government was ever evicted into homelessness, but I was," she said.
"I felt ashamed because I couldn't provide a house."
She continued: "When I think about that now and I think about people who are facing eviction and facing homelessness, they should not feel any shame, the shame is not theirs, the shame is the Government's."
There are 11,742 people in emergency homeless accommodation as of last month, according to the Government's official tally.
In a speech in the Dail on Wednesday, Taoiseach Leo Varadkar said the housing crisis is "one of the greatest political challenges of our time".