Irish deputy premier 'developing proposals around neutrality'
Ireland's deputy premier is developing proposals on how the republic's neutrality "may evolve".
Taoiseach Leo Varadkar said Tanaiste Micheal Martin's proposals look at defence and security policy.
Speaking as he attended an EU leaders' summit in Brussels, Mr Varadkar said: "He has developed some proposals as to how we could consult with stakeholders and the public in a meaningful way about how our defence and security policy should evolve."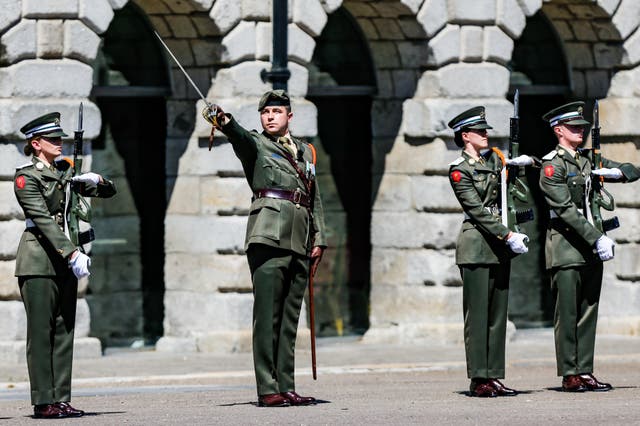 Mr Varadkar said he does not believe Ireland is becoming increasingly isolated in EU circles due to its lack of participation in Nato.
He said: "There are four countries in the European Union that are not members of Nato and don't intend to join Nato.
"There's very good and fair understanding of our position, and our particular sensitivities and culture and politics around that.
"I've never for a second felt under pressure from other prime ministers or presidents to change our position on it."
Ireland is not providing military aid to Ukraine due to its neutrality but has contributed to non-lethal equipment through the European Peace Facility.
Mr Varadkar that while Ireland is military-neutral and not a member of any military alliance, it is not "politically neutral".
He said Ireland was on the side of democracy and freedom in the face of the war in Ukraine.