Backbenchers urged to vote against lifting eviction ban ahead of Dail motion
Backbenchers have been urged to vote to reverse the Government's decision to lift the eviction ban ahead of a Dail motion on Wednesday.
In response to a non-binding motion put down by Sinn Fein, the Government responded with a counter motion that listed measures already taken and pledged "safety net" measures for renters who may be impacted by the eviction moratorium being lifted.
This included additional supports for local authorities to acquire more than 1,500 social homes in 2023, if required.
The Department of Housing is also to set up an "acquisition delivery team" to ensure that local authorities meet its tenant in-situ purchase targets.
During a heated Dail debate on the motion on Tuesday, Housing Minister Darragh O'Brien condemned the "incendiary language" of Sinn Fein, while emphasising "we're doing everything we can to ensure that no person ends up homeless".
Sinn Fein's housing spokesperson Eoin O'Broin told the Government benches: "Two-and-a-half years in charge and you're making it worse."
"What would Deputy O'Broin do?" Sinn Fein's Thomas Gould added. "He wouldn't make thousands of people homeless is what he would do."
He said that the eviction ban being lifted was "a betrayal of ordinary, vulnerable people".
"The reason why we don't support your measures is because none of your measures have worked, and we wouldn't be where we are today if they worked," Sinn Fein TD Martin Kenny added.
"The vast majority of people out there recognise what this Government is doing is totally obnoxious, it is ridiculous.
"The question has been asked umpteen times – where are these people going to go? There is no emergency accommodation, there is no prospect of them being able to find alternative accommodation, there are no houses to rent.
"You have done nothing to make this system work. We have a broken housing system."
Repeating a call made by Mr O'Broin earlier in the day, Mr Kenny appealed to minister for housing and government backbenchers to "turn this around".
"Because you will rue the day if you go through with this," he said.
Labour leader Ivana Bacik called the eviction motion by Sinn Fein "compassionate", and said that there was "no evidence" that an extension of the eviction ban would result in a reduction in supply of private rental accommodation.
She added: "But there's nothing there from April 1. And we're all hearing this minister, we're all hearing this from families, from individuals in our own constituencies. You're hearing it, I know. The homeless agencies are hearing it, local authorities are hearing it – there is no emergency accommodation available."
She confirmed again to the Dail that Labour would put down a motion of no confidence next week if the Government refuses to change course. The legislation would indefinitely extend the ban, which could be lifted by order of the minister if homelessness figures fall for four months in a row.
Several independent TDs have yet to declare whether they will back the Government, and Sinn Fein has claimed the outcome could be "very, very tight".
Independent TD Verona Murphy told the Dail on Tuesday night: "The action, not words of Government, needs to be unequivocal and immediate. Considering potential future policy positions is not satisfactory.
"We await further clarity on the immediacy of the Government's actions before committing to supporting the motion."
Independent TD Catherine Connolly said that they plan to lift the eviction ban in time for April Fools' Day and failed to see the humour of that, accusing the Government of "empty boasting" on housing schemes it introduces.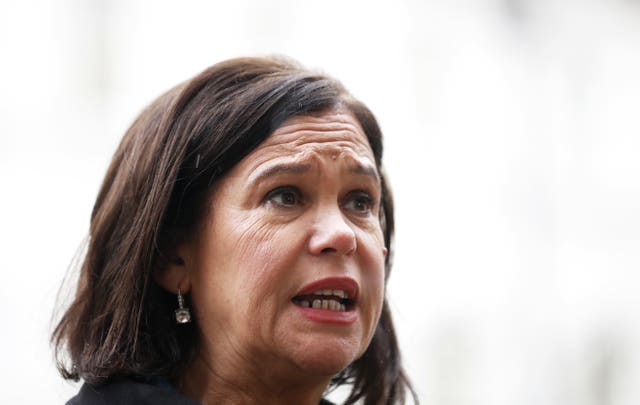 The temporary prohibition on evictions, which was introduced in November, will run out at the end of the month as scheduled.
While critics of the move claim it will result in the current record levels of homelessness soaring even higher, the Government has insisted that prolonging the measure will see more landlords leave the rental market, reducing an already low supply of accommodation further.
An expansion of the existing tenant-in-situ scheme is a mainstay of the Government support measures.
The scheme empowers local authorities to buy homes where tenants who are in receipt of Housing Assistance Payments or are part of the Rental Accommodation Scheme have been threatened with an eviction notice.
Measures will also allow for local authorities to step in for other renters faced with eviction who cannot afford to buy their home.
The authorities will be able to purchase the properties and operate them on a cost rental basis, with the existing householders being able to stay on with lower rental payments.
A further initiative will give renters the first right of refusal to buy their rental home if it is put on the market.
A share equity scheme would see renters being able to secure 30% of the purchase price by way of a state grant, with local authorities also able to offer home loans at rates lower than those available on the open market.
Green Party leader Eamon Ryan, who outlined the measures after Cabinet, said the Government was offering "safety net guarantees".
The Government initially set at target for 1,500 homes to be purchased under the tenant-in-situ scheme but Mr Ryan said that was set to be increased.
"We're putting centre stage the protection of tenants, the protection of people at risk of being homeless, and I think significant developments in that regard is the expansion of the tenants-in-situ scheme, going beyond the 1,500 houses or having the capability of going beyond that," he said.
The Taoiseach later outlined support measures for landlords to encourage them to stay in the market.
He said there would be a tax package in the budget for smaller landlords to encourage them to stay in the sector; an extension of a refurbishment grant scheme for renovating derelict properties for the rental market; while people renting out rooms in their homes will not have their social welfare or medical card entitlements affected.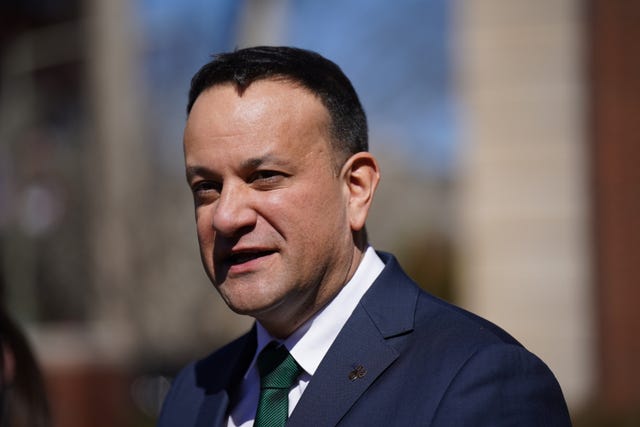 While Sinn Fein's motion calling for an extension is non-binding, Mr O'Broin insisted it was not purely symbolic and that the vote could be close.
"There is a significant number of independents who are indicating they are going to vote against the Government because they are unhappy how they are handling this crisis," he said.
His party leader Mary Lou McDonald later told the Dail the Government was set to knowingly inflict a "tsunami of misery" on renters.
"With your eyes wide open you intend to lift the eviction ban knowing that this will spell disaster for so many," she told Mr Varadkar during Leaders' Questions.
She added: "You sound to me like somebody who has thrown in the towel and thrown renters to the wolves."
Mr Varadkar said the Sinn Fein motion would discourage more landlords from entering the market and would make the situation worse.
In sharp exchanges with the Sinn Fein president, he added: "It seems to me that you see housing not as a crisis to be overcome or problem to be solved, but as a political issue to be exploited."